Are you new to the Beauvaisis region and you're looking for information about places to visit, trendy places to go and activities to do? You're in the right place. Whether you are here as a couple, with friends, as a family or group, we have plenty of documentation depending on what you're looking for.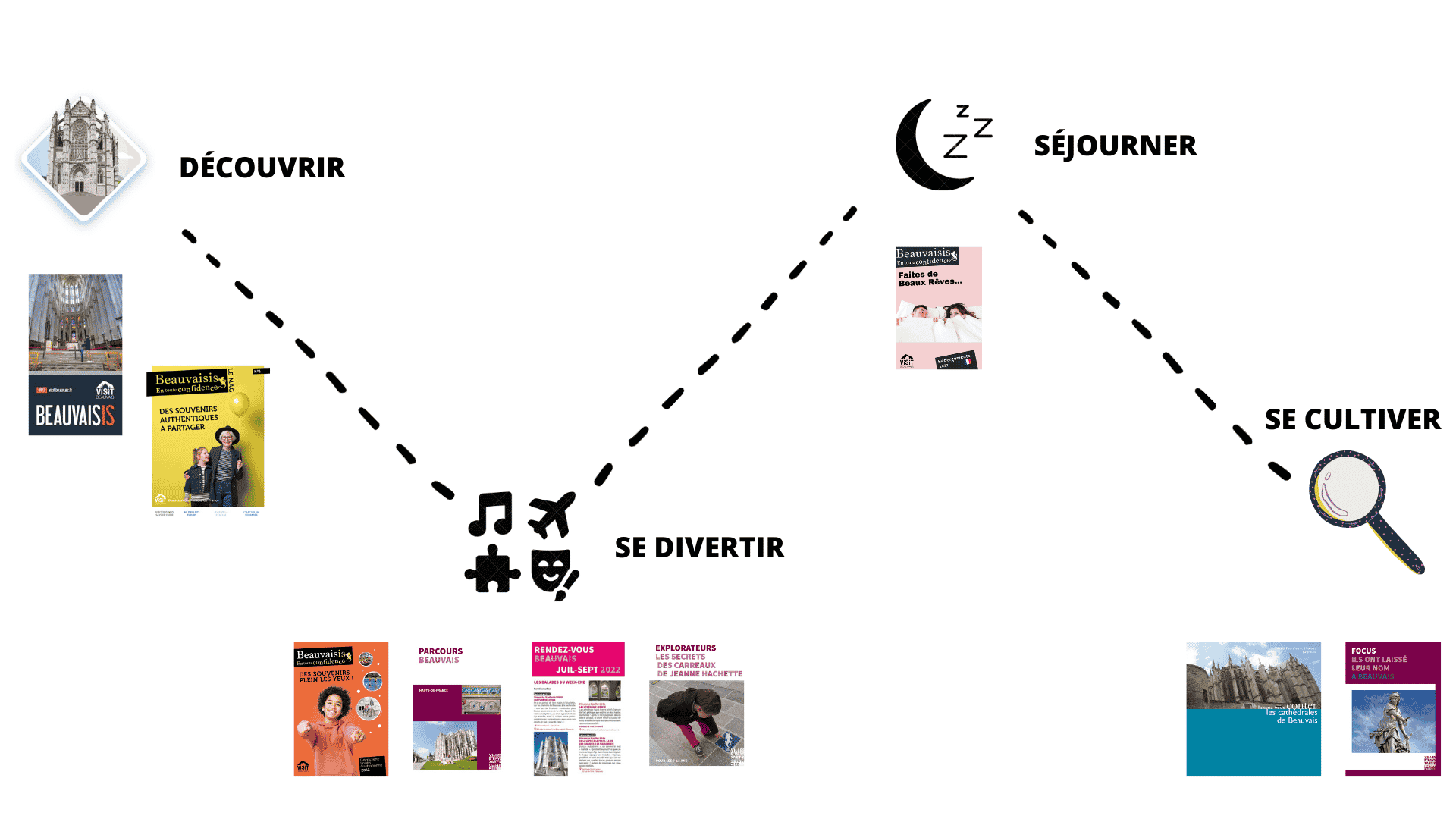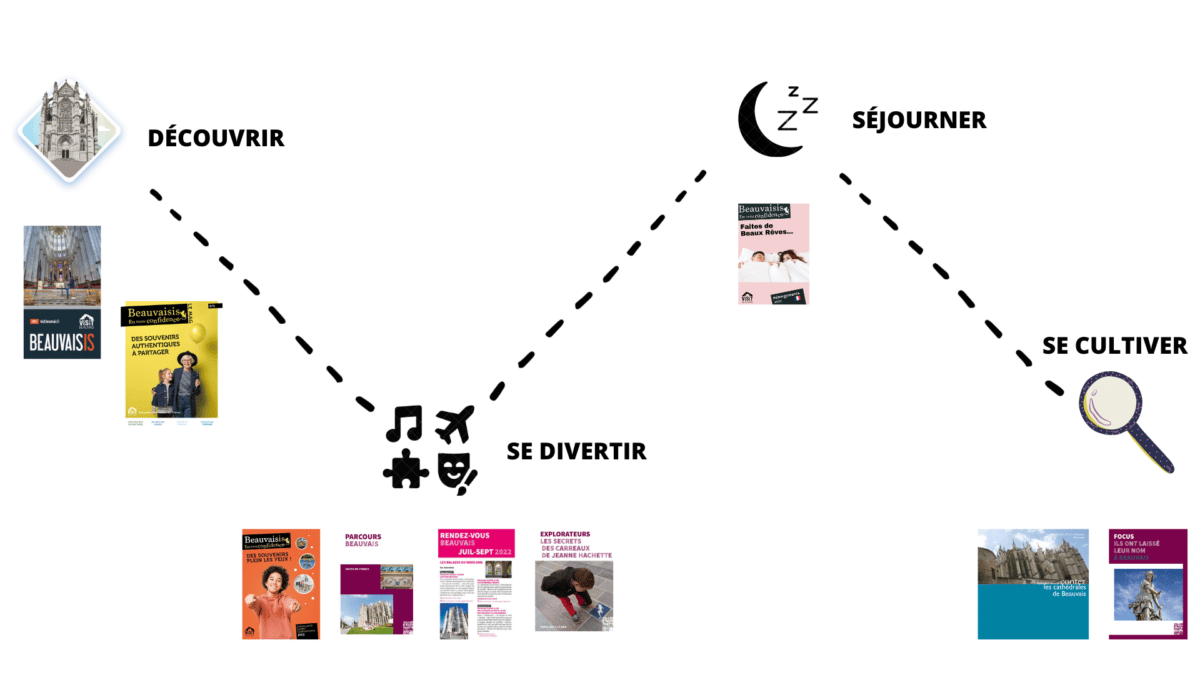 Explore Beauvaisis
Find your way around the area, stress-free
Our MAGs
Relax in Beauvais
To find out about all the places to visit, leisure activities and restaurants in Beauvais and the region
The leisure activities guide is also available in 7 languages
Our leisure activities guide is available in 7 other languages: English, Spanish, German, Italian, Polish, Romanian so that everyone can find out about the must-sees of Beauvaisis, whether you are just passing through on your way to the airport, on holiday in Oise or you've just moved to the area.




Every year, the Tourist Office organises themed, original, surprising and out-of-the-ordinary guided tours, in partnership with Beauvais town council's 'Ville d'Art et d'Histoire' department.
You will be invited to find out more about our beautiful town's history, heritage and architecture, from a different perspective: there's an evening tour of the Cathedral of St. Peter, out-of-the-ordinary tours in the style of a 'duel' of viewpoints between the guides, sporty tours by bike or on foot, and of course the tours especially for children on Wednesdays during the school holidays.
Experience something new and go on one of these 1.5 – 2-hour original tours. Take advantage of this great opportunity to learn something new and have fun at the same time.
Staying in Beauvais
If you're looking for a comfortable and inviting place to stay, browse the list of accommodation in Beauvais and the surrounding region
Cultural experiences in Beauvaisis
Browse the publications from Beauvais town council's 'Ville d'Art et d'Histoire' department
Since 2012, when the town was awarded the French 'Ville d'Art et d'Histoire' label, special publications have been made available every year.
These documents are written for the general public, to find out more about the history, heritage and architecture of Beauvais.