How about taking some quality time for the two of you, a getaway to just enjoy each other's company? Forget the daily grind for a while and discover what a romantic getaway in Beauvaisis is all about: romantic accommodation, wellness activities, delicious cuisine at a private location. Just relax and unwind, we'll take care of the rest…
Your secret hideaway
Do you feel the need to get away, to spend some quality time with your other half? We have concocted a selection of cosy accommodation for you, quiet establishments full of charm…
Guesthouse – Au 2
You are guaranteed to be whisked away on a voyage to far-off lands at this exceptional guesthouse. You'll feel as though you've landed in a world of fairy tales and magic. The 3 suites with original names, Voltige, Légendes and Première Loge, are all highly original, and will plunge into the magic of this place, completely disconnected from reality for a weekend getaway. Take a stroll around the garden where you'll also see some references to legendary characters. You can follow the sensory trail and admire the various natural spaces that are perfect spots for meditation. How about a moment of relaxation in the Himalaya spa? Then round off your day with a delicious meal at the table d'hôte service. Sébastien in the kitchens will concoct some elegant, tasty dishes, while William enjoys telling guests how they fell in love with this place and how they transformed it into this haven of peace.
La Salamandre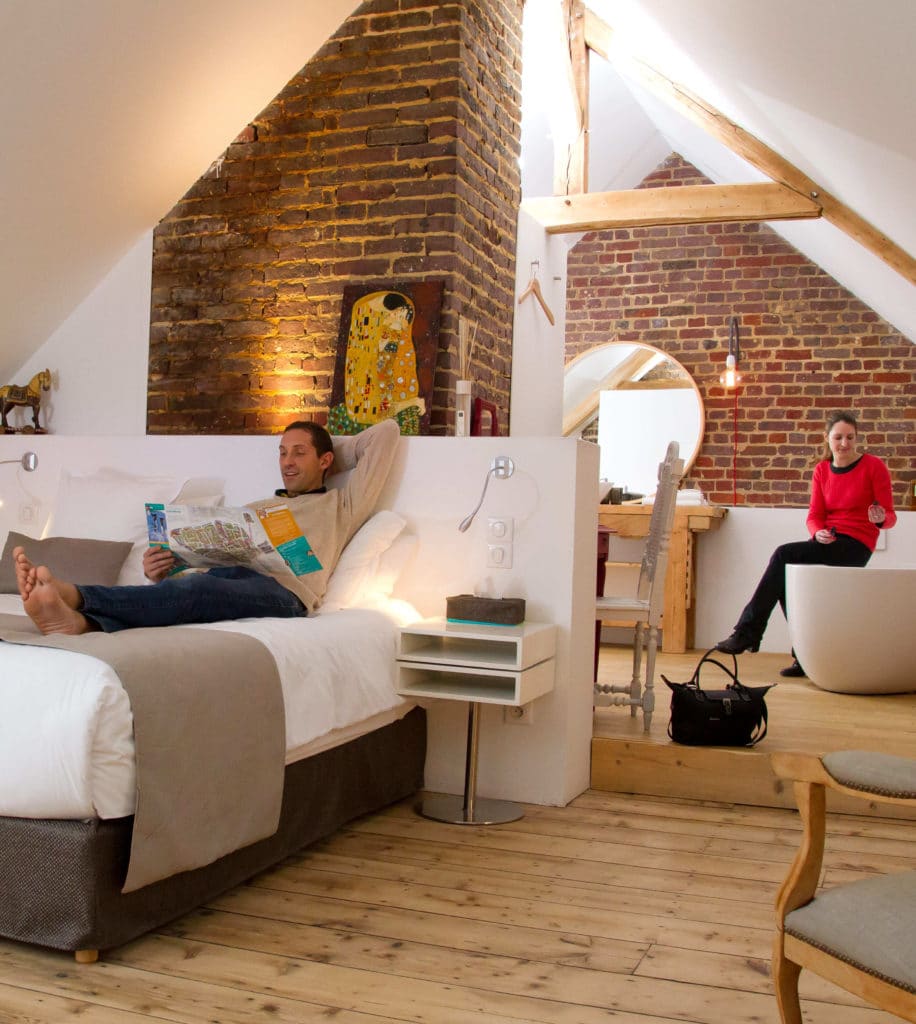 Did you say there was a charming guesthouse with a huge 1,000 m2 garden, a mere stone's throw from Beauvais town centre? Welcome to La Salamandre, an impressive 19th-century manor house. Stéphane is behind the wonderful decoration here and he restored this elegant building with his love for beautiful materials and other superb objects he came across at various flea markets. There are five spacious and comfortable guestrooms, each decorated differently: the Turquoise room with vintage-style decoration, the elegant and bright Plume room, the loft style of the Cerise and Vison with visible roof beams and romantic decoration, or the industrial-style Canarie room with direct access to the garden. Take a seat on the covered terrace for breakfast and listen to the birds singing.
Les Glycines de Saint-Sulpice
Jean-Luc, the owner, will give you a warm welcome and you'll feel immediately at home in one of the five guestrooms here. Choose the room that suits you: the intimate blue room under the eaves, a real cosy hideaway; the 'Montagnarde' with a touch of Savoie; the 'Galet' on the ground floor with natural, minimalistic decoration and direct access to the garden; the Pondichéry has obviously been inspired by Indian styles with relaxing decoration and large whirlpool bath for two. Or will you opt for the Spa Suite with your very own, private, large Jacuzzi in your room?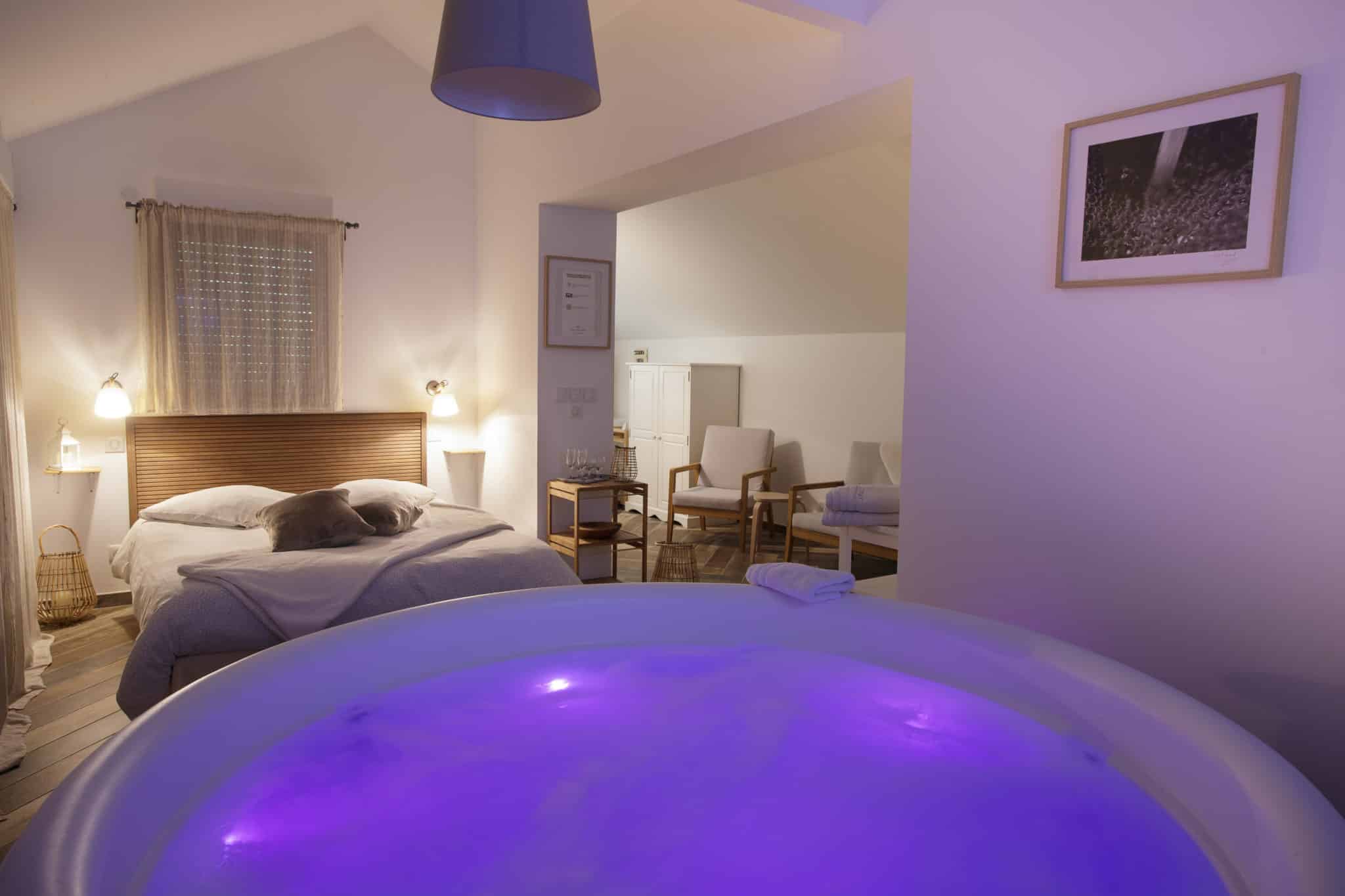 Le Colombier
There's nothing better for a romantic weekend away than original accommodation, set at the heart of 4-hectare landscaped grounds with a lake. Have you ever stayed in a dovecote, these pretty, circular buildings where the pigeons once lived? You will love the 4-star Domaine du Colombier, built from slightly pink brick and decorated in a cosy, comfortable style. You'll have two floors just for you, covering a total surface area of 100 m2, decorated in the same cosy style, with a metal spiral staircase between the two floors. Spend some quality time together huddled up on the red leather sofa in front of the crackling fire. Have you been upstairs? The spacious circular 50 m2 bedroom under the roof beams will be your cosy little hideaway for the weekend. All that's left to do is enjoy each other's company in this wonderful setting.
Your wellness break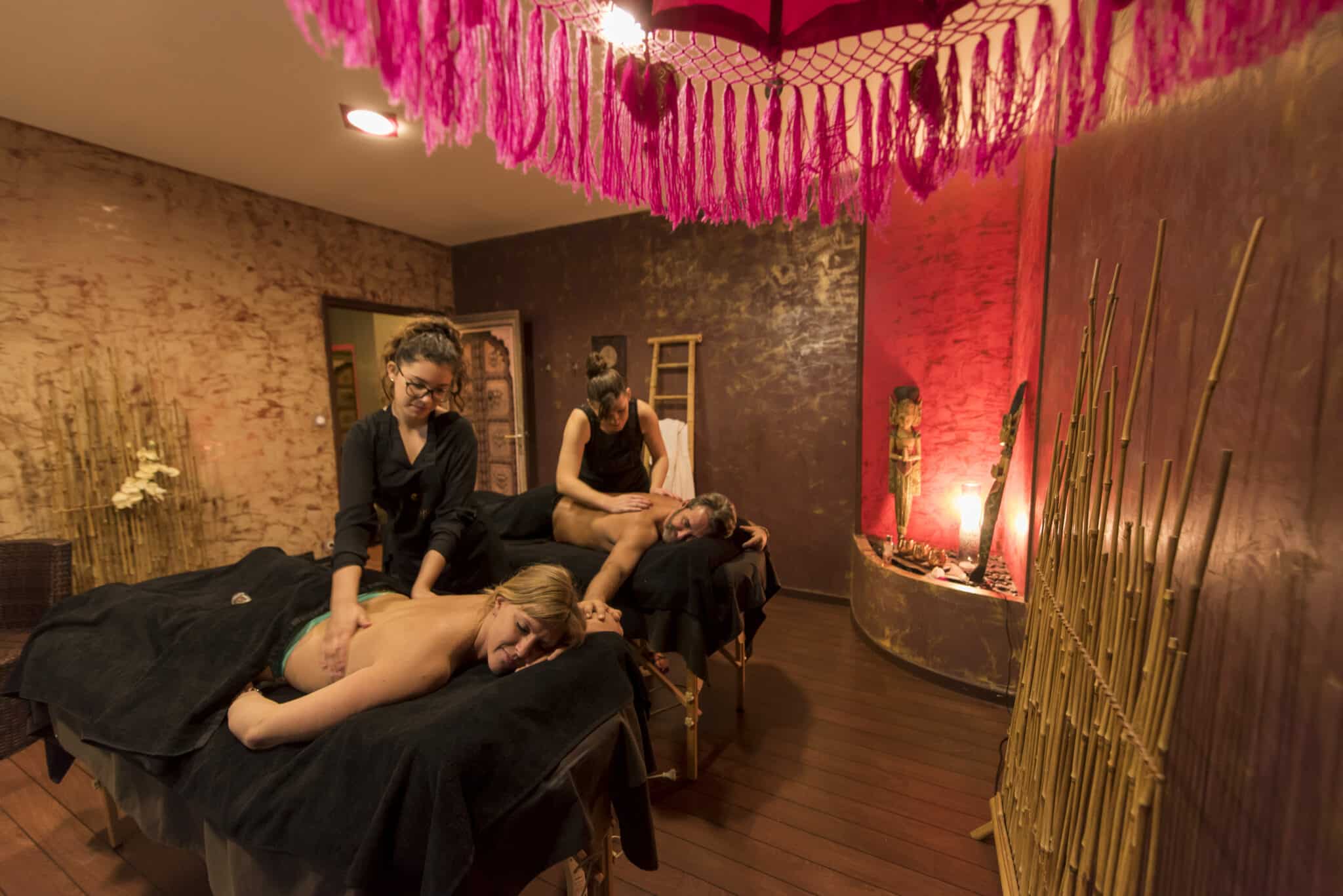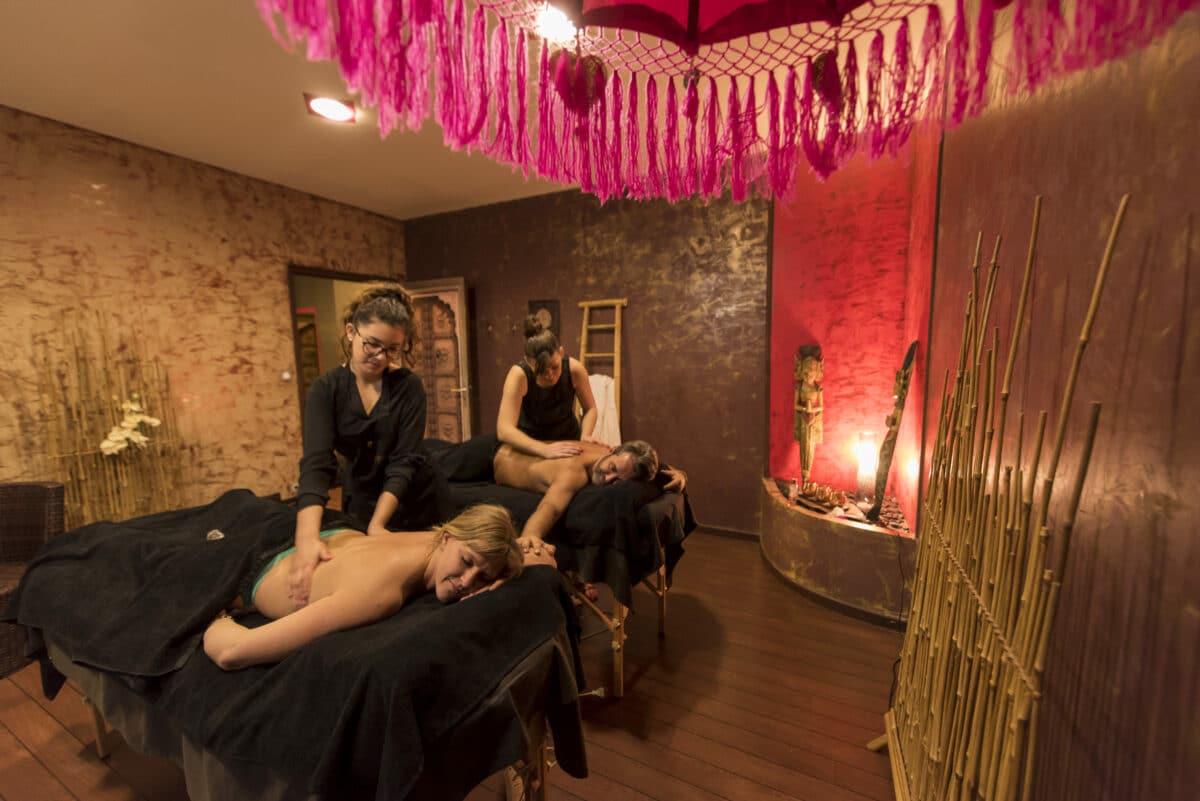 Spa – No Stress
In the town centre, in an old industrial building, the No Stress centre of relaxation invites you to come and recharge your batteries. Just let go of your worries and let Audrey-Rose and her team of experts guide you through the wide range of treatments and rituals on offer. You can expect the ultimate relaxation in this wonderful place, just let the talented masseuses work their magic on you. There are spa treatments available for two, to reconnect with your other half: the Tropical Effect, the 'Douceurs de Namibie' or 'No Stress in love' with the steam room, hot tub, candlelit massage and delicious cocktail to enjoy together.
Aquaspace
Just 5 minutes from the town centre, at the heart of the lush-green Parc Marcel Dassault, come and check out this pool complex where you can come and cool off with a few lengths in the big pool, or take some time out for yourself away from the pools, in the adult-only wellness area. On the programme: a balneotherapy pool heated to 31° with bench seats, alcoves, massage jets, waterfalls and swan neck jets, a Jacuzzi to just relax in the bubbles next to your other half, a sauna, steam room, cold water bucket shower, heated flooring, and so much more. This is a cosy little hideaway for some unlimited quality time together.
Your gourmet break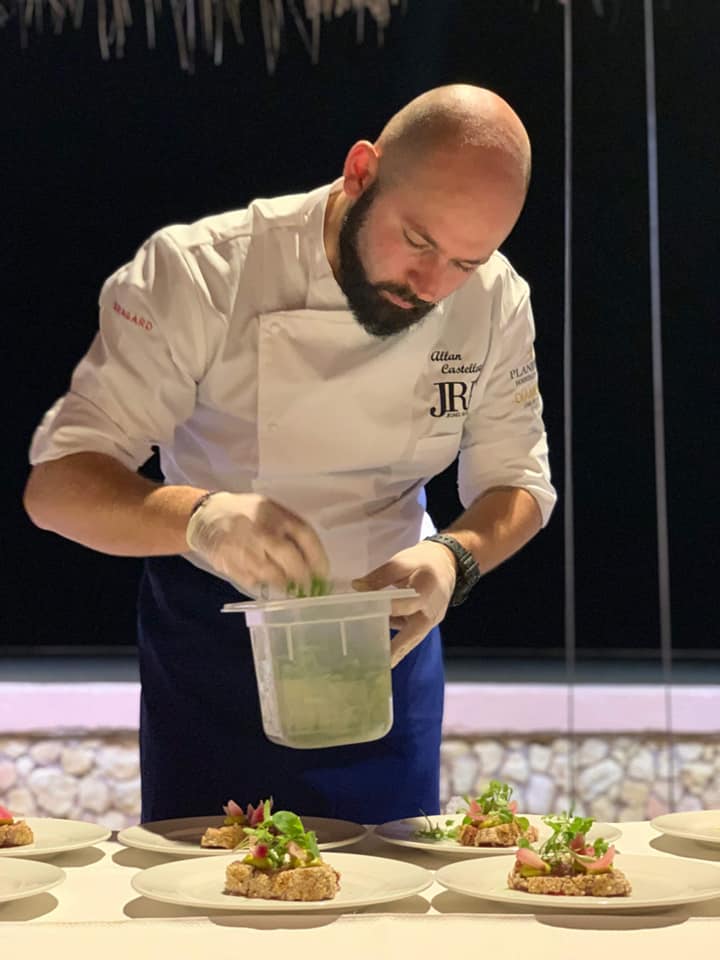 Le Senso
Are you a fan of creative and daring cuisine? Welcome to Senso. Come and experience the world of chef Castellote who will whisk you away on a culinary voyage for a blend of different culinary cultures, depending on the seasons and the available produce. Seated comfortably in the contemporary, tastefully decorated restaurant, let the staff at Senso guide you in choosing your dishes and wines, for a successful experience guaranteed.
Angèle
Fancy satisfying your cravings for some fantastic food? Here, we work passionately with local products and we create tasty dishes that make our customers feel good. Breathe in the delicious scents coming from the kitchens, let the flavours of the market vegetables explode in your mouth and enjoy a good glass of wine that the owner will have recommended for you.
Autrement
Local French cuisine, with added touches of world cuisine: this is chef Eric Minart's motto, and he delights his customers every day with his original creations. He trained with chef Robuchon and concocts his dishes using only fresh products, for the most part local, and all brought together by the artist's talent and expert know-how.
La Table de Céline
Comfortably seated in soft and colourful chairs, come and taste this creative, hearty, family cuisine. Fancy sampling a wine that is perfectly paired with the flavours of your chosen dishes? Jessica will present you with all the wonderful treasures from the wine cellar. Will you opt for the chef's famous foie gras or the beetroot carpaccio with smoked duck magret?
La P'tite Cour
Authenticity, togetherness and generosity…. These are the 3 words that perfectly describe Nadège's idea behind her restaurant La P'tite Cour. Just a glance at the menu will whet your appetite, and you'll be given the warmest of welcomes. This restaurant with a family vibe is in a charming village of Beauvaisis, and you'll love the authentic charm and warm and inviting atmosphere here.
Your moment of sightseeing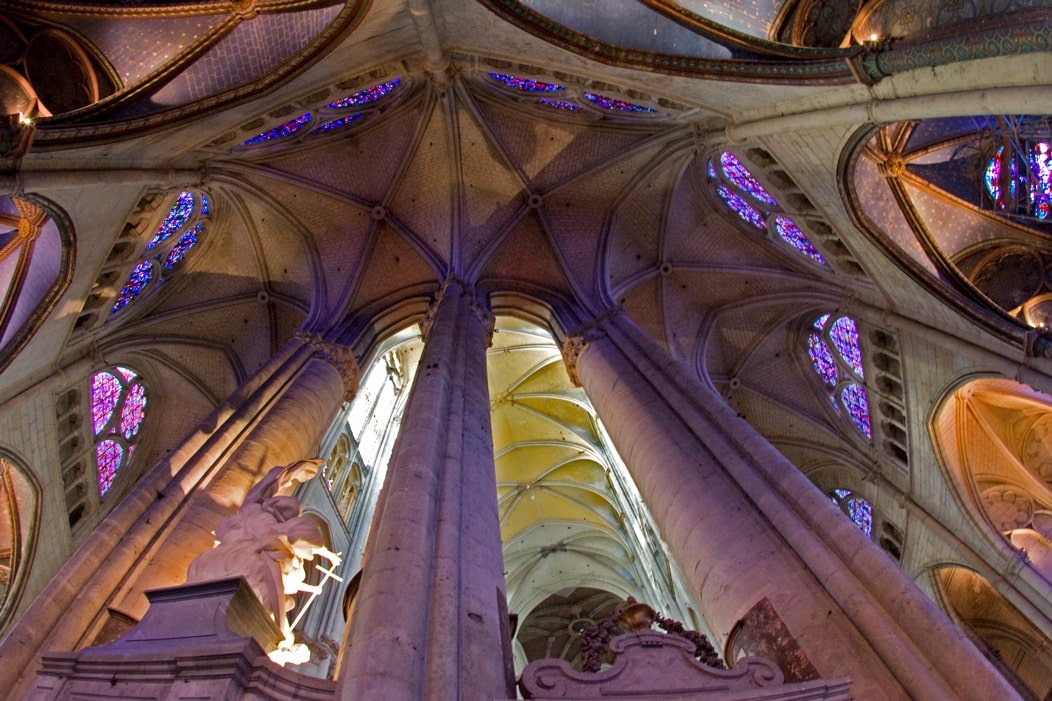 Cathedral of St. Peter
Venture inside this huge stone treasure and look up: you'll be faced with the highest Gothic-style choir in the world, at a height of 47 metres. This is a magical moment to share with your other half. Admire the colourful lights bouncing off the white stone as the sun streams in through the stained-glass windows, inviting you to just stop and wonder at this masterpiece of flamboyant Gothic art.
Jardin Van Beek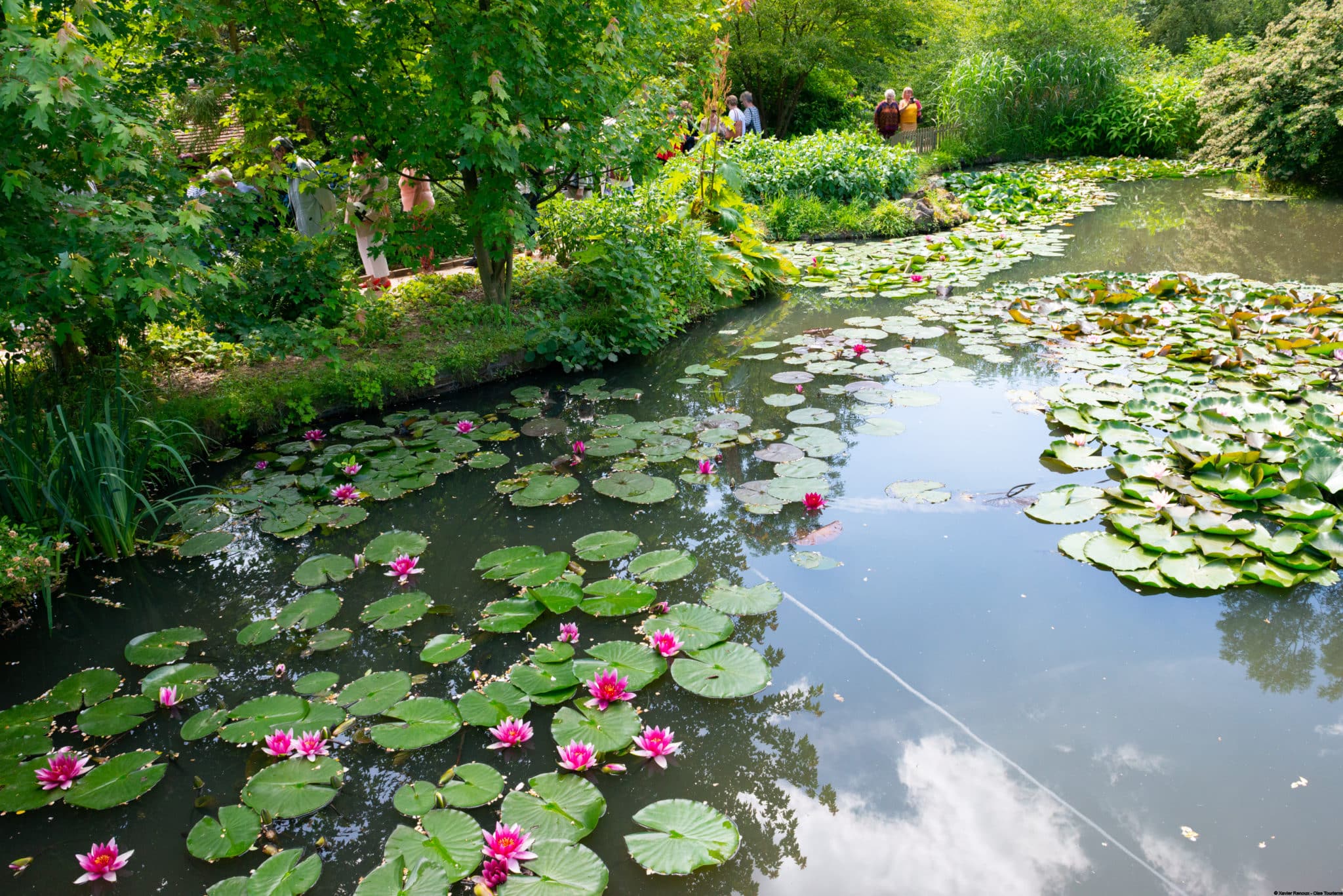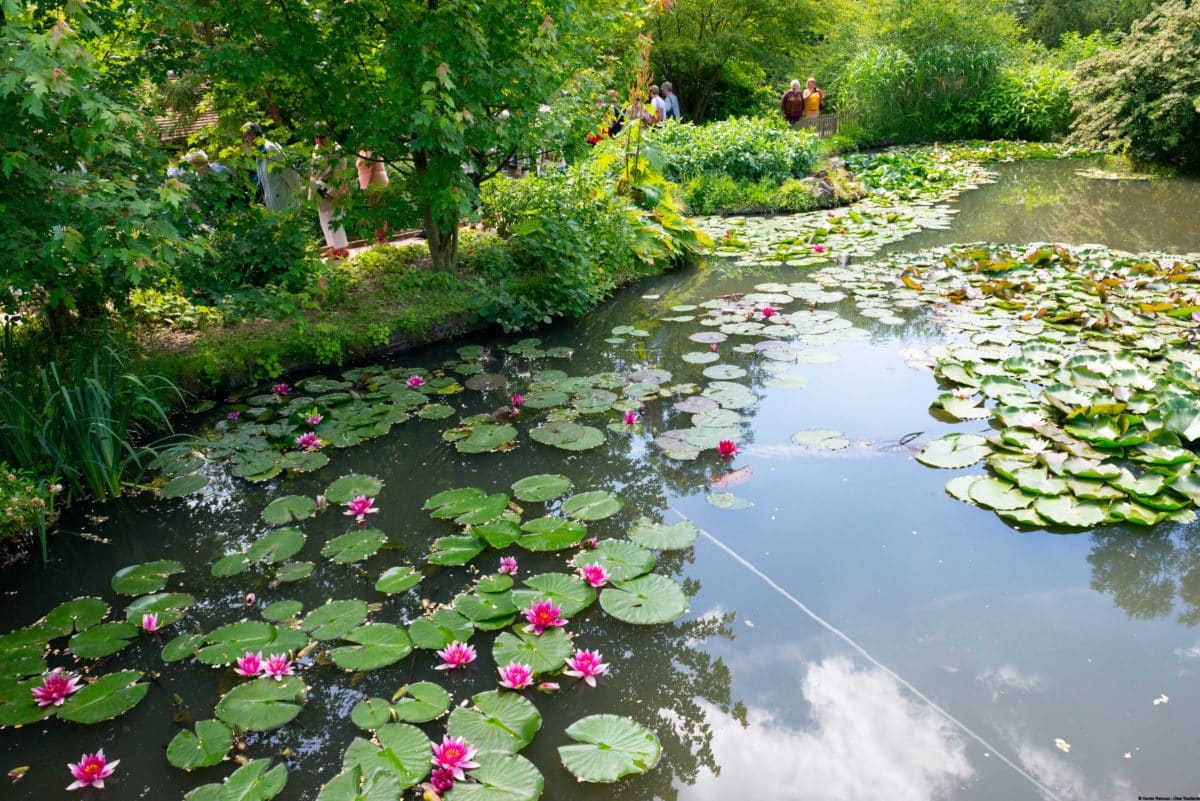 This garden is an open-air colour palette that varies with the seasons. It is heaven-on-earth for a painter who puts onto canvas the inspiration he takes from his garden, this wonderful place where time seemingly stands still. Just embrace the moment, listen to the lapping waters of the waterfalls and admire the water lilies. Stop on the little Japanese bridge and just take in your surroundings, hand-in-hand.
Jardin du Brule
Share the passion of a bon vivant who was inspired by nature and wanted to open his garden to visitors and share with them his recommendations, values, and pride. Explore his vegetable garden and his unwavering passion for tomatoes (he has more than 200 different varieties), the audacious flower beds in his garden, the mischievous wine from his vines.
La Neuville-en-Hez Forest
Go for a stroll in the woods, in the shade of the huge trees and just embrace this magnificent state-owned forest. There are no less than 56 hectares of forest area to explore and really reconnect with nature. Walk along the perfectly marked trails that will lead you to the forest's remarkable trees and the botanical trail.
Sonopluie tour at La Maladrerie Saint-Lazare
It doesn't need to be raining, you can come and huddle up under your connected umbrella at any time. Listen to the history of La Maladrerie Saint-Lazare from your narrator who is none other than this pretty, connected umbrella. You'll be listening to interviews and testimonies from the locals, anecdotes, extracts from literature. The Sonopluie is the promise of an original experience under your very own cosy little shelter.