Whether you have green fingers or not, whether you are green with envy in thinking the grass is greener on the other side, maybe you're waiting for the green light… however the word green makes you feel, we suggest getting outside to enjoy it! Get inspired by nature and find the best green expression to suit you.
Explore and understand the natural environment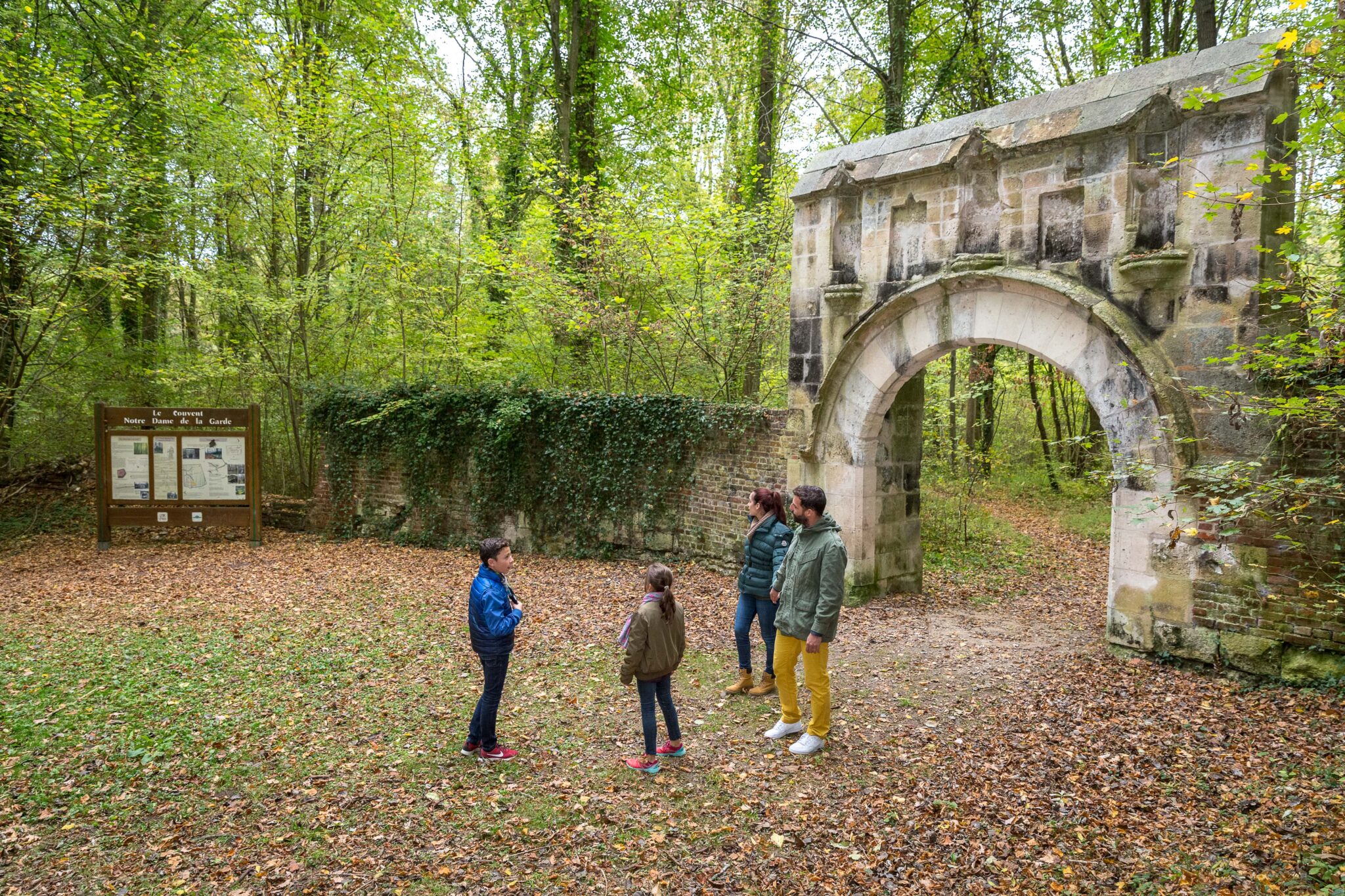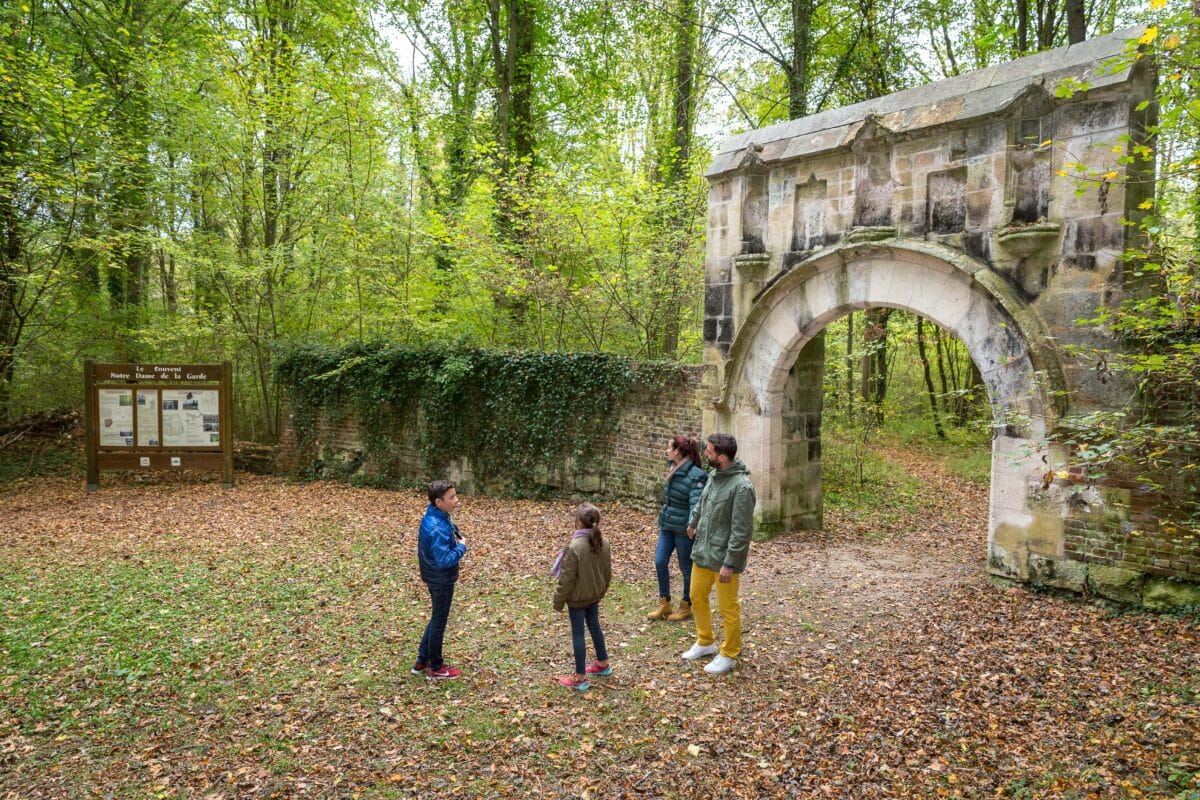 While on holiday, many of you now devote a lot of your time to exploring and understanding the natural heritage of an area, learning about and becoming aware of the environment and understanding the different landscapes.
Some natural areas, with the Natura 2000 label, have been chosen to ensure the protection of habitats and species that represent European biodiversity. There are 5 certified natural areas here: Haut Bray de l'Oise forest, Larris-Millet underground quarry in Saint-Martin-Le-Noeud, Hez-Froidmont forest and Mount César, the Cuesta du Bray and the series of chalk-edged hills of Oise.
There are lots of people who live and work in this vast area of exploration. To find out all about the unmissable places to visit, check out our events' calendar or choose from the list of visits that can also be personalised.
Eco-responsible accommodation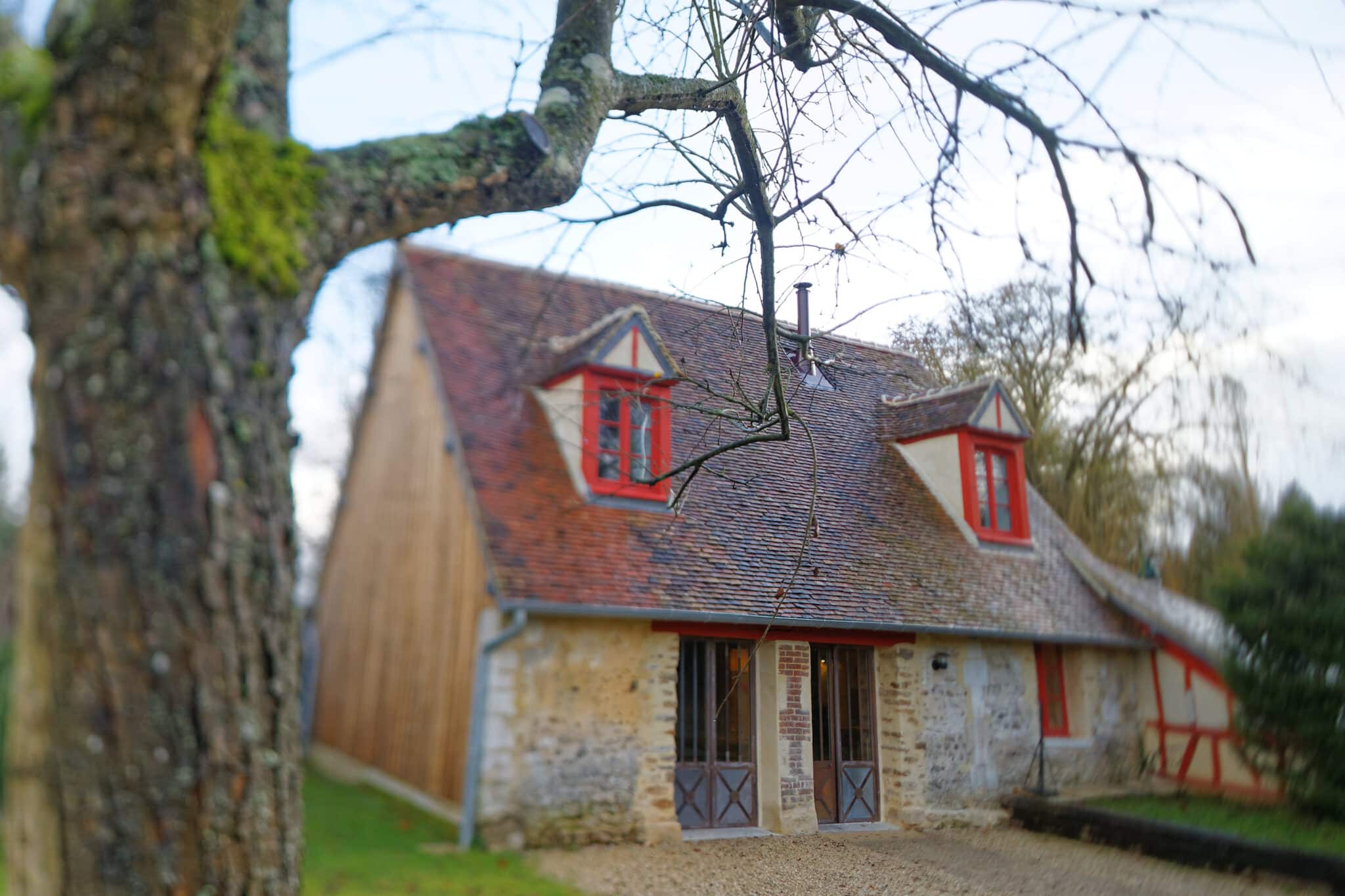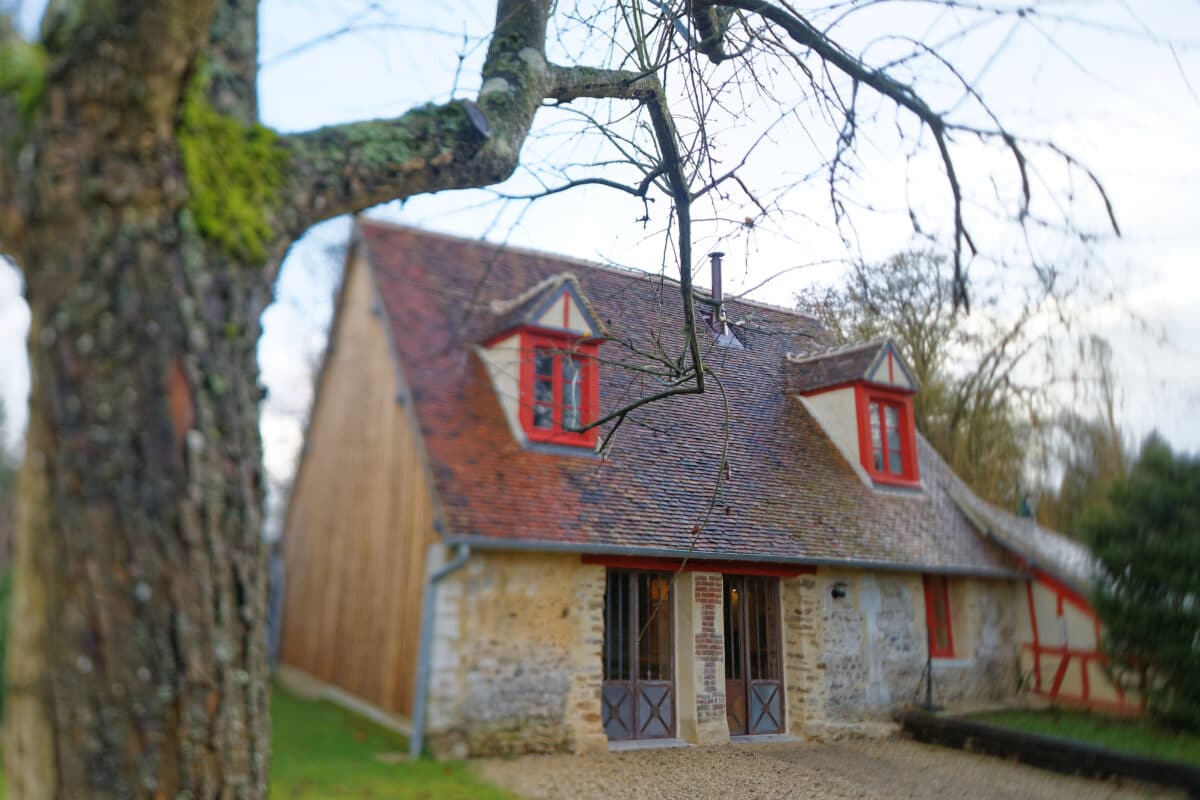 We decided to restore the 18th-century barn at Saint Léger en Bray mill in full compliance with the criteria for an eco-friendly holiday gite, so that our guests can appreciate both the warmth of natural mateials and the comfort of environmentally friendly services.

Cécile Ménard-Rodrigues, Manager of the Domaine du Colombier
The eco-friendly holiday gite on the 4-hectare grounds of the Domaine du Colombier can sleep 6 people with 3 bedrooms, one of which is suitable for people with reduced mobility. This is the ideal base camp for a holiday in the countryside, as close as you can get to nature.
Eco-friendly means of transport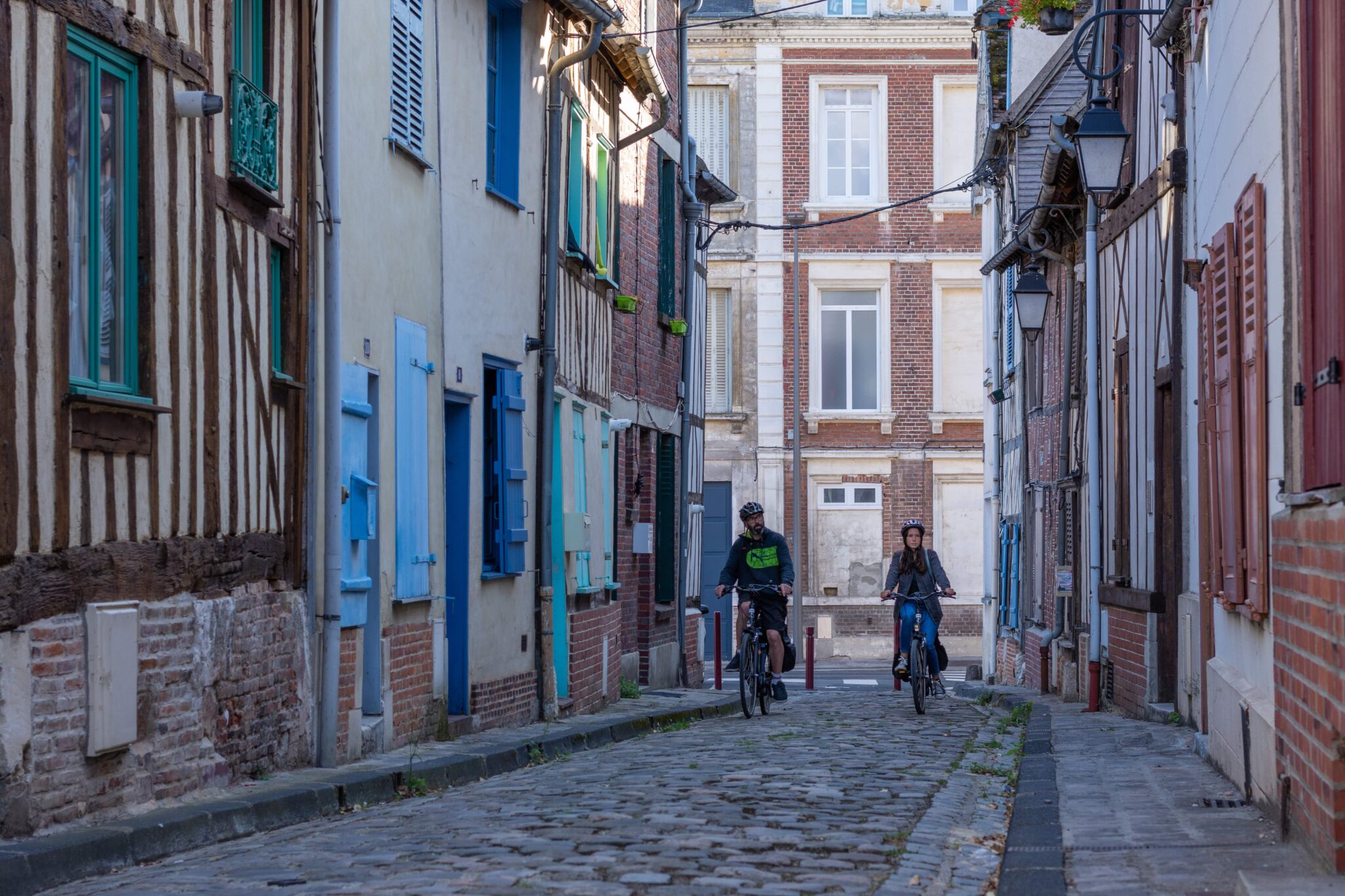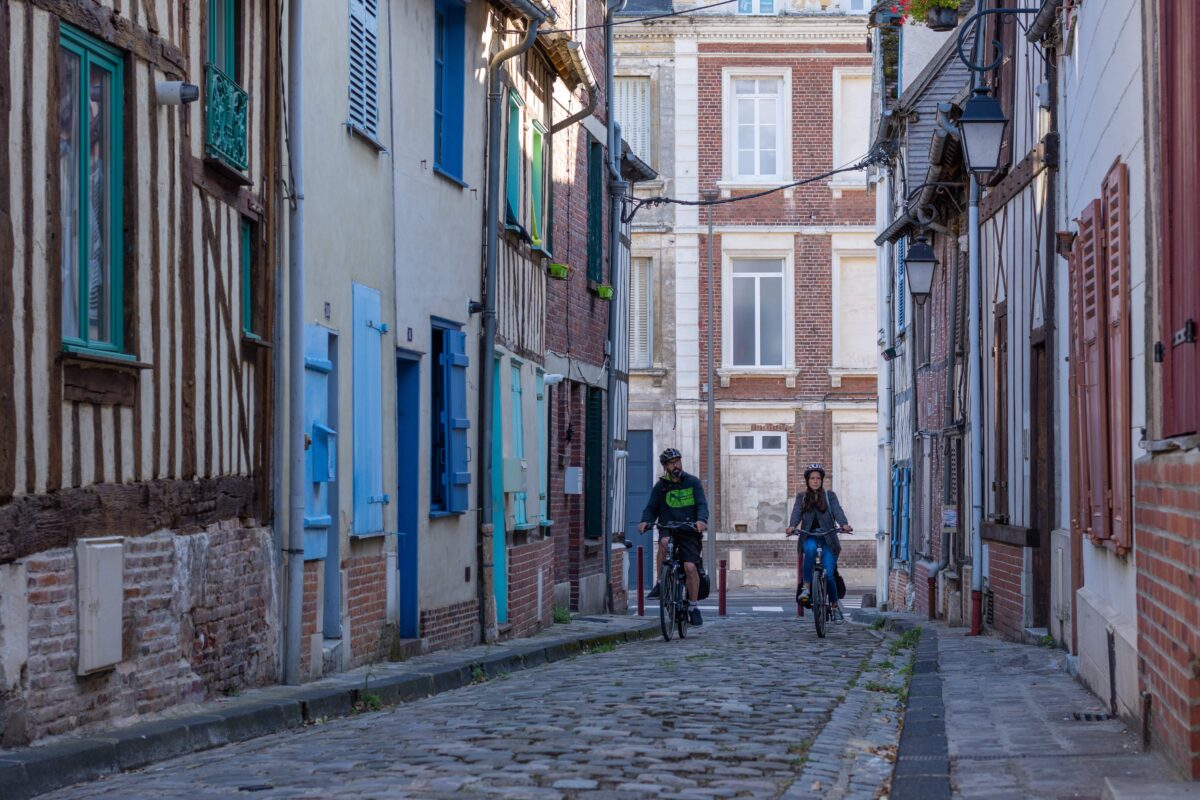 Bicycles are becoming more and more popular as an alternative to the car during a holiday. Holidaymakers tend to opt for this mode of transport on holiday for getting to leisure activities and for covering short distances. Our local area therefore encourages cycling.
There are new urban developments including cycle paths, a part of the Paris / London by bike route, that has been revised and secured to cross through the town, and a document detailing 12 safety rules for cycling is available.
Accessible car parks with affordable parking fees or free for up to 3 hours so you can make the most of exploring the town and shops on foot. For a more enjoyable experience or if you just fancy picking up the speed, there are electric scooters available to hire (Il faut ajouter les infos lieux, tarifs, modalités… sur notre site à voir où). For those who prefer cycling, you'll find everything you need at BeauVélo at the train station.
Walking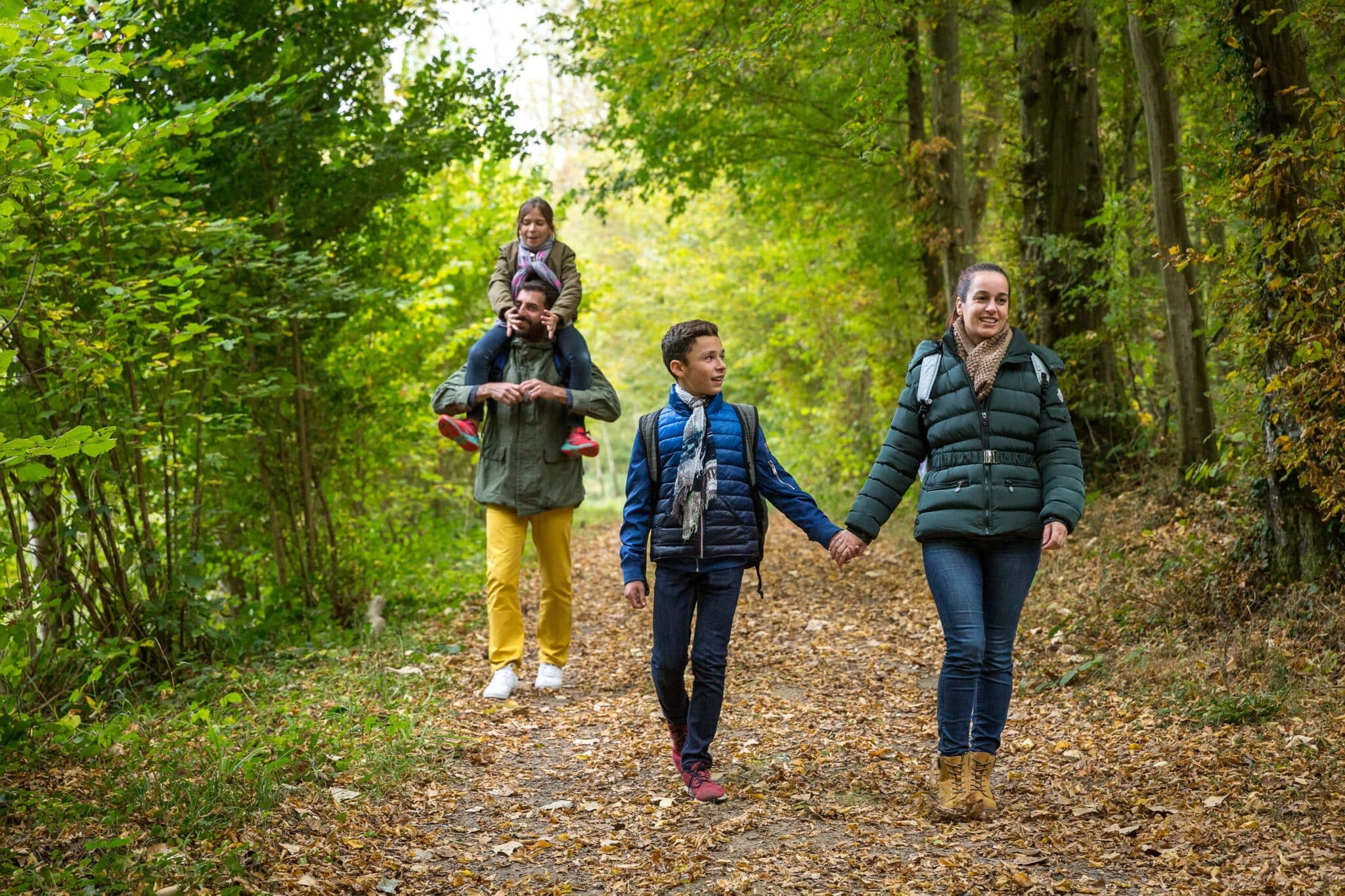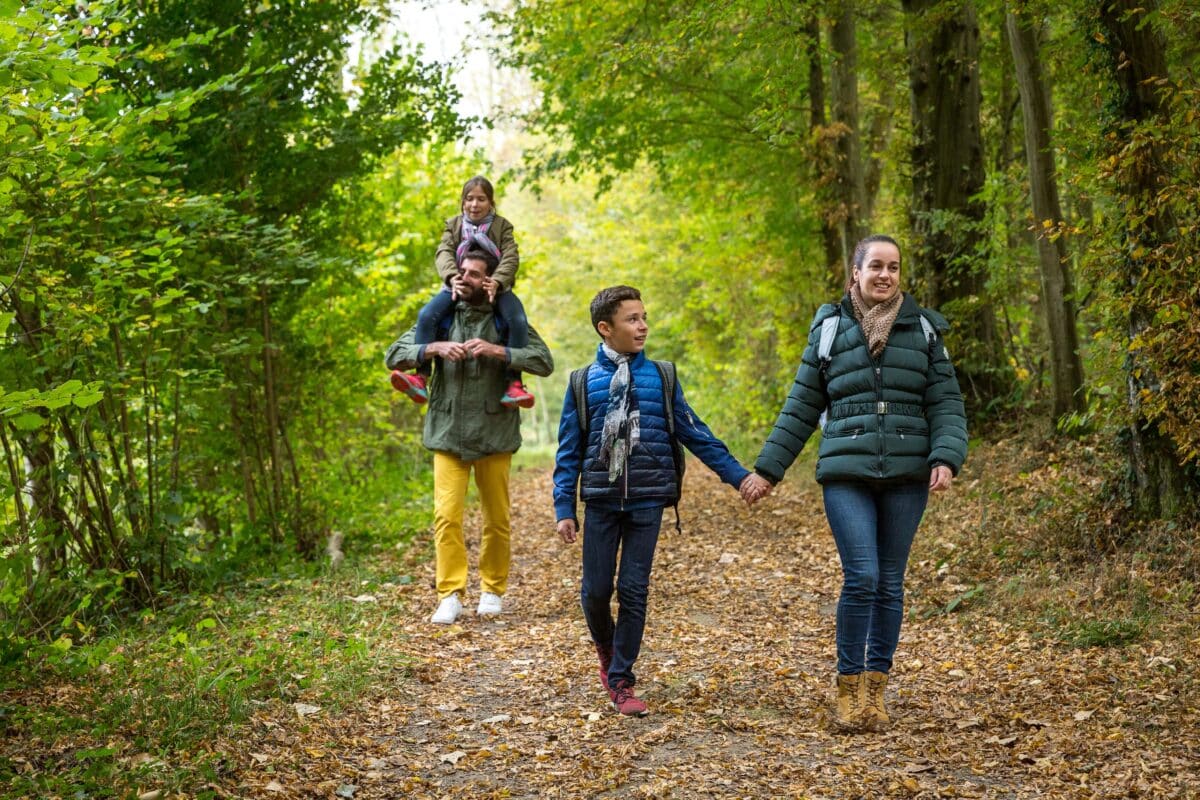 Footpaths over hilly sections, peaceful forests where you can forage for mushrooms or pick daffodils, depending on the season, greenway routes for the whole family, there's something for everyone!
Get some fresh air and disconnect from reality as you explore the footpaths in and around Beauvais. Just a few kilometres from the town centre, the Tourist Office offers a range of marked trails that will take you on an exploration of traditional villages such as Savignies with its creative pottery workshop that's still in business today, across cereal-growing plains with superb colours at the beginning of the summer, along shaded trails through the forest in Neuville-en-Hez and alongside the rustic riverbanks of the Liovette that flows through Guignecourt for example. Along the way, you'll pass by some superb local curiosities including an old-fashioned tithe barn, old graffiti, ancient ruins and the remains of a château and a monumental press. Download our marked routes and then set off on a walk through our beautiful countryside (lien interne vers notre page dédiée).
Hez-Froidmont forest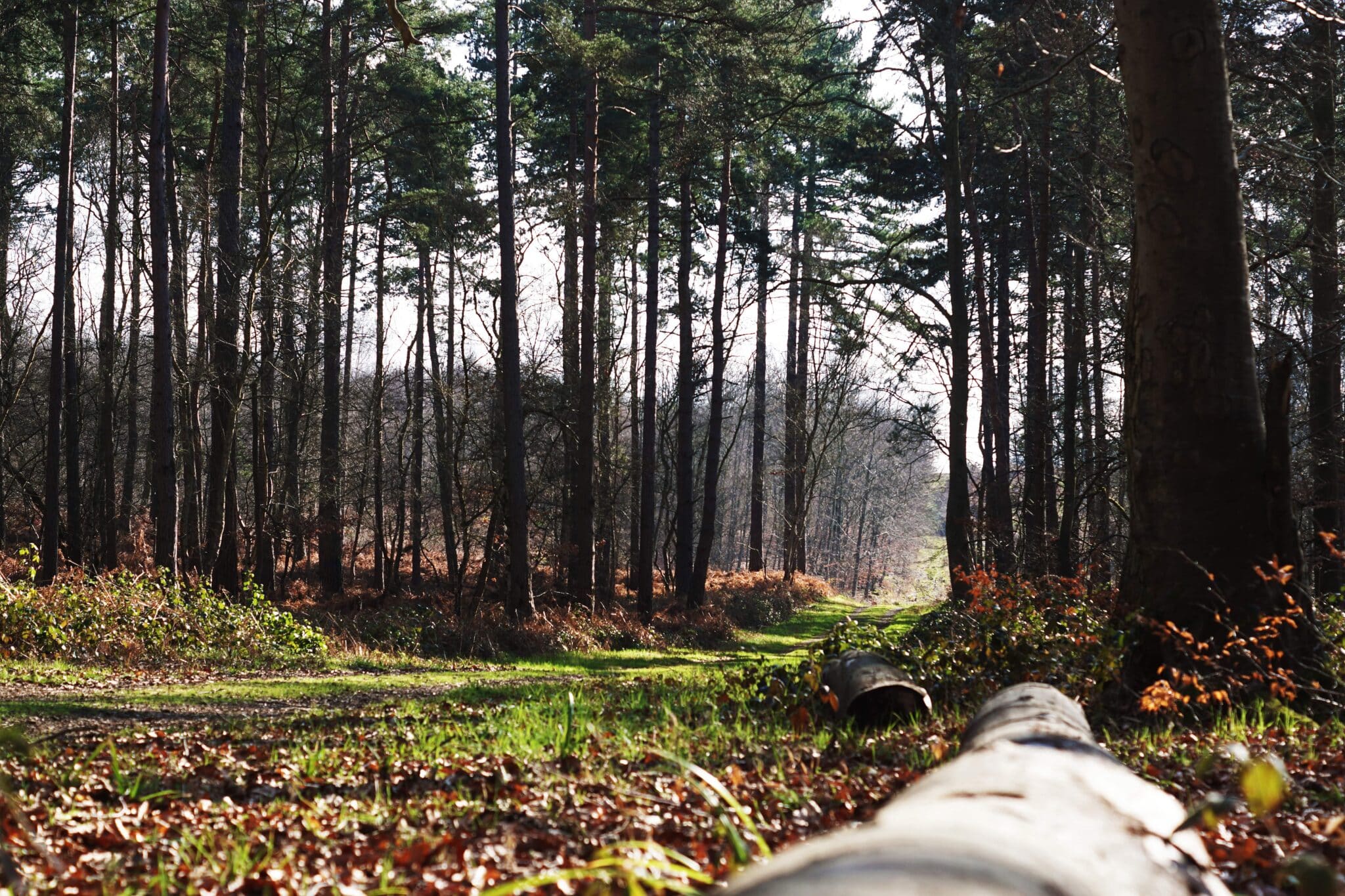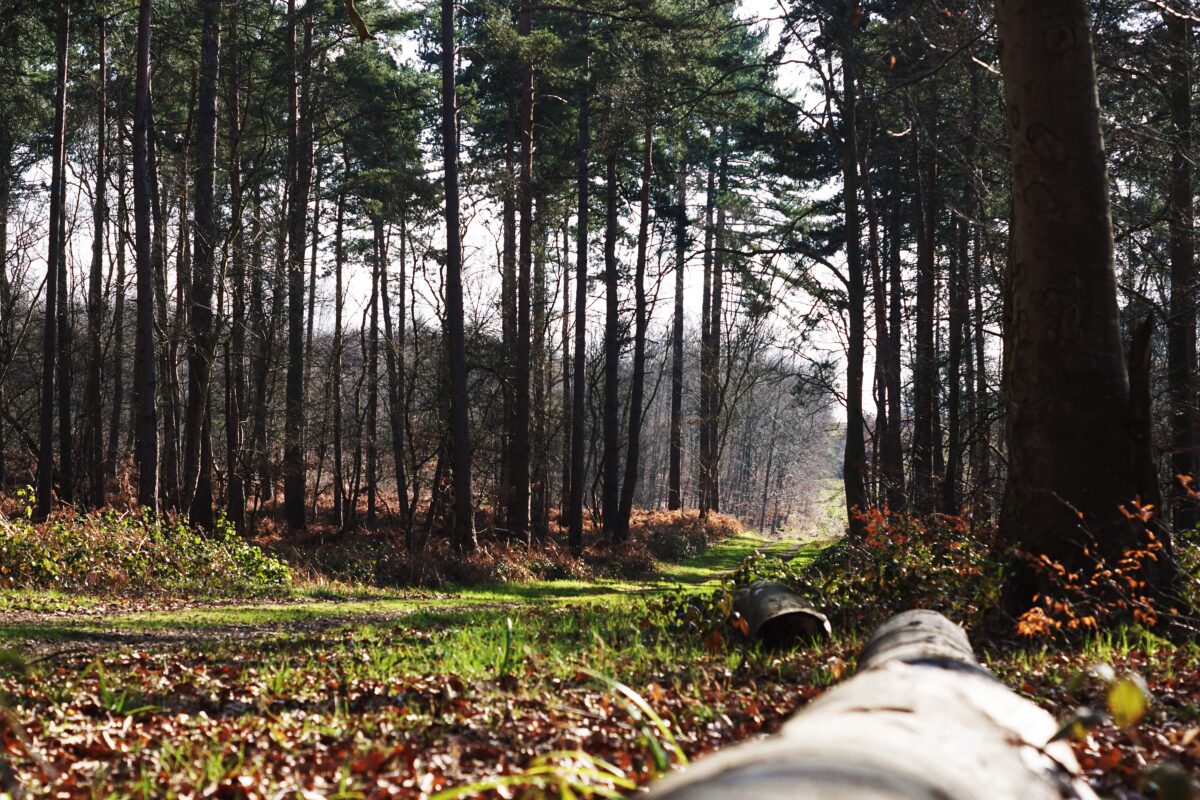 Calling all fans of wide-open spaces and nature, there are so many ways to explore the superb Hez-Froidmont forest and surrounding area! You can wander for hours along the wooded paths through the 3,000 hectares of beech and oak trees, just breathe in the fresh air of the forest. There are no cars, no stress and no pollution, and the icing on the cake is that there is no mobile network in the forest either, so you'll be completely disconnected from the outside world! You won't be able to call someone for a chat or send a friend an SMS, you will literally be alone with Mother Nature. However, don't hesitate to take a selfie in front of one of the 4 remarkable trees in the forest!
There are numerous footpaths to choose from, as well as a botanical trail and for those wanting to spend more time here, there's a tithe barn to explore, old graffiti and ruins of a château, abbey and monumental press along some of the trails. You could spend hours here.
Whether you are here on a family walk or looking for a sporty bike ride, Hez-Froidmont forest uses the same concept as ski slopes, in that each trail has a colour code depending on the difficulty: green for the easy ones up to black for the most difficult trails. Before heading into the forest, we recommend making sure you have a bottle of water and an energy bar with you!
The 'larris' of Mont César
Let's begin our exploration of this place with an explanation. What does 'larris' actually mean? It's a word from the Picard dialect, used to describe the chalk-edged hillsides that could be found here in the early 19th century. Today, less than 5% of them still remain in Picardie.
We recommend exploring one of the last remaining parts of this unique habitat for its fauna and flora, which is most likely the most fascinating in the French department of Oise and the Picardie region. In fact, what makes this place so special is its wildlife which includes some endangered species.
The site also boasts great historic and archaeological interest, since it was once a Gallic refuge, then an oppidum, a fortified Gallo-Roman dwelling. That is why in 1979, it was listed as a historic monument, and why this place was named after a famous Roman emperor.
Put some comfortable shoes on to walk up to the top of the hill, at an elevation of 138 metres. Don't worry, there's a special footpath to help you get up the steep hill. You can expect to be rewarded when you reach the top because from the statue of Notre-Dame du Mont-César, you'll be able to admire the wonderful view of the village of Bailleul-sur-Thérain, the hamlet of Froidmont and Thérain valley.
Fishing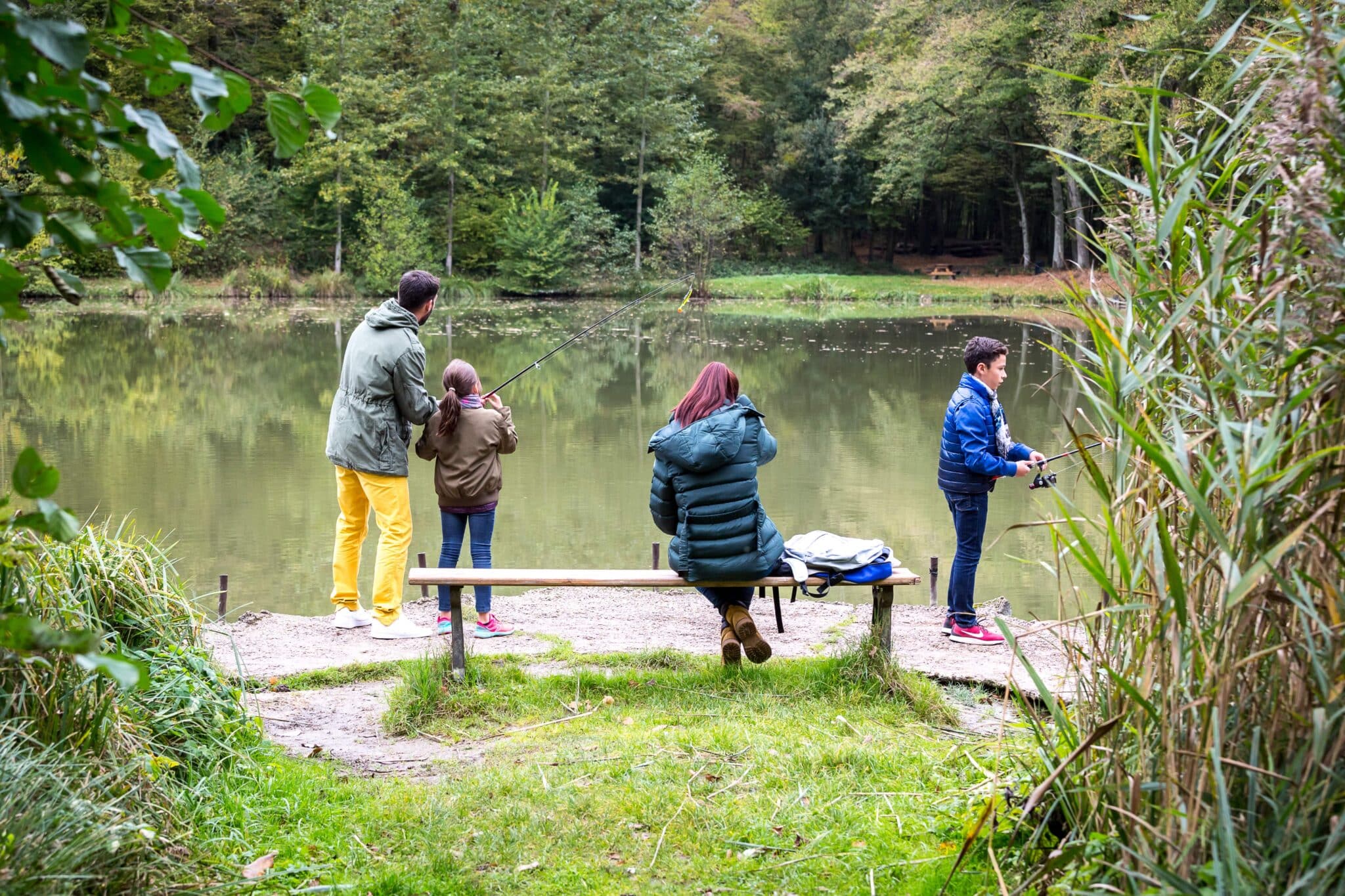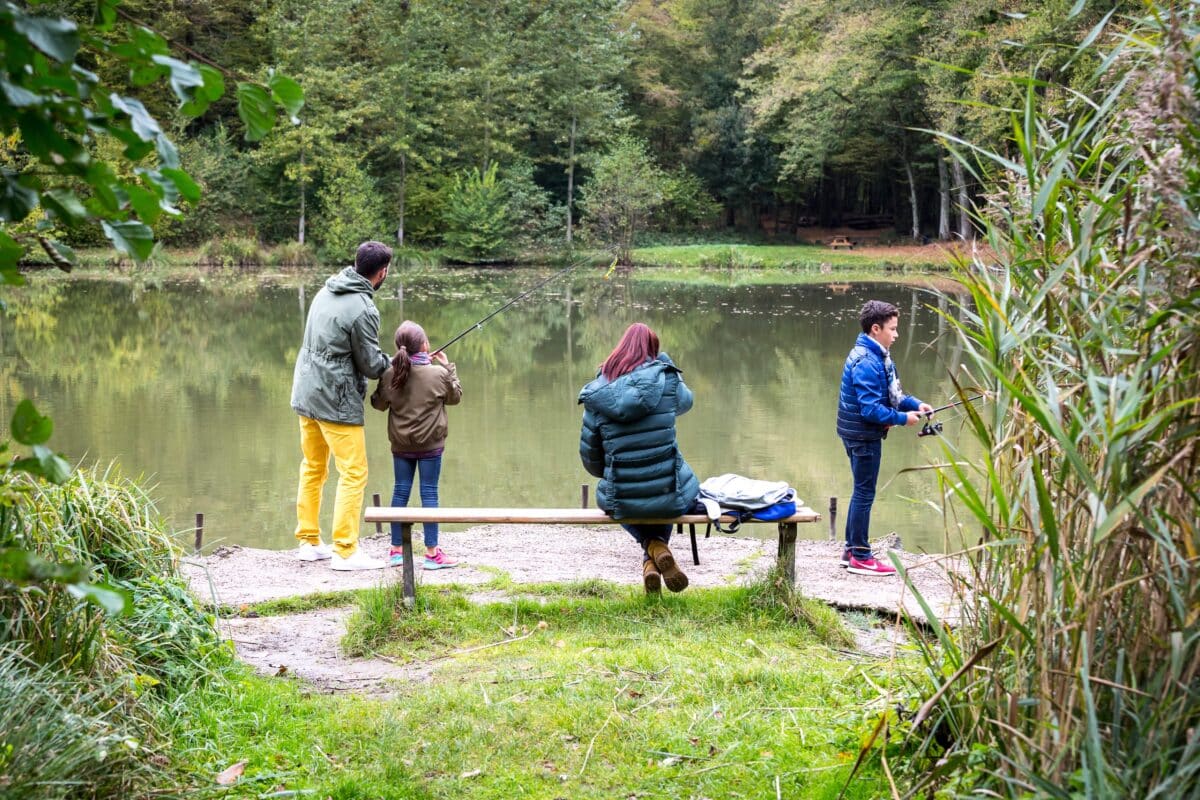 If we say gudgeon, pikeperch, roach, carp and brown trout, what springs to mind?
Fish of course!!! And where there are fish, there are great spots for fishing. Here, these spots are suitable for everyone, fishing enthusiasts and those who already have their own fishing gear (rods, fishing line, hooks, reels, bait, nets, etc.) and who are itching to take to the waters. So whether you're an experienced fisherman with their own fishing permit, or you go fishing only occasionally with a day permit you purchased online, this is the place for you (lien interne vers notre page pêche)!
When your fishing line is ready, all that's left to do is pull on your waders or set up your float tube, grab your backpack and then go to the water's edge. Trout and pike will be curious enough to approach you and are sure to end up in your bucket.
In Allonne for example, the lake mainly boasts white fish, and they are particularly easy to catch! You can do 3 types of fishing here: with a rod, float fishing or using a cage, of course while respecting the NO KILL policy because all good fishermen respect nature! If you are passionate about the carp and you'd like to catch that enormous fish every fisherman dreams of, you'll need to head to Neuville-en-Hez to a picturesque little lake at the heart of the forest where you're guaranteed a great catch, because here this fish is queen! Fabrice and Laura, at the Domaine de Noute Étang, will welcome you all year round to their fishing spot. They are both passionate about fishing and manage 4 protected lakes in an exceptional natural environment where visitors can come and experience the joys of fishing for carp and admire the Koi fish.