Are you stopping off in our town before taking a flight or just passing through? Here is a condensed programme of all the best activities on offer here, and the best places to go in Beauvais.
Treat yourselves to a cultural experience in Beauvais
The town of Beauvais is brimming with historic monuments, the facades of which feature some superb architectural details.
Have you got some time? The must-sees of Beauvais await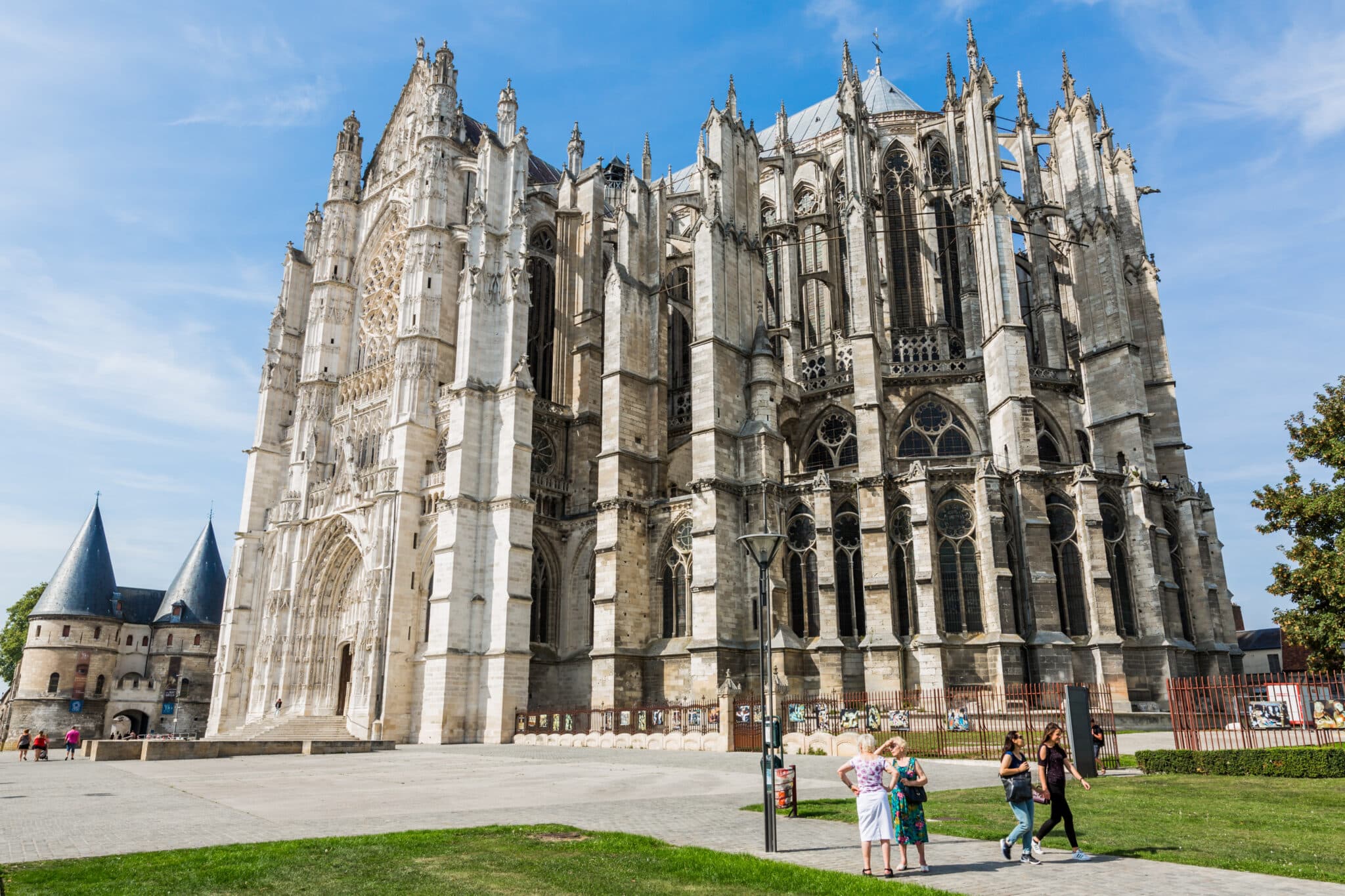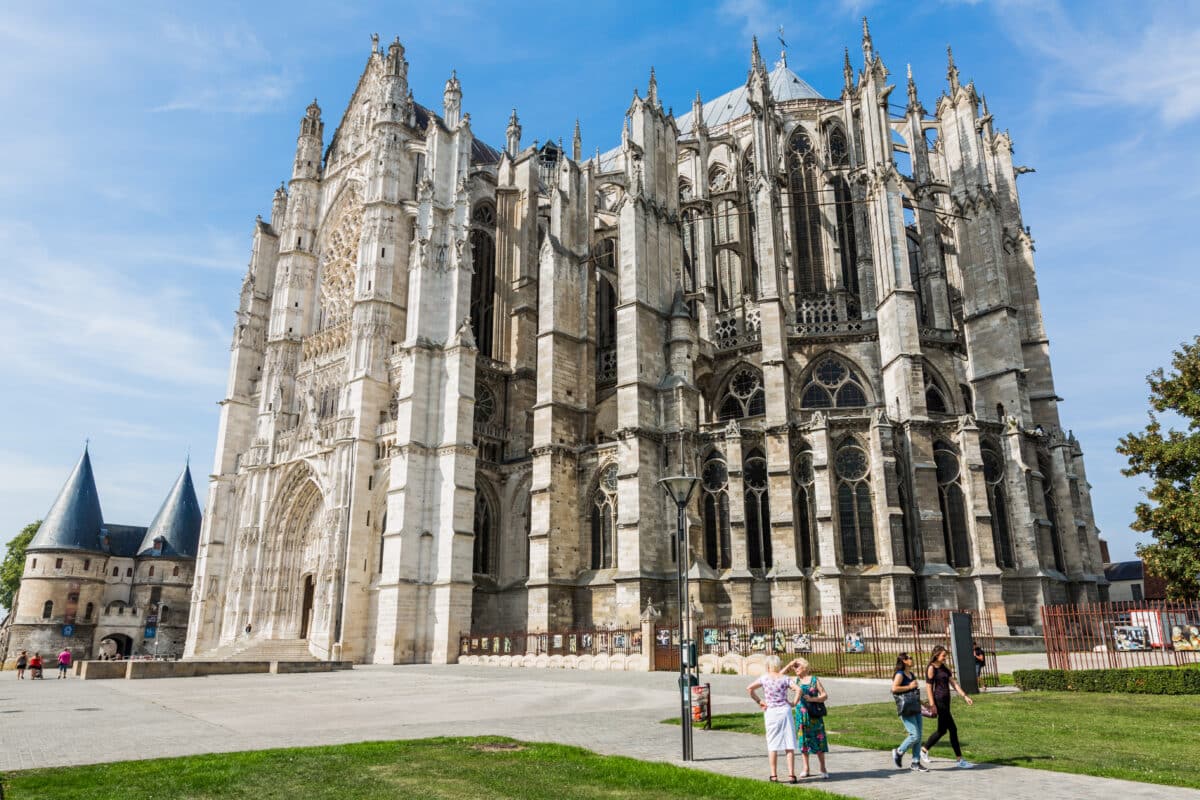 If you've got some time and you'd like to explore the iconic places of Beauvais, our 'Parcours Découverte de Beauvais' sightseeing guide will take you on a tour of the town from various perspectives: the area around the Cathedral, the town and the Church of Saint-Étienne, the Rue du 27 Juin and the Chemin des Écoliers. Choose the route you'd like to follow depending on what you fancy seeing, and also on the time you have available (each route takes between 20 and 30 minutes).
For a relaxing getaway as a family, the holiday begins with the journey!
If you are a family coming with children, get your map, compass and magnifying glass ready to try and find the clues hidden around the town. Two trails have been designed especially with our budding little explorers in mind:
Les secrets des carreaux de Jeanne Hachette (the secrets behind Jeanne Hachette's symbols – only available in French)
Enquête à Beauvais sur la piste des détails (the hunt for details, an investigation in Beauvais – only available in French)
Awaken the detectives in you and learn about the town at the same time. This is an opportunity to turn culture into a fun experience.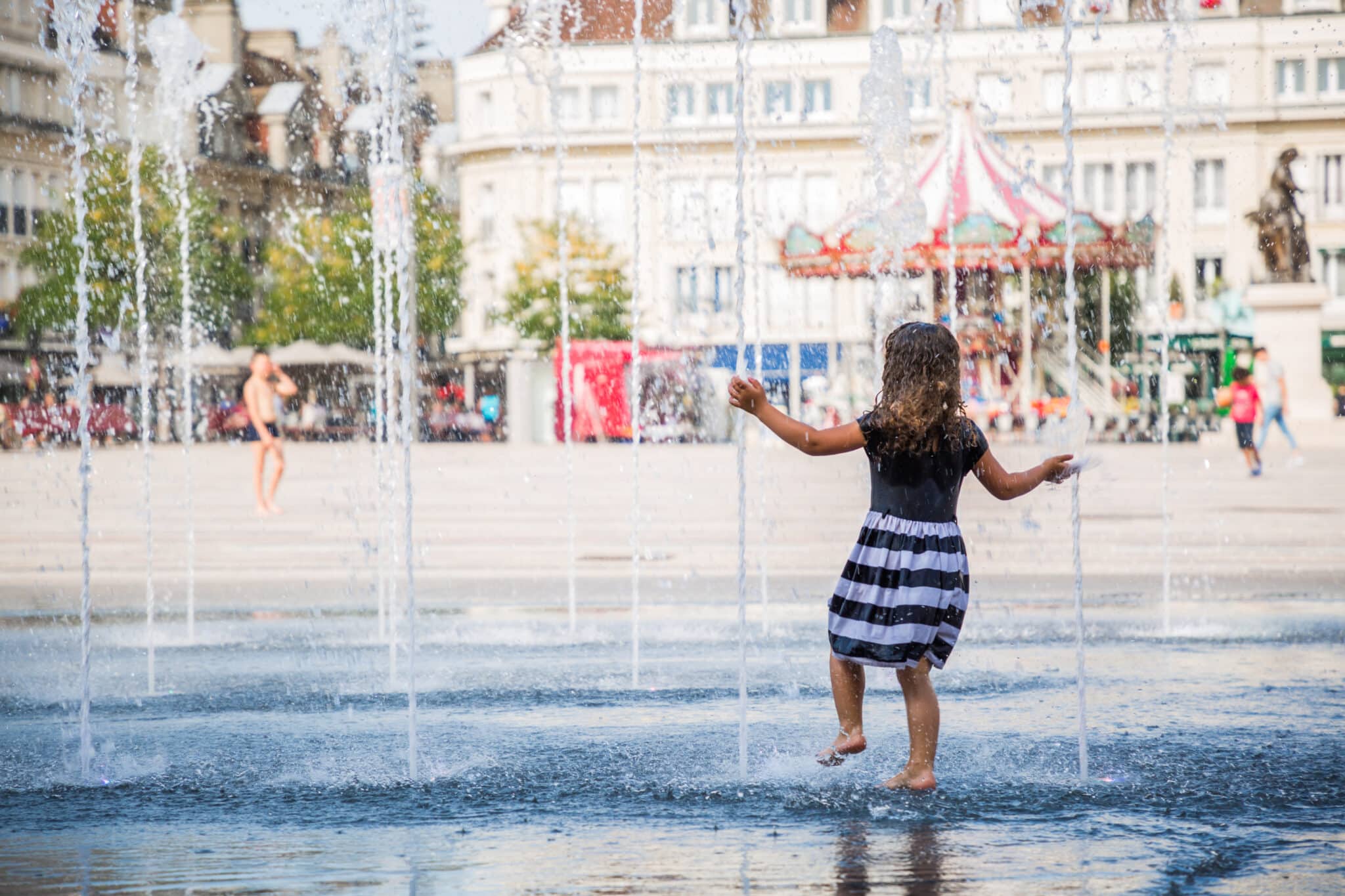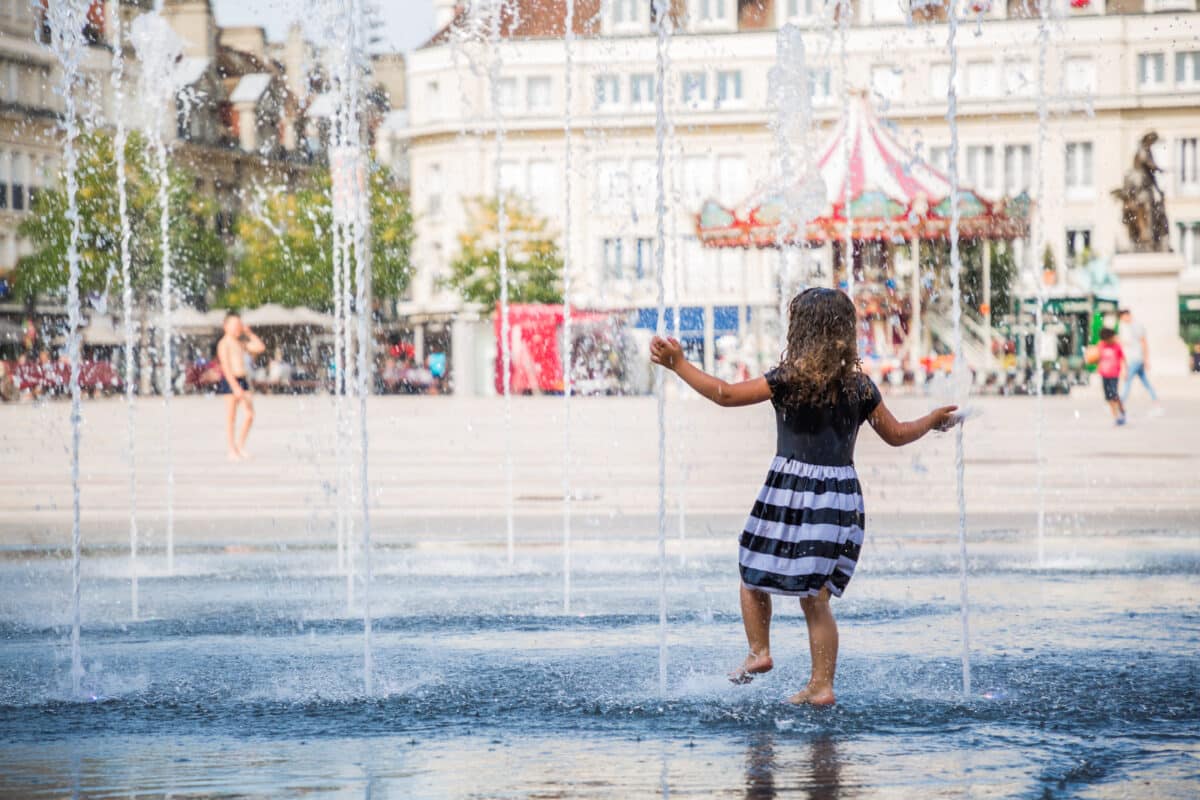 You don't have much time before going to the airport to catch your flight…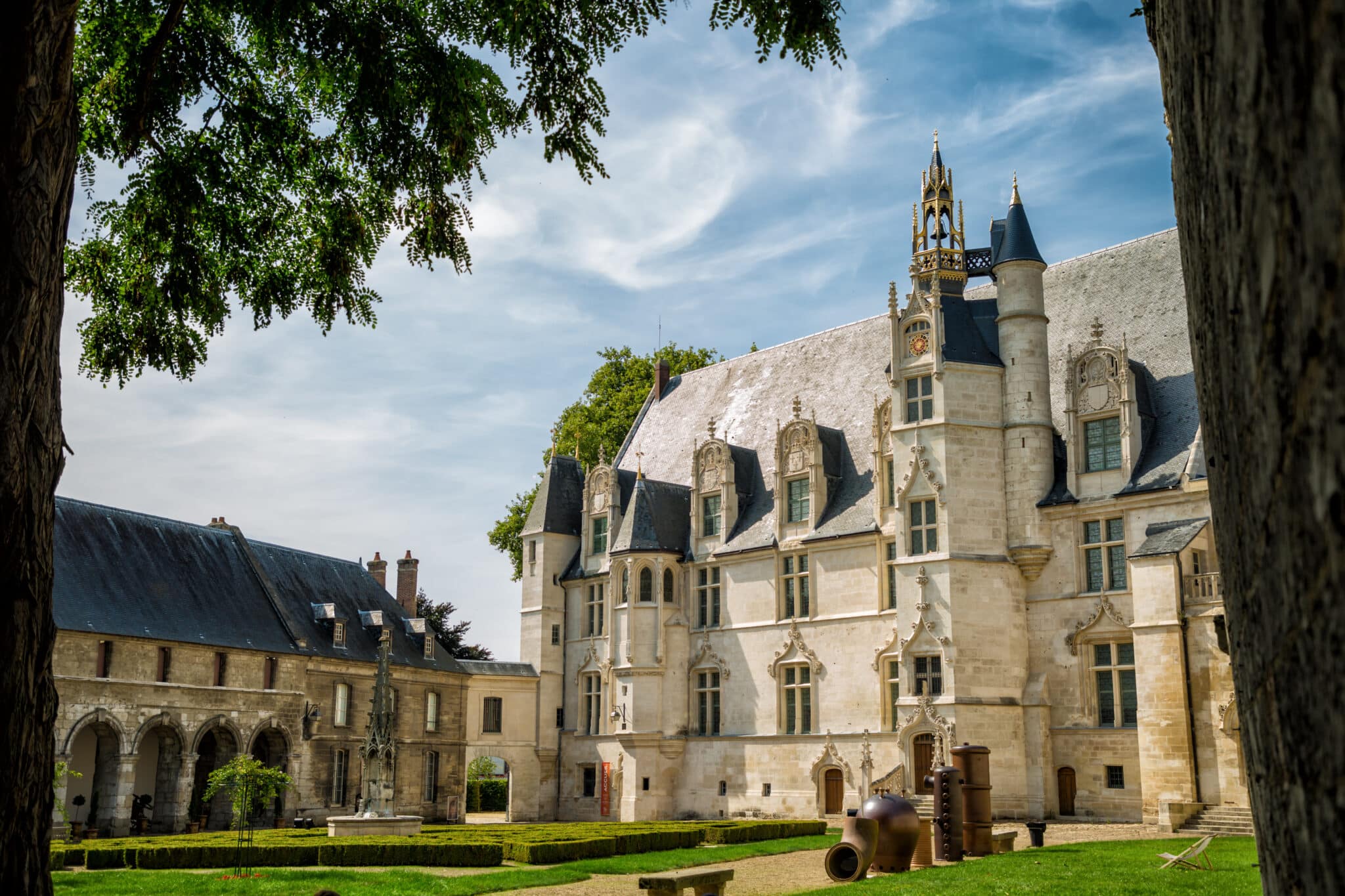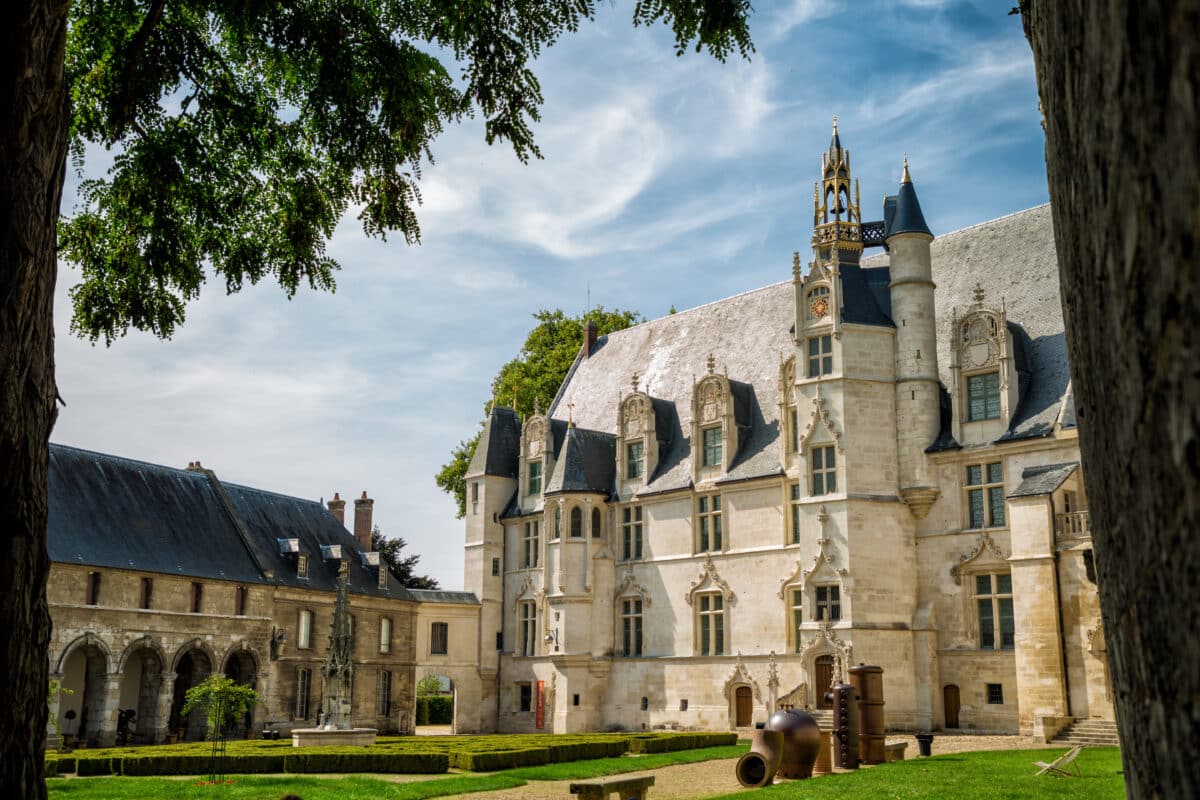 If you are pushed for time, head straight to the area around the Cathedral. This is where you'll find all the town's must-sees: the Cathedral of St. Peter, with the former Bishops of Beauvais' Palace on one side, which houses the MUDO – Musée de l'Oise, and the Quadrilatère on the other side (the Quadrilatère is currently closed to the public, until 2024), which houses temporary contemporary art exhibitions.
Beauvais Tourist Office regularly organises art and history guided tours of numerous cultural venues around the town. Click here to browse the current programme.
Fancy exploring the countryside, on foot or by bike?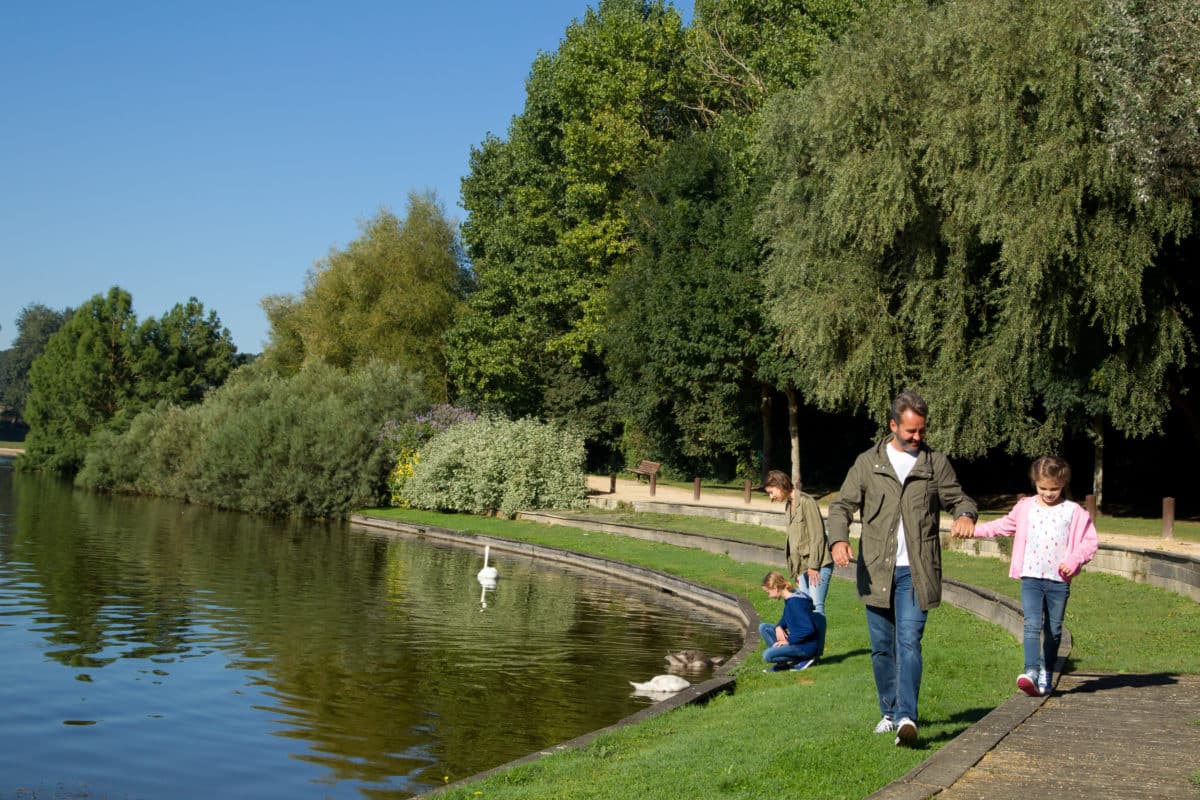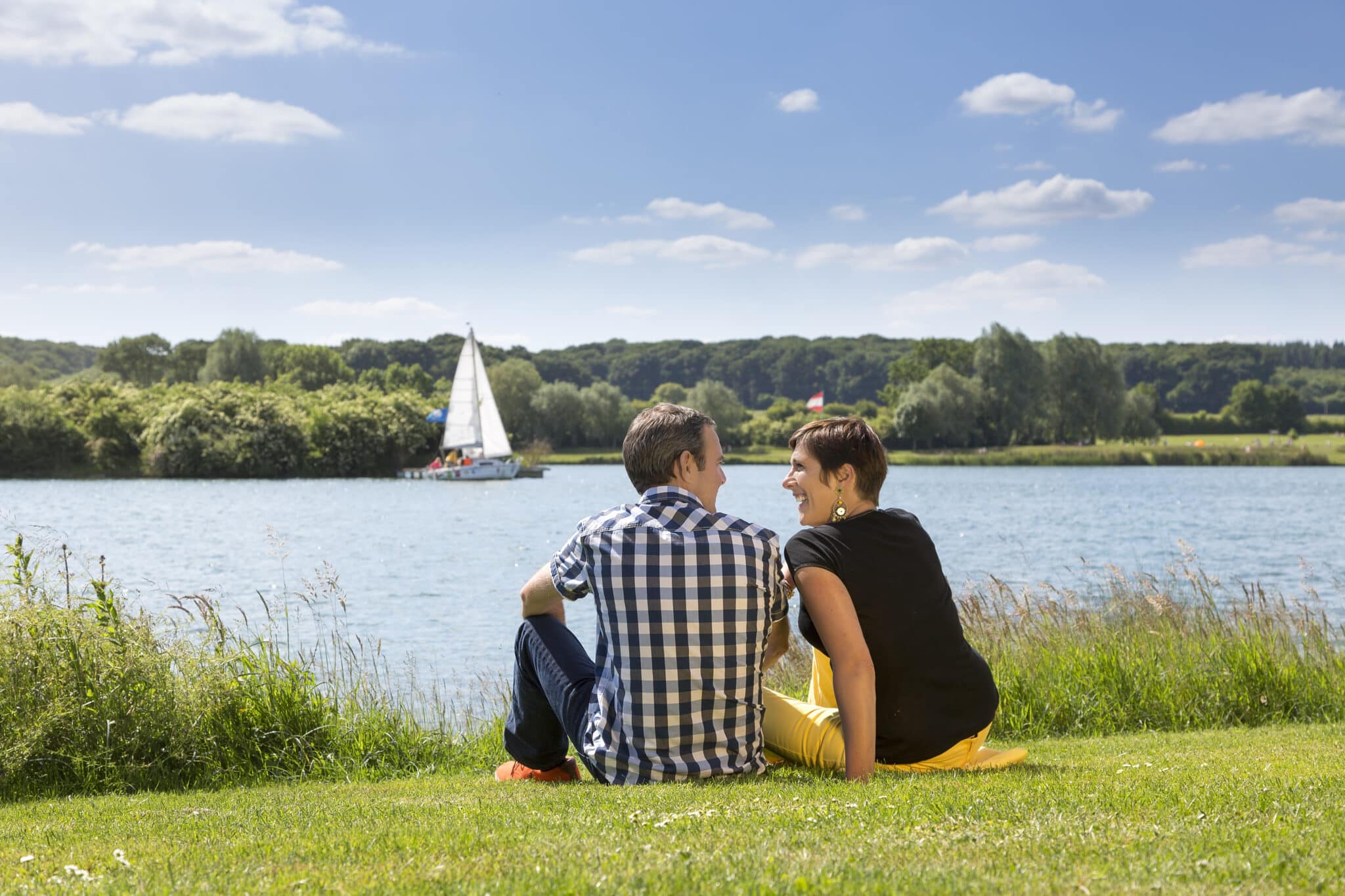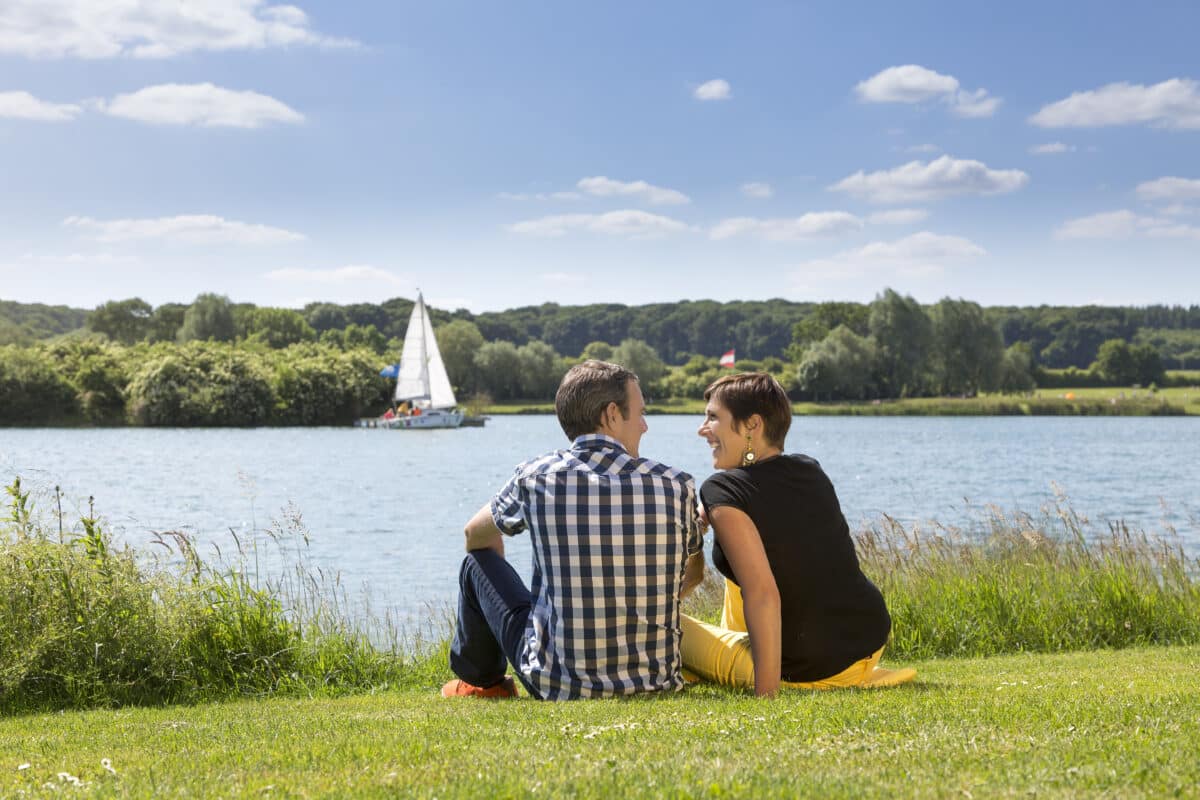 Do you have a car and you've got some free time before you need to go to the airport? Then head to Canada Lake, the town's green lung with plenty of footpaths and cycle paths. A great opportunity to relax after a morning of sightseeing.
There is a picnic area at the lake, as well as a protected natural area where swans and ducks can wander about without being disturbed, thanks to the 'Ecospace de la Mie au Roy': a public venue where you can come and find out about sustainable development initiatives. Canada Lake is also the departure point for a wide range of walks or bike rides.
---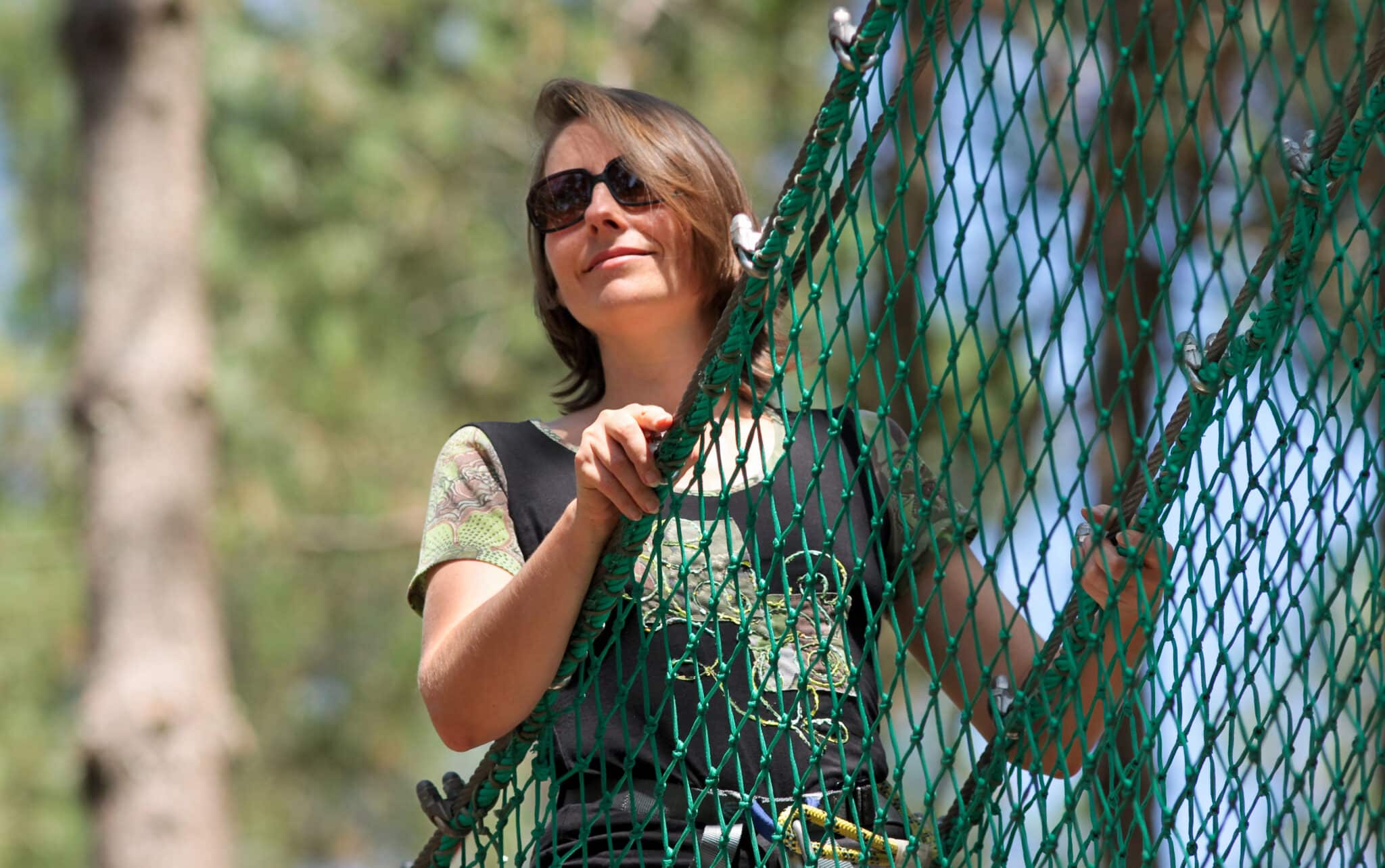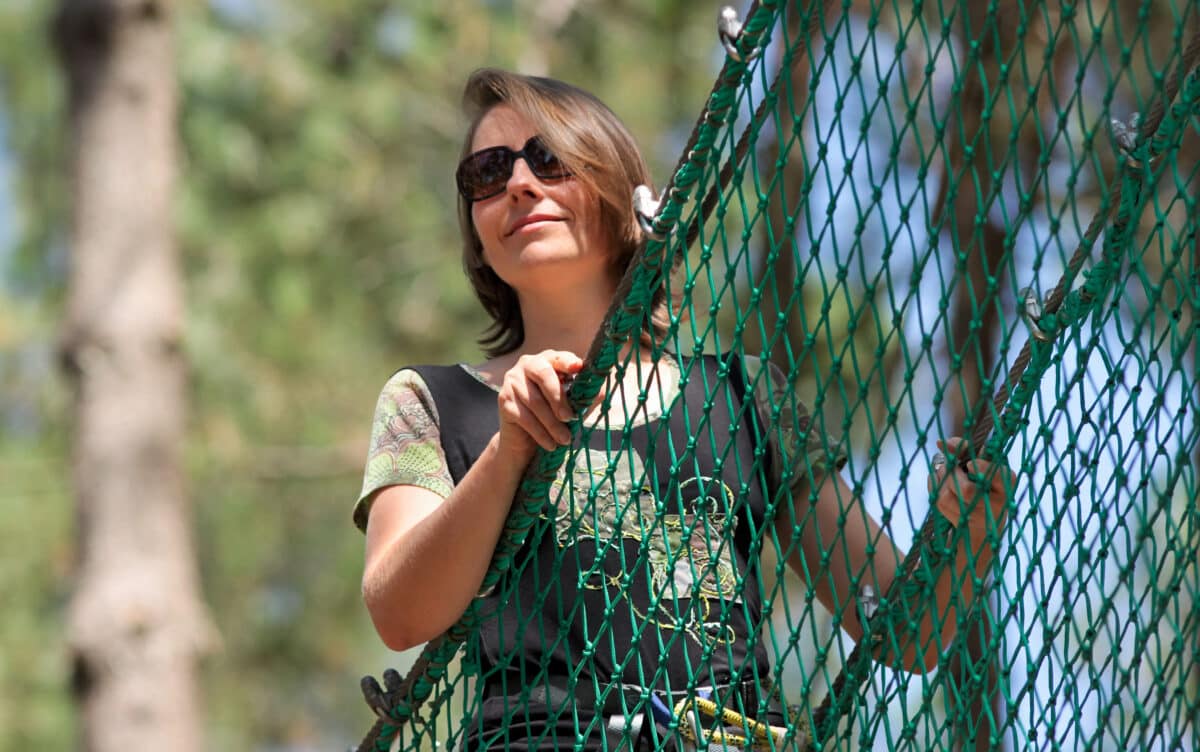 Near Canada Lake is Cariwood, an adventure park with treetop adventure trails, paintballing and various orienteering and exploration activities. There's something for people of all ages.
From this park, you'll have some great views over Canada Lake down below.
---
You can explore the town of Beauvais either on foot or by bike. To explore the town centre, walk or ride along the paths that run alongside the banks of the river Thérain. These paths will lead you to the Square de la Tour Boileau which is a great place to stop off and recharge your batteries.
Carry on along the river and you'll reach a second spot, the Square Fernand Watteeuw where you might be lucky enough to see a family of ducks going about their day!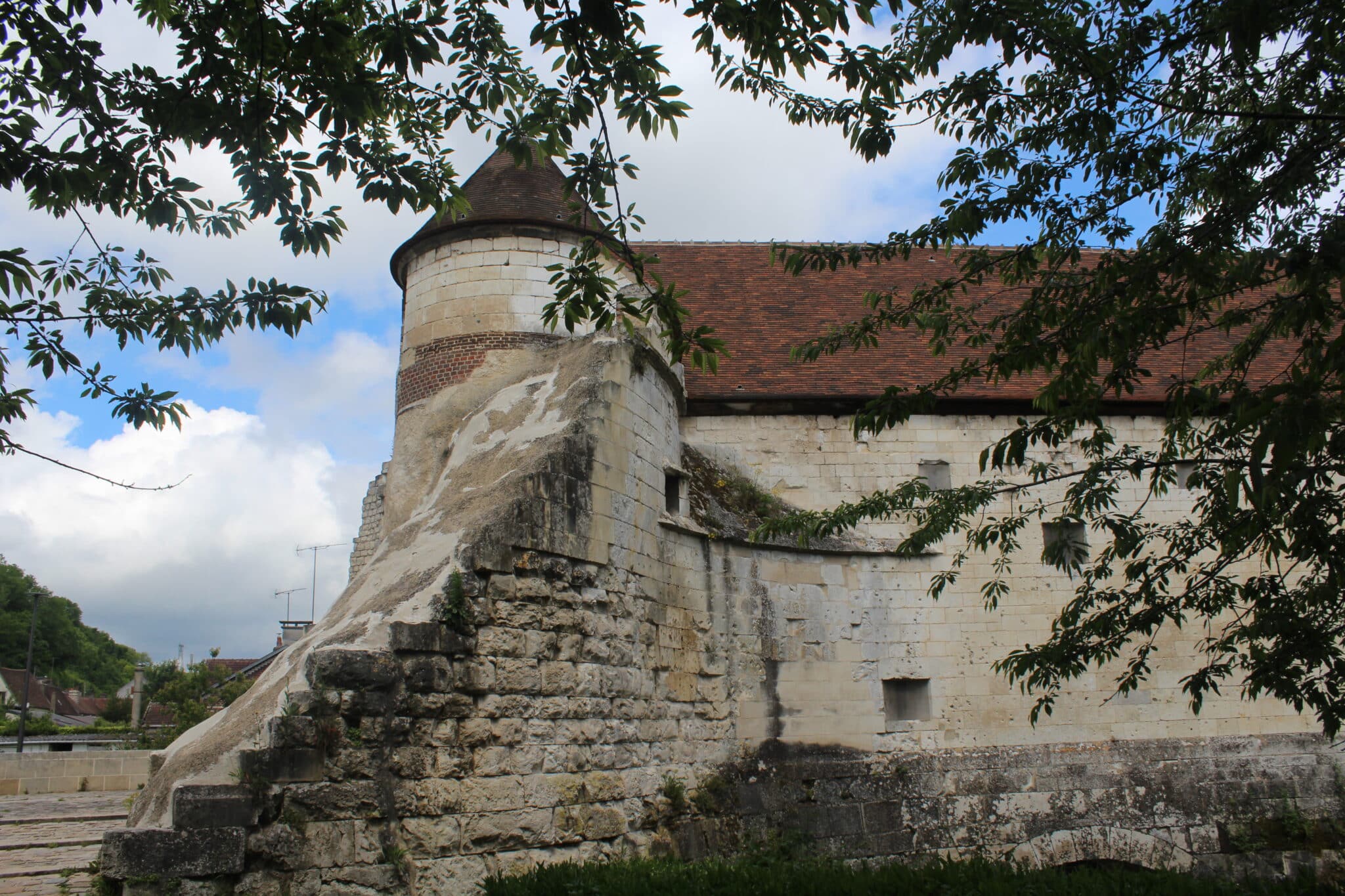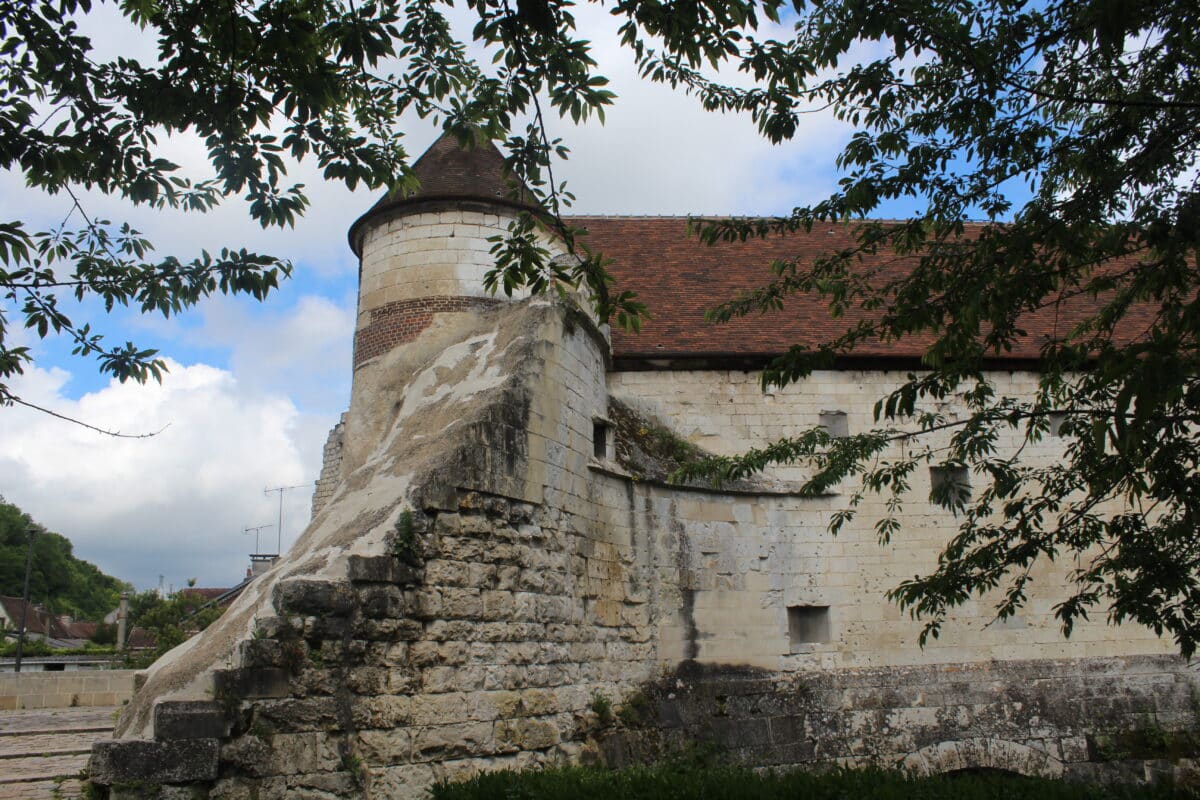 ---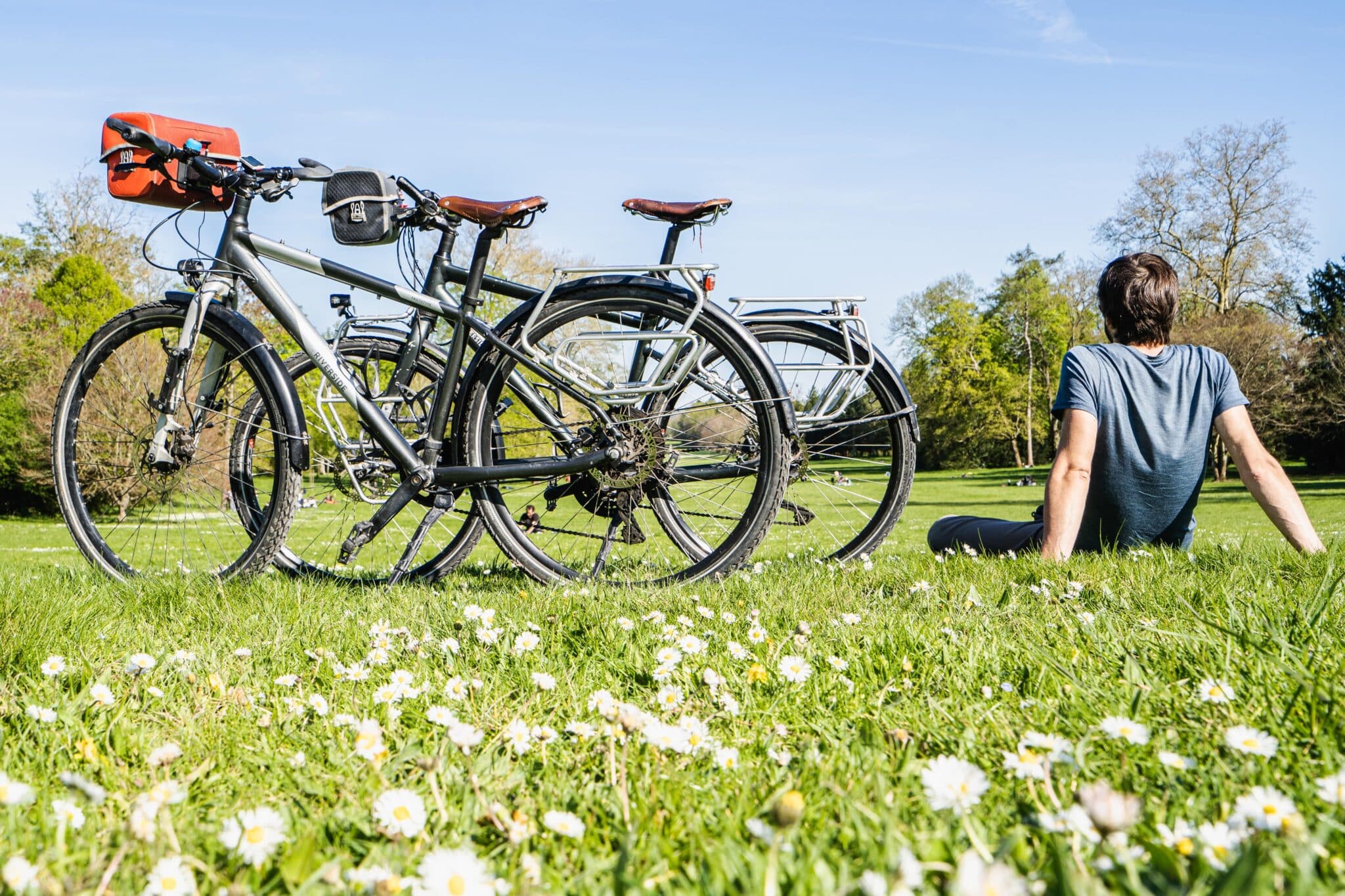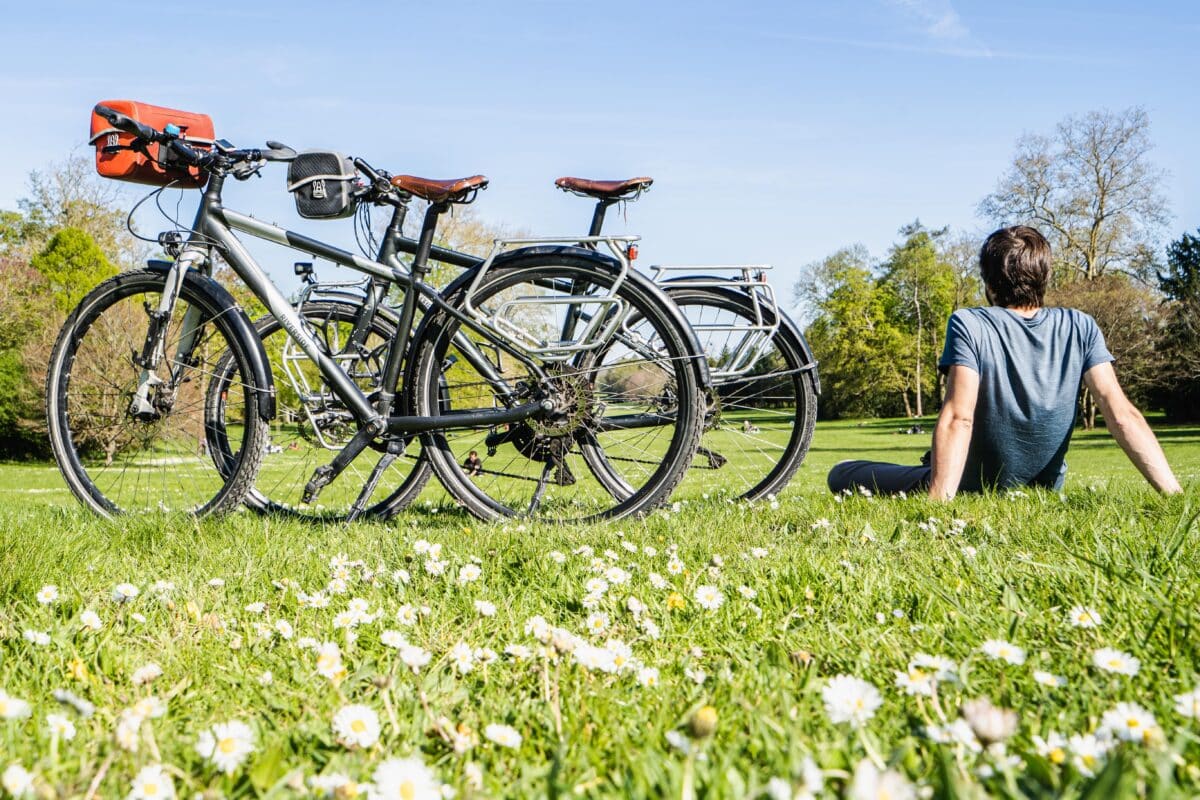 If you would like to go on a bike ride, there are 3 bike hire companies that are very practical, depending on your location:
Next to Beauvais train station: La Vélostation: 78 Avenue de la République
Opening hours: Mondays from 8am to 10am, Tuesdays, Wednesdays and Thursdays from 2pm to 6pm, and Fridays from 8am to 7pm
Tel.: +33 (0)3 60 29 55 35
Email: contact@beauvelo.org
Next to Beauvais Cathedral: Fun Bike Beauvais: 47 Rue Saint-Pierre.
Opening hours: Mondays, Tuesdays, Wednesdays, Thursdays and Fridays from 10am to 1pm and 3pm to 7pm, Saturdays and Sundays from 9.30am to 6pm
Tel.: +33 (0)9 81 49 86 07
Email: contact@funbike60.com
10 minutes from the airport: Procycle Beauvais: 138 Rue de Saint-Just des Marais
Opening hours: Tuesdays, Wednesdays and Fridays from 9.30am to 12pm and 2.30pm to 7pm, Thursdays from 9.30am to 12pm and 3pm to 7pm, and Saturdays from 9.30am to 12pm and 2pm to 6pm.
Tel.: +33 (0)3 44 45 10 32
Email: procycle60@orange.fr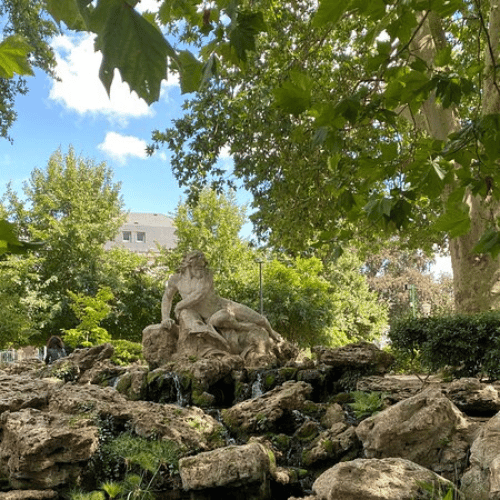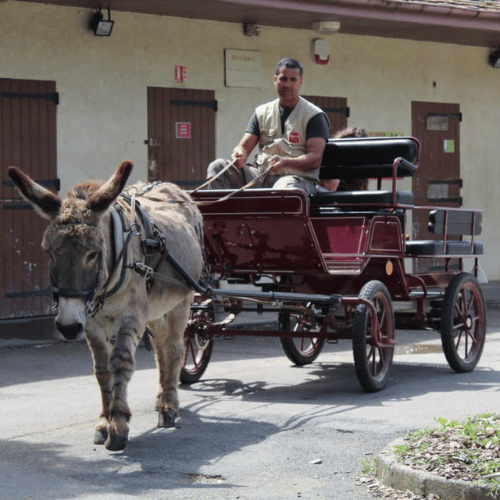 Fancy a botanical experience? When you arrive in Beauvais by train, you'll come across the Square de la Gare as you leave the station, a wonderful area of greenery with a diverse range of exotic trees. The water fountains add a peaceful touch to the area!
If you have a car with you, you'll have time to go to the Parc Marcel Dassault with its charming rose garden and petting zoo for the children. Then, we recommend heading to the medieval garden at the Maladrerie Saint Lazare, just a 10-minute drive from the centre of Beauvais. This garden is open from April to September and is a superb example of 13th and 19th century religious hospital architecture.
Fancy going shopping?
You'll find all your favourite shops in the town centre of Beauvais (mainly in the streets next to the Place Jeanne Hachette). Beauty, fashion, decoration, wellness and cosmetics, perfume, shoes. You'll find everything you need at the shops of Beauvais and you can ask for advice in choosing the purchases that suit you best.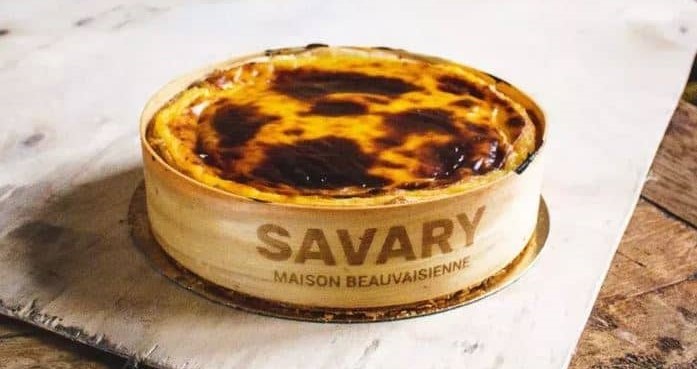 If you are wondering what the ultimate speciality of Beauvais is, look no further. Head to the Maison Savary in the town centre to taste their incredible 'flan'.
You can also taste this speciality at the Place Jeanne Hachette next to the mirror of water and in front of the 18th-century Hôtel de Ville.
If you're looking for a shopping centre, then the Jeu de Paume is the place to go. There are 56 shops there, spread over 3 floors, including H&M, Sephora, Foot Locker, Histoire d'Or, New Yorker and Le Furet du Nord. If you feel a bit peckish during your shopping spree, you can stop off for a cake at Pause-Café or Yogurt Factory for a refreshing frozen yoghurt where you choose your toppings. Jeu de Paume is open from 10am to 8pm. It is easy to get there and there is free parking for 2 hours.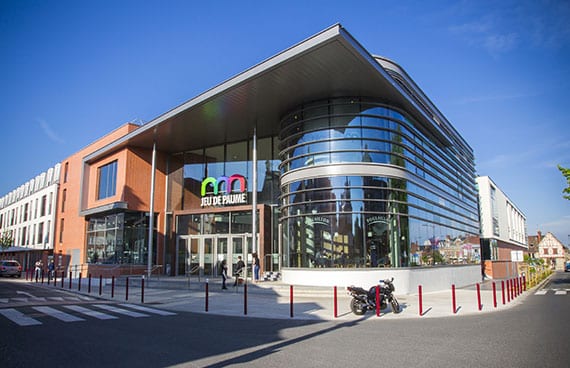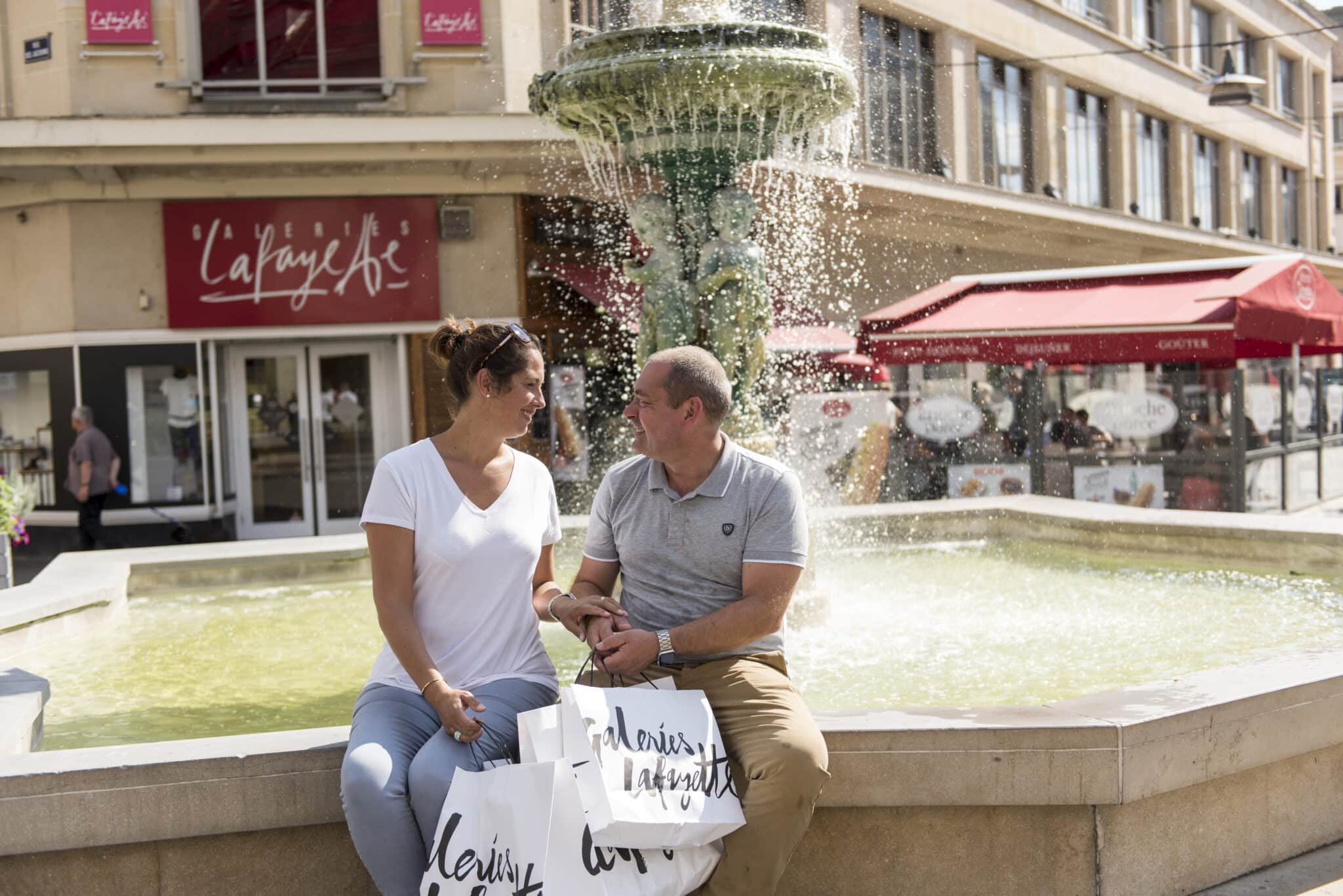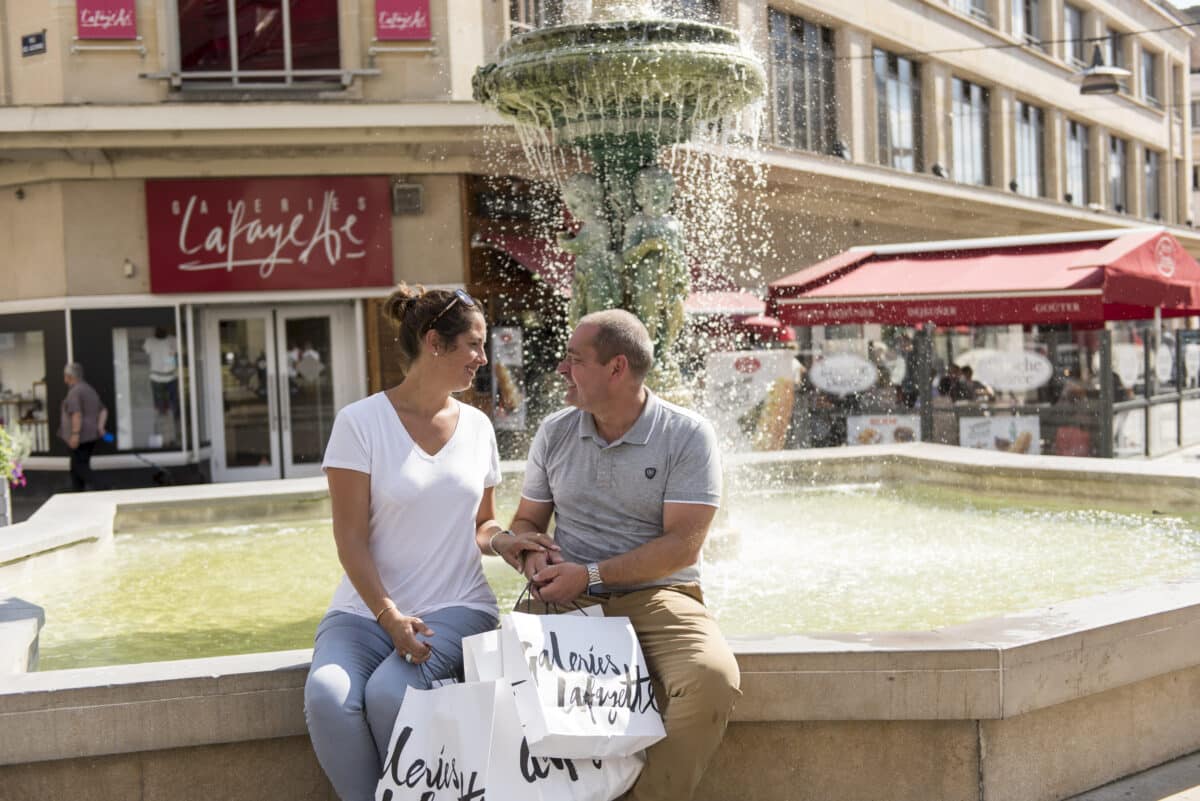 Another unmissable place for some great rare finds is of course Galeries Lafayette department store. Galeries Lafayette is in the town centre and is the absolute place to go for fashion in Beauvais. This store continues to showcase the French art-de-vivre with its high-end fashion brands. Galeries Lafayette in Beauvais boasts a wide range of products for men, women and children, as well as beauty products and accessories (leather goods, shoes, glasses, jewellery). The department store is open from Monday to Saturday, from 10am to 7.30pm.
Feeling peckish?
However hungry you are, you won't be able to resist the temptation to grab a bite to eat at one of the many restaurants here. Check out our list of the best restaurants.
If you prefer organic dishes, you should head to Predici
If you are looking for traditional cuisine, we recommend Chez Angèle, A la P'tite Cour, Au Jeanne Hachette or Brasserie Victor
If you are looking for a restaurant that serves fresh and seasonal products, look no further, Le Senso is the place for you
If you fancy something sweet late afternoon, treat yourselves to the delicious Ruiz ice creams or the delicious chocolate creations from Mon Pari Gourmand. What a treat! And don't leave without a tasty souvenir of the town from Cœur de Picardie, where you'll find a wide range of local specialities in gift hampers.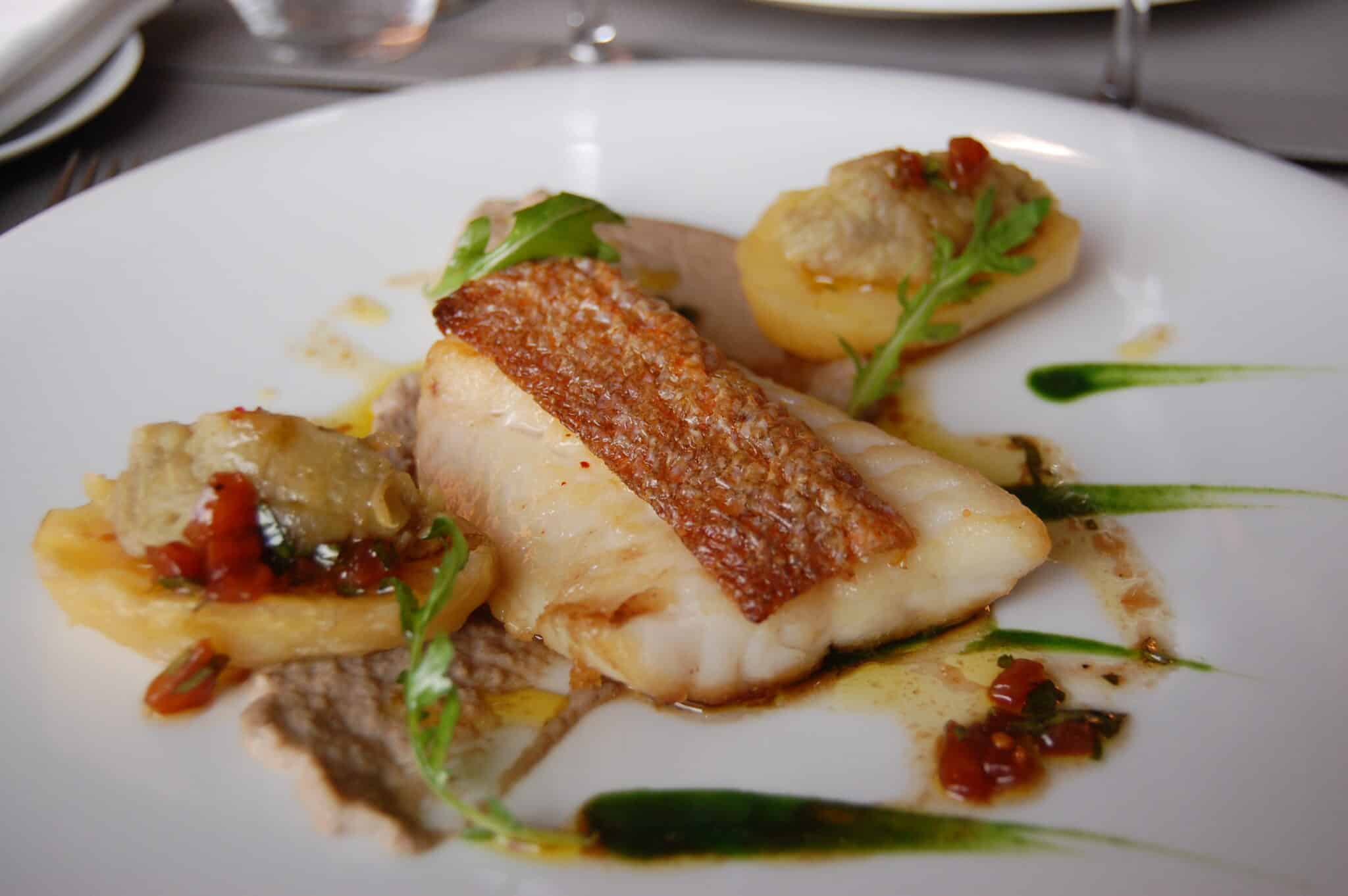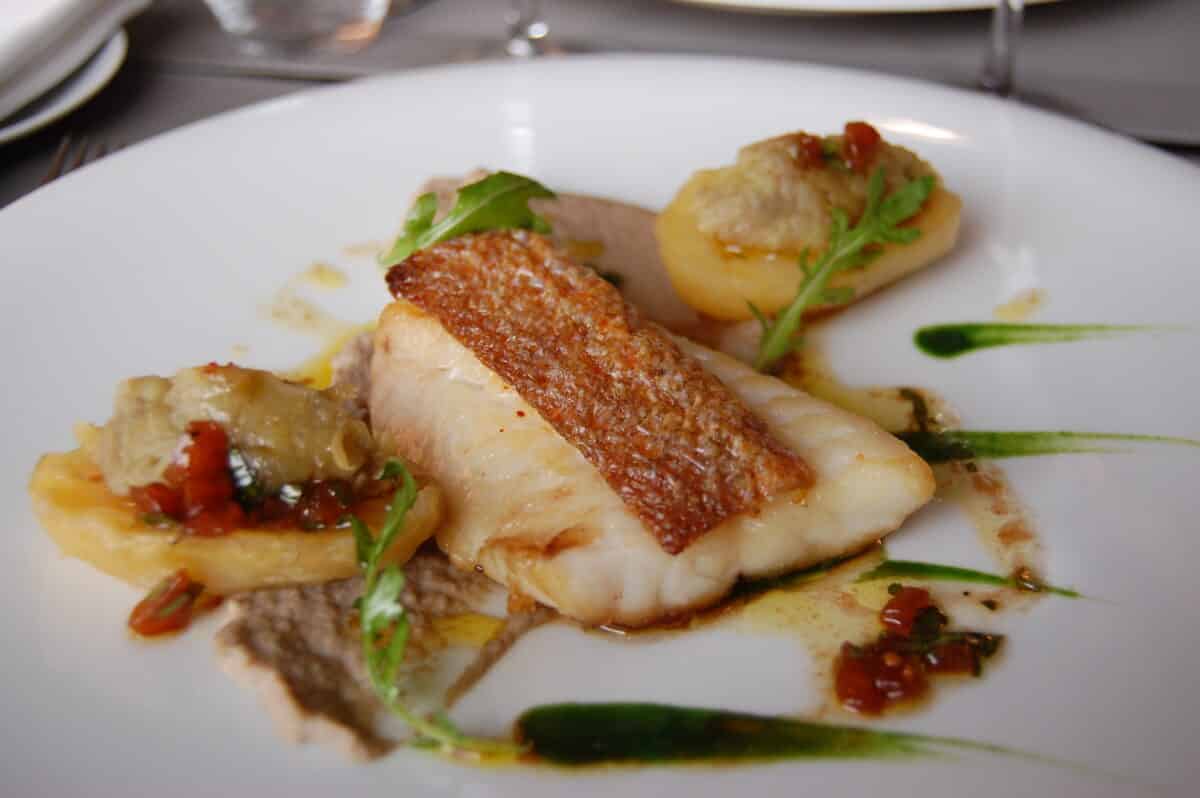 Feeling thirsty?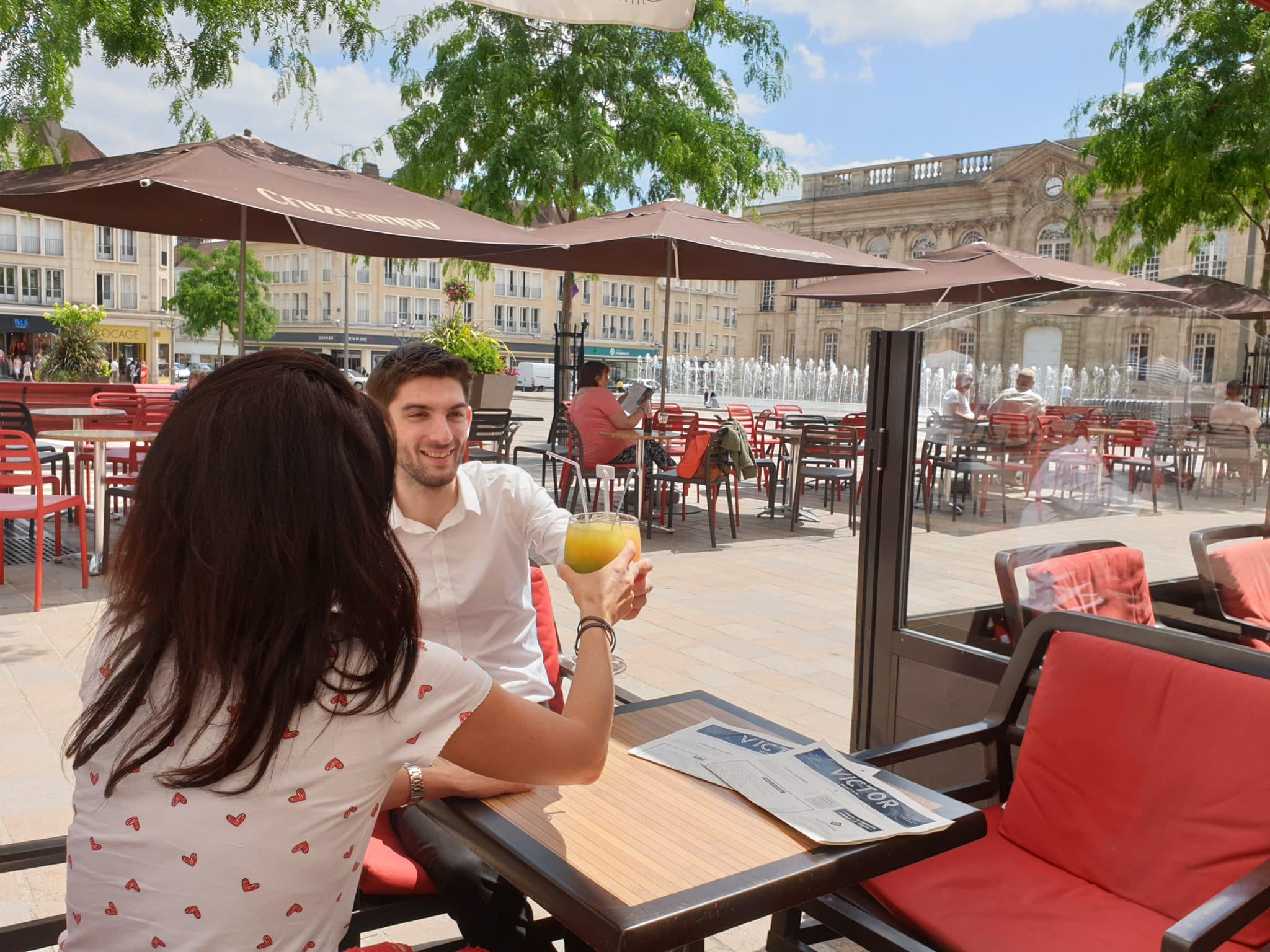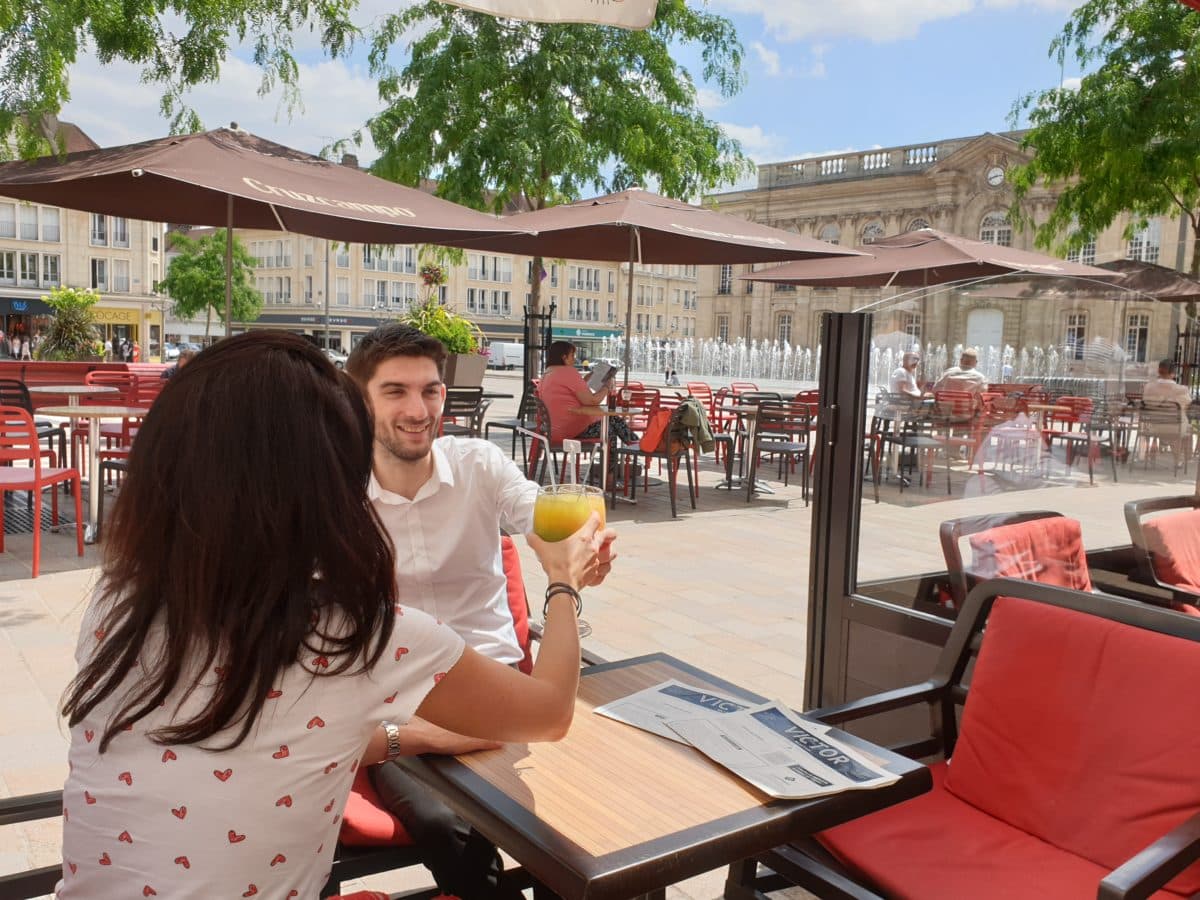 Wandering around the parks and streets of Beauvais works up a thirst! Come to one of the various bars in the town centre of Beauvais for a refreshing drink. Brasserie Victor, Au Bureau and Le Kiosque are great places to go for a quick drink!
A souvenir to take back home with you?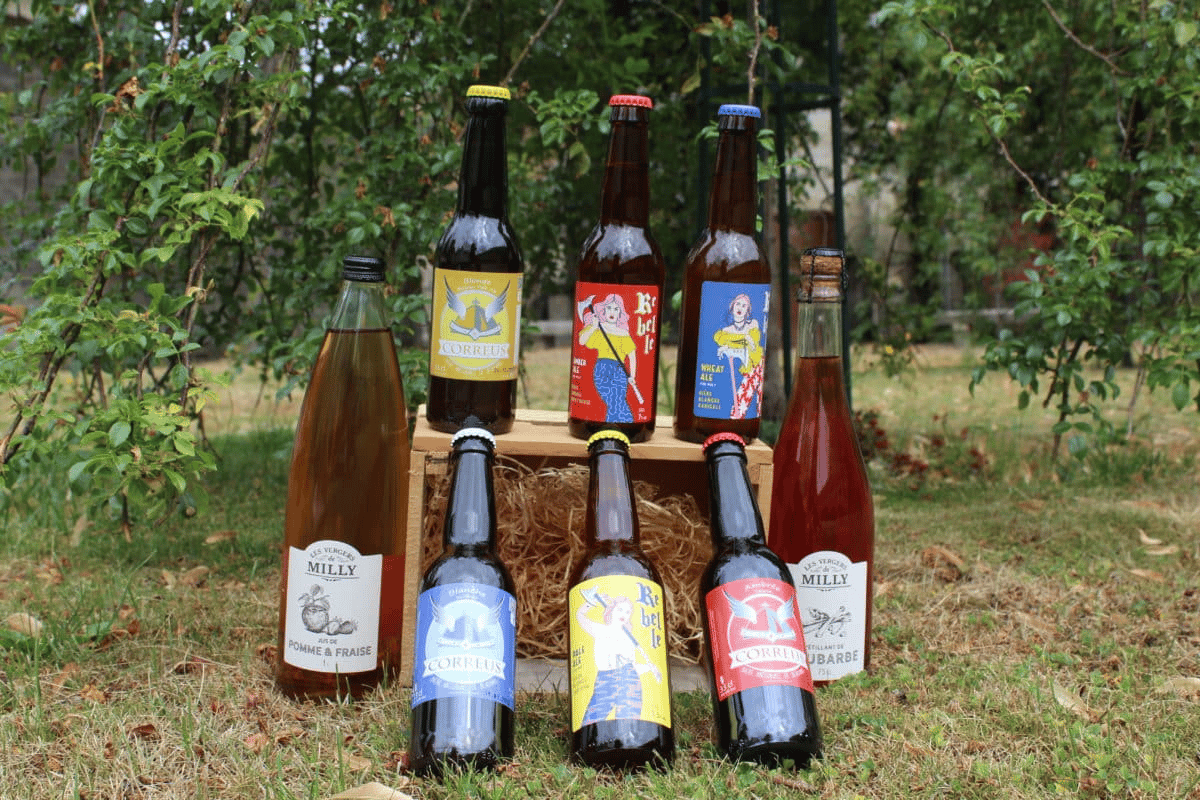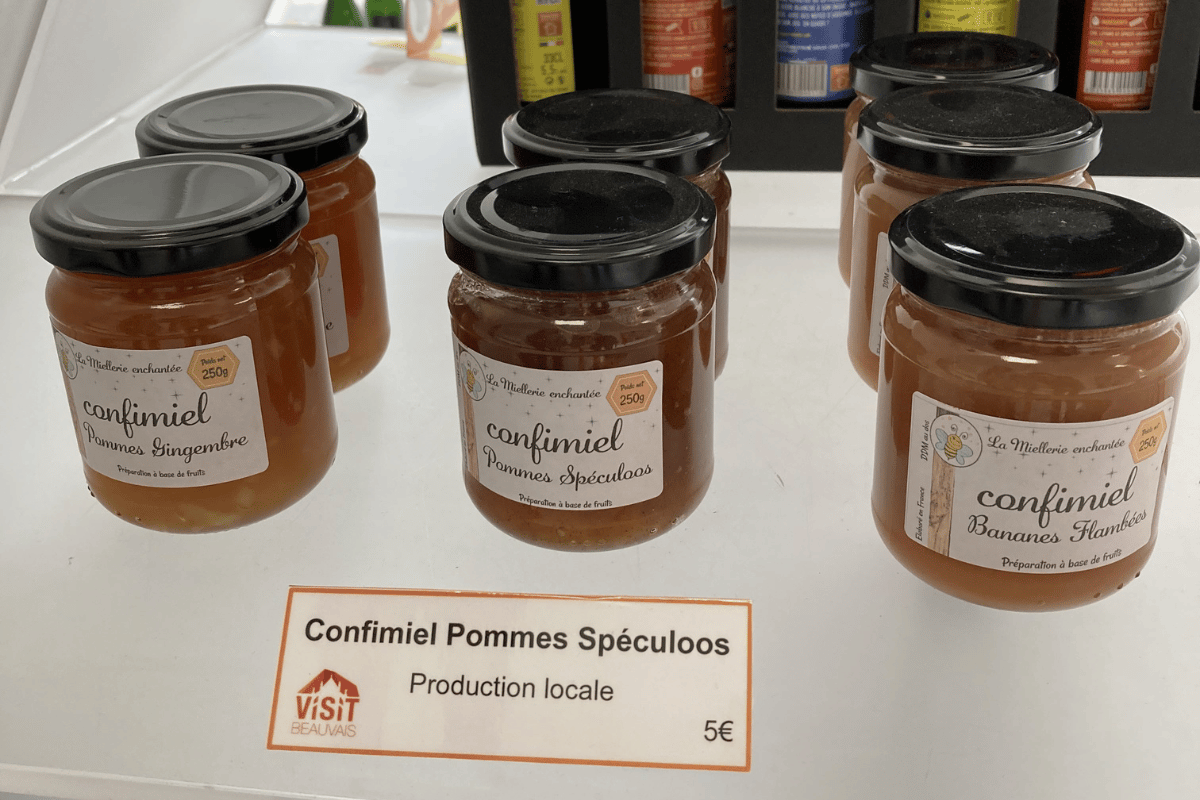 If you would like to discover the local beverages and take a souvenir back home for your friends or family, then go to the Tourist Office's La P'tite Boutique du Coin where you'll find plenty of local products including the beer of the Bellovaci from the Brasserie Correus, to enjoy chilled…! If you're not a fan of beer, there's a sparkling drink that you'll love: the light and fruity cider from the Milly-sur-Thérain brewery. There's something for everyone here!
There are also other local products we recommend such as the different varieties of honey from the Miellerie Enchantée or the caramels from Mon Pari Gourmand, yummy, we're already drooling…