The daily grind can sometimes be tiring and stressful, which is why it's important to take some time out and treat yourselves to some pampering. On the programme: regeneration for the body and mind! How about treating yourselves to a relaxing massage treatment? Let the talented hands of the beauty therapists whisk you away.
Come to No Stress for a unique wellness experience.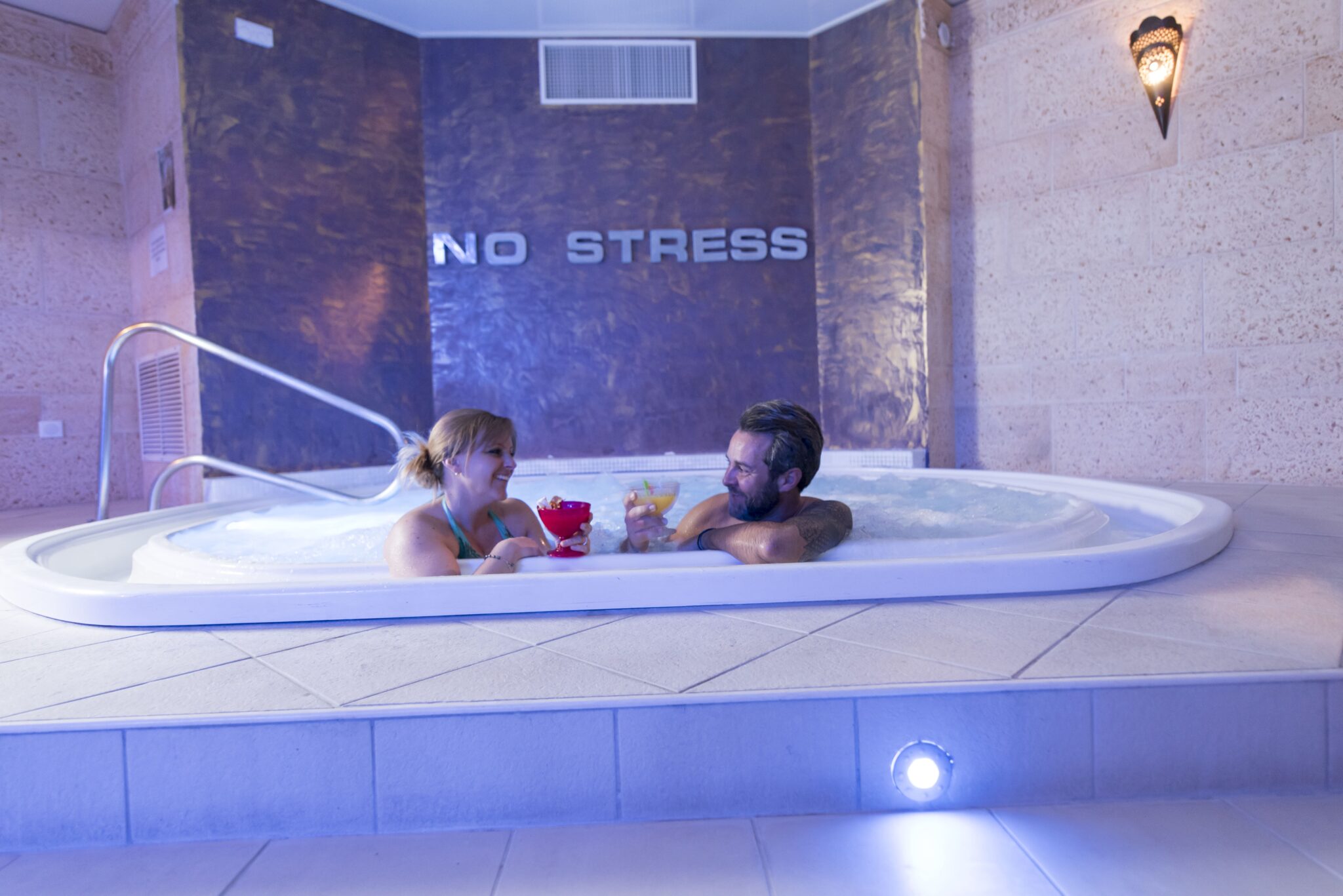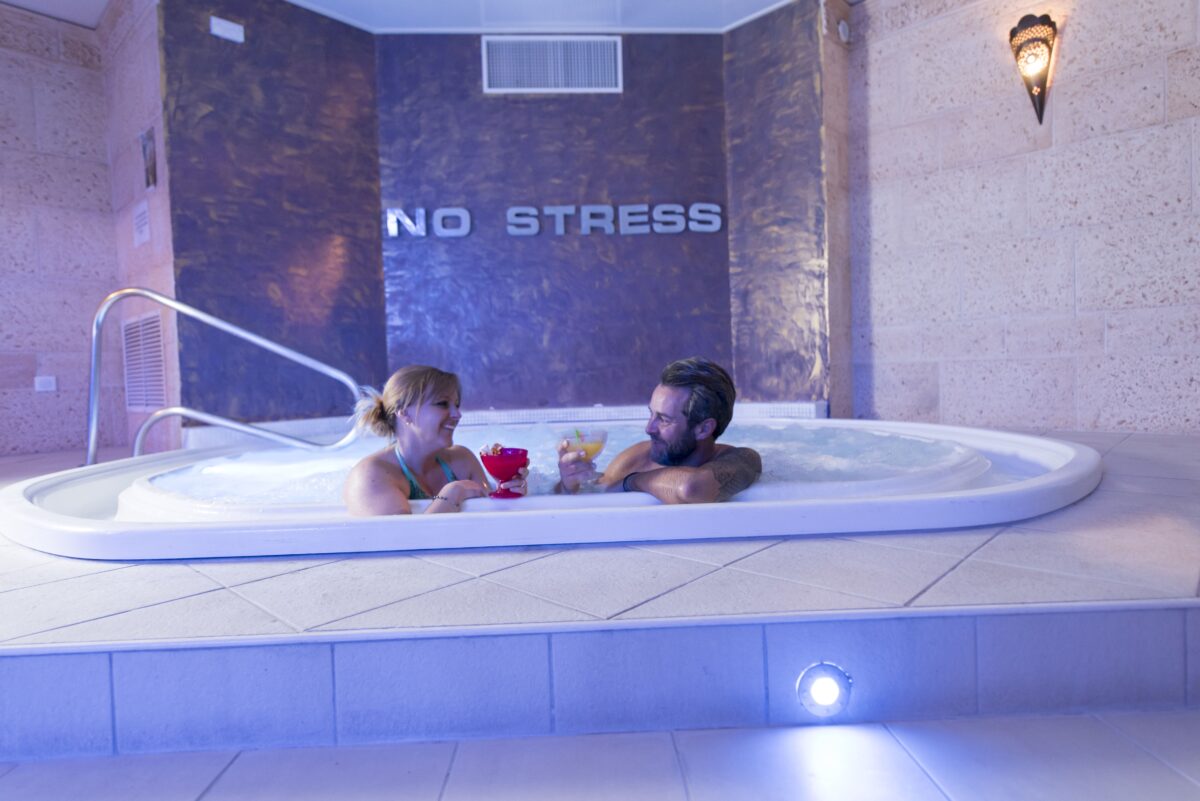 You would never guess that such an establishment would be hidden down the narrow Rue des Filatures, just behind the HYPER U shopping centre in Beauvais… and we can tell you that 'NO STRESS' is most definitely worthy of its name. I had only just ventured inside that I already felt relaxed: the scents from the spa and the beauty products, the dimmed lighting, the warm welcome from the beauty therapists… all the right ingredients for the ultimate relaxation.

Aurélie Huqueleux, Wellness advisor
"I was shown to the changing rooms and given a lovely white robe and little slippers. What a treat! I put them on and then waited impatiently to see what was coming next. I decided to opt for the wellness area called 'Espace sensoriel Feu', an hour for €26, so why not? What was next?
I was able to try out the Japanese sauna (I prefer dry heat, rather than the humid heat from the steam room) which is great for relaxation and helps improve sleep quality, I was so relaxed afterwards! Besides the invigorating effect on the skin and relaxing benefit for the mind, the infrared sauna strengthens the immune system and helps the body get rid of toxins such as heavy metals and alcohol. There are so many good reasons to use this machine!
Then I lay down on a heated massage table, with soothing music playing in the background and dimmed lighting, what an amazing feeling! Finally, I tried the infrared shiatsu foot massage device. It's a bit strange at first but very relaxing once you get used to it! This one-hour session put my whole body into a state of complete and utter relaxation.
I didn't want this experience to end, so I stayed a while longer and enjoyed a hot drink in the little lounge area.
Overall impression of my experience at NO STRESS: one thing is certain, I will be back to try out the other treatments because 1 hour is definitely not enough."
Aurélie, Beauvais & Beauvaisis Tourist Office
Are you looking for a romantic getaway in Beauvaisis?
Come and treat yourselves to a magical break at one of our 'Wellness' guesthouses. Close your eyes, start to relax, let go and let your hosts take care of you. We guarantee this will be a weekend of pure and utter pleasure.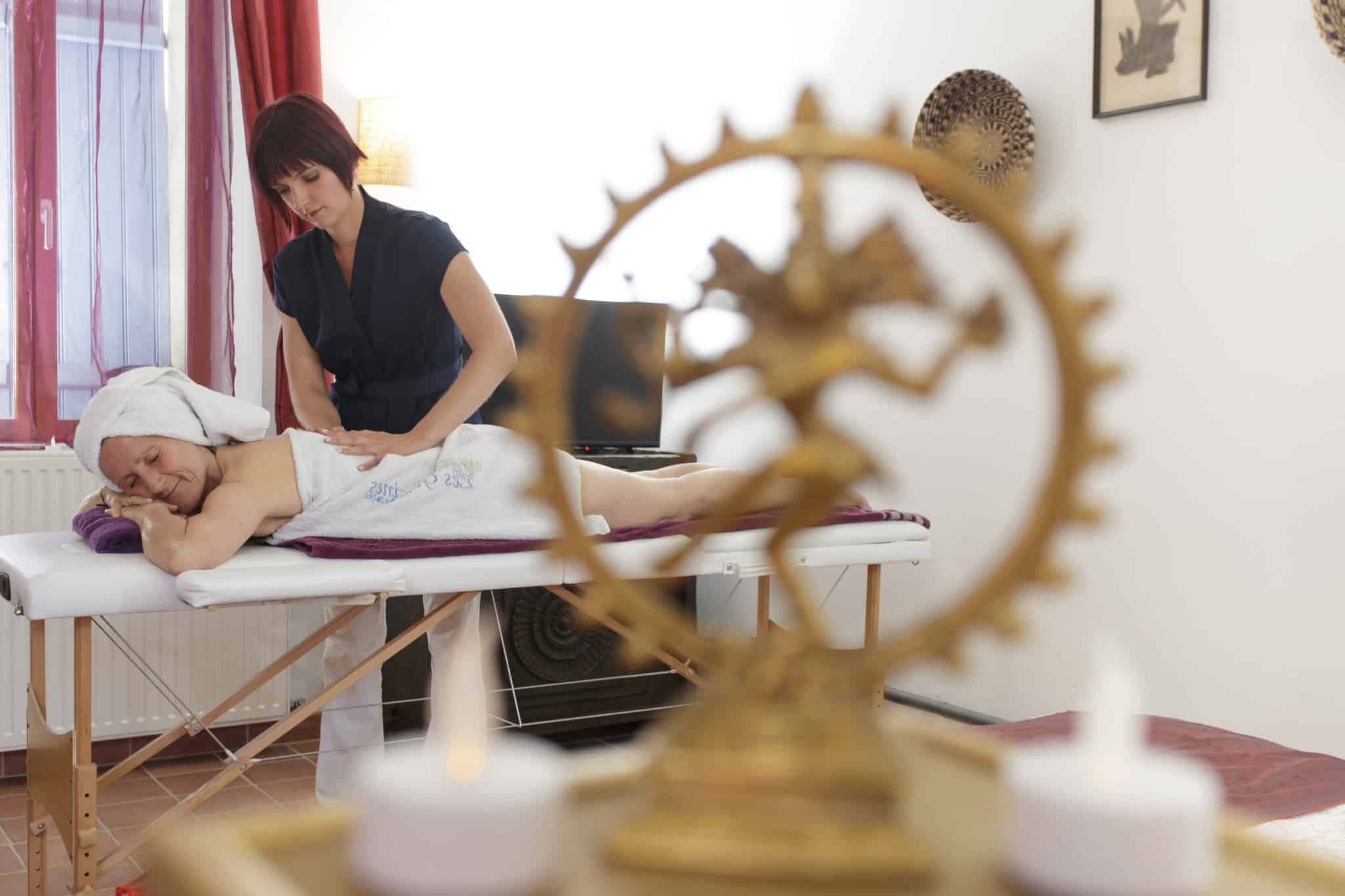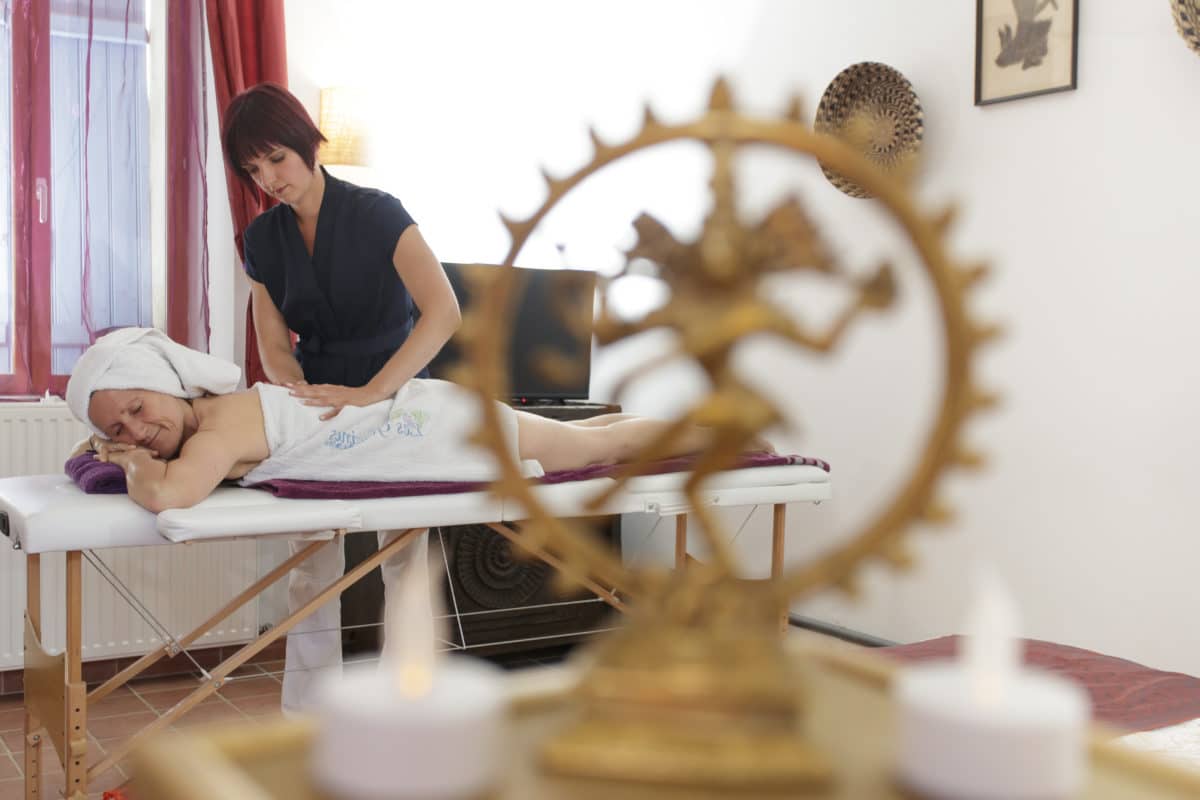 LES GLYCINES DE SAINT-SULPICE
A pretty guesthouse set in 4,500 m2 of grounds: as soon as you've stepped foot inside the property, past the majestic wisteria around the entrance gate, the apple trees, plum trees and acacias dotted around the property, you're guaranteed a complete change of scenery at this completely renovated farmhouse! They offer weekend breaks on the theme of wellness here. Come and discover their most recent suite: PONDICHERY. This is an invitation to explore India with ayurveda, and the team has thought of everything to take your senses on a journey.
CHÂTEAU D'AUTEUIL
A magnificent Louis XIII-style château with 5 guestrooms that are decorated with authenticity and elegance. Experience château life for your weekend away: magnificent, spacious suites, king-size bed, superb wooden flooring, shower and steam room, and the icing on the cake is the moment of complete relaxation with Ku Mari, the talented masseuse who uses organic essential oils. You're in for a treat!
AU2
An enchanted garden, incredible landscaped grounds, wonderful, themed decoration in the 3 magnificent suites and shower rooms! The hosts, William and Sebastien, invite you to experience a complete change of scenery at their guesthouse. Come and climb the 'Himalayas', in the former forge transformed into a little wellness bubble with blue glitter on the walls, a hot tub heated to 37°, wood burner, etc.
The 3 good reasons to take some time out for yourselves
To fall in love all over again: a weekend away together in a romantic setting will bring you closer, reviving feelings and connections. It's magical!
It's good for your health: a massage treatment helps you get the restful sleep your body needs because the nervous system is relaxed. This helps with stress management and you'll sleep better. It's also beneficial for the heart because it helps reduce blood pressure and slows down the heart rate.
It clears the mind: when we take time out for ourselves, we don't think of anything else. We are focused on feeling good and disconnecting from the daily grind. You'll feel at peace.