Beauvais is in the French department of Oise, in the Hauts de France region, and the train station has daily services to and from 3 key destinations: Paris, the city of lights (Gare du Nord), the seaside town of Tréport Mers-les-Bains and the town of Creil with a fascinating industrial past.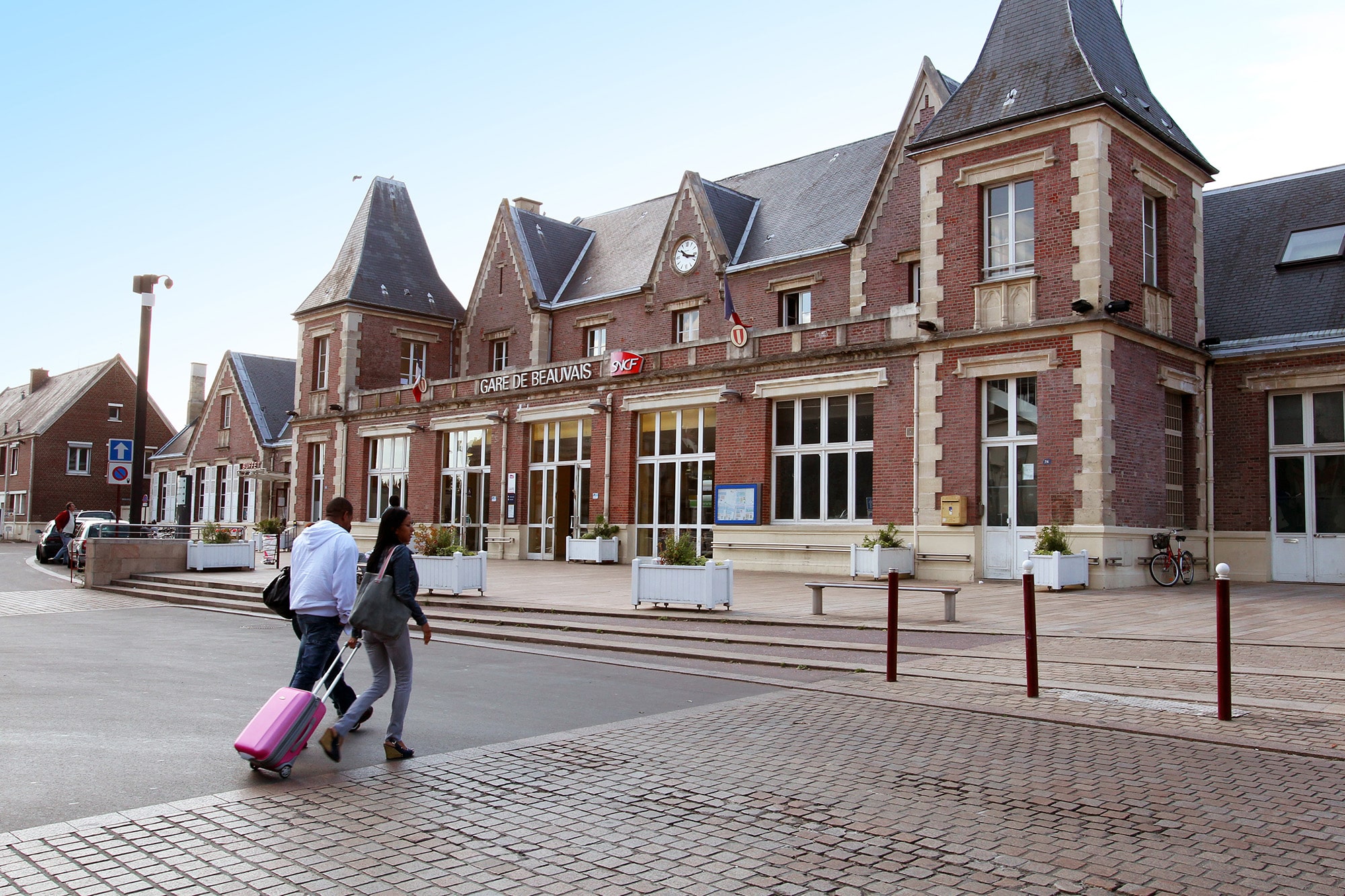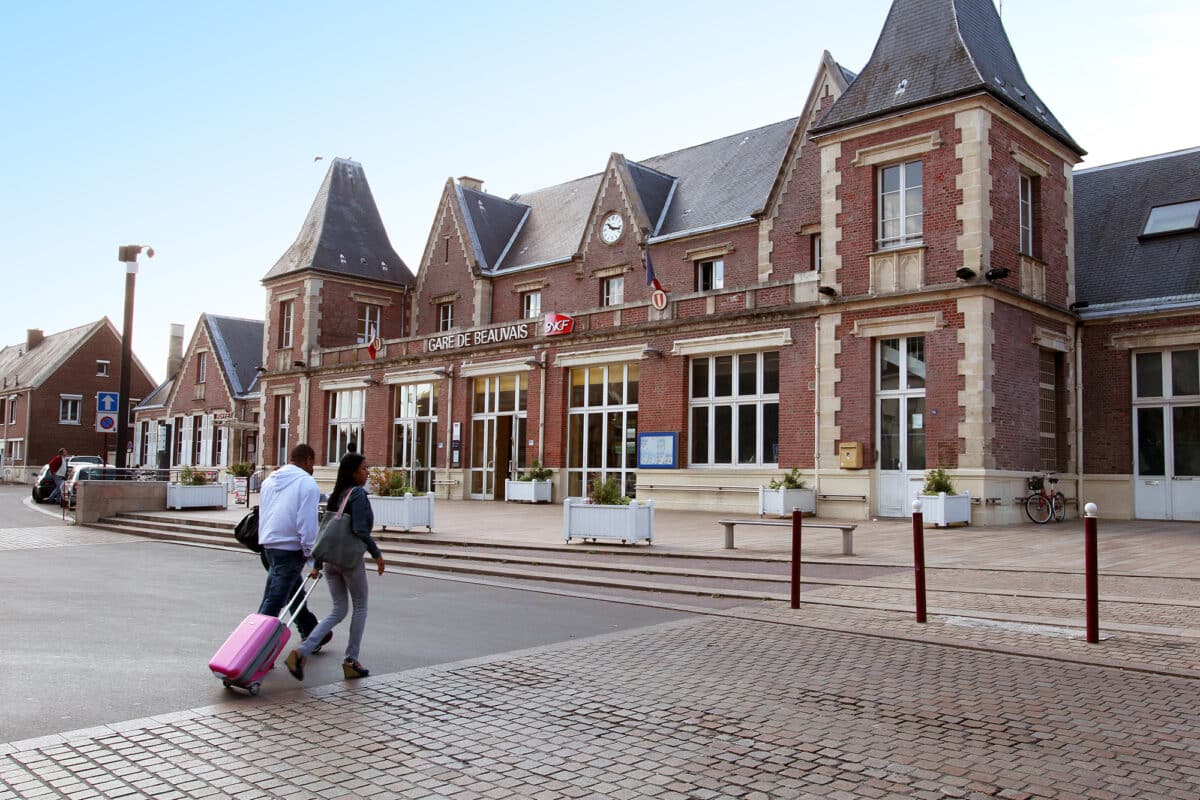 Route C17: Paris Gare du Nord – Beauvais
If you have planned to get to the airport by train, make sure you leave plenty of time on the way there and on the way back, to explore the Beauvais & Beauvaisis destination. You'll be surprised at just how much there is to see here, and you'll want to take your time exploring this superb destination.
You'll come across some fascinating heritage sites such as the Place Jeanne Hachette, the Musée de l'Oise, former residence of the bishops of Beauvais, the Maladrerie Saint-Lazare and its religious hospital building and the ultimate symbol of the town: the Cathedral of St. Peter!
Number of trains per day: 12
First train: 07:34
Last train: 22:01
Journey time: 1 hour 20 (the fastest route)
---
Route P30: Beauvais – Le Tréport Mers Les Bains
A direct train to the little villages of Tréport and Mers-les-Bains. On the train, use your guide to plan your weekend in and around the seaside resorts of Picardie. Go up to the top of the Côte d'Albâtre cliffs, admire the Belle-Époque villas in Mers-les-Bains, or go for a leisurely stroll at Tréport fishing port. You can reach the seaside in just 1 hour 40 min from Beauvais by train.
Number of trains per day: 3
First train: 09:35
Last train: 18:35
Journey time: 3 hours (the fastest route)
---
Route P32: Creil – Beauvais
If you come and visit the Creil Sud Oise destination, you can learn all about the fascinating industrial past and the traditional expertise that this region is so well-known for: Clouterie Rivière, the Maison de la Faïence and the Maison de la Pierre. Thanks to the Creil – Beauvais route you can find out more about the traditional know-how of both Picardie and Beauvais: such as the tapestries from the Manufacture Nationale de Beauvais, ceramics from the Gréber family and Ponchon faience.
Number of trains per day: 7
First train: 08:30
Last train: 21:05
Journey time: 1 hour 30 (the fastest route)
---
A good deal: In the summer you can travel at attractive prices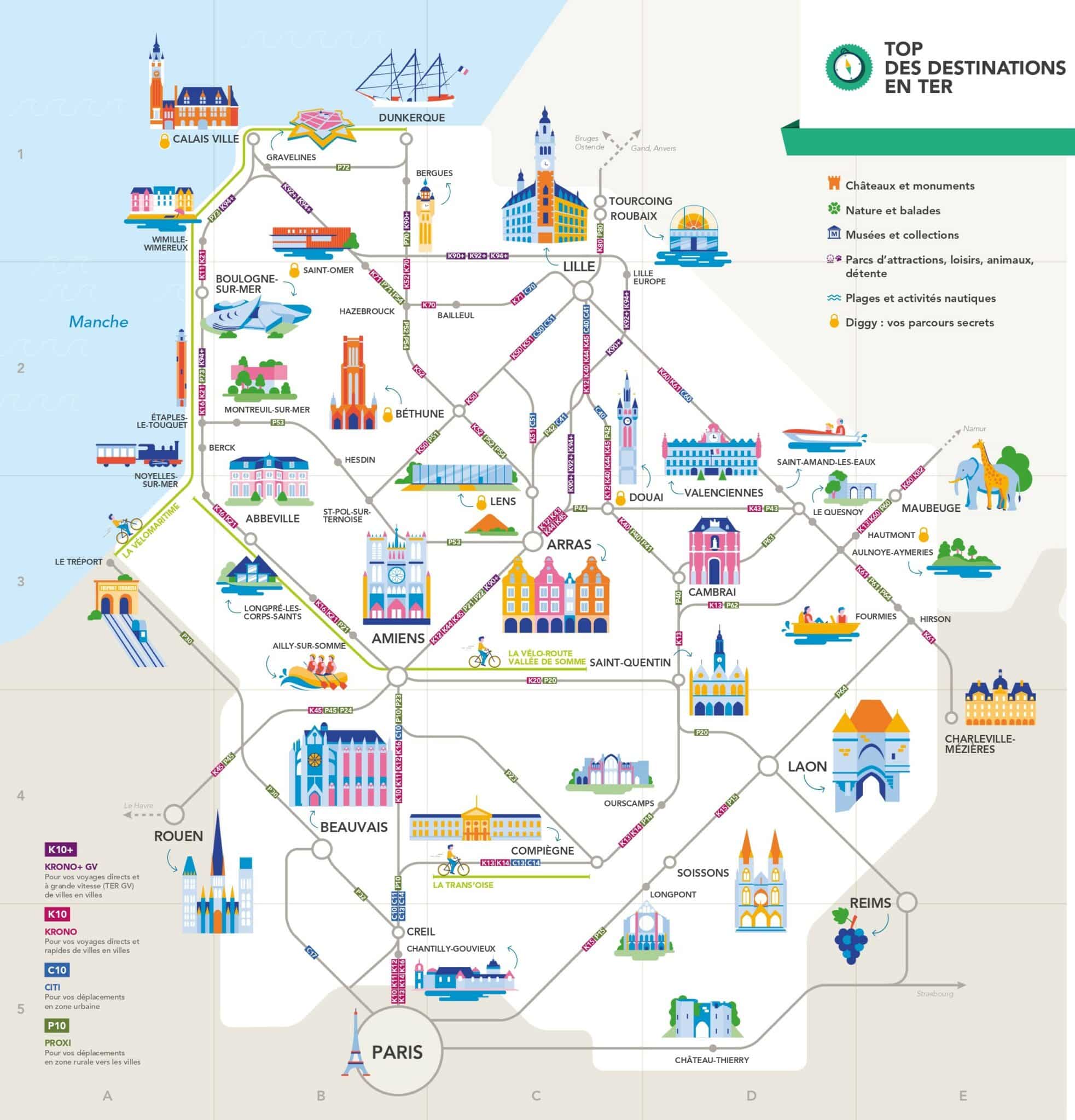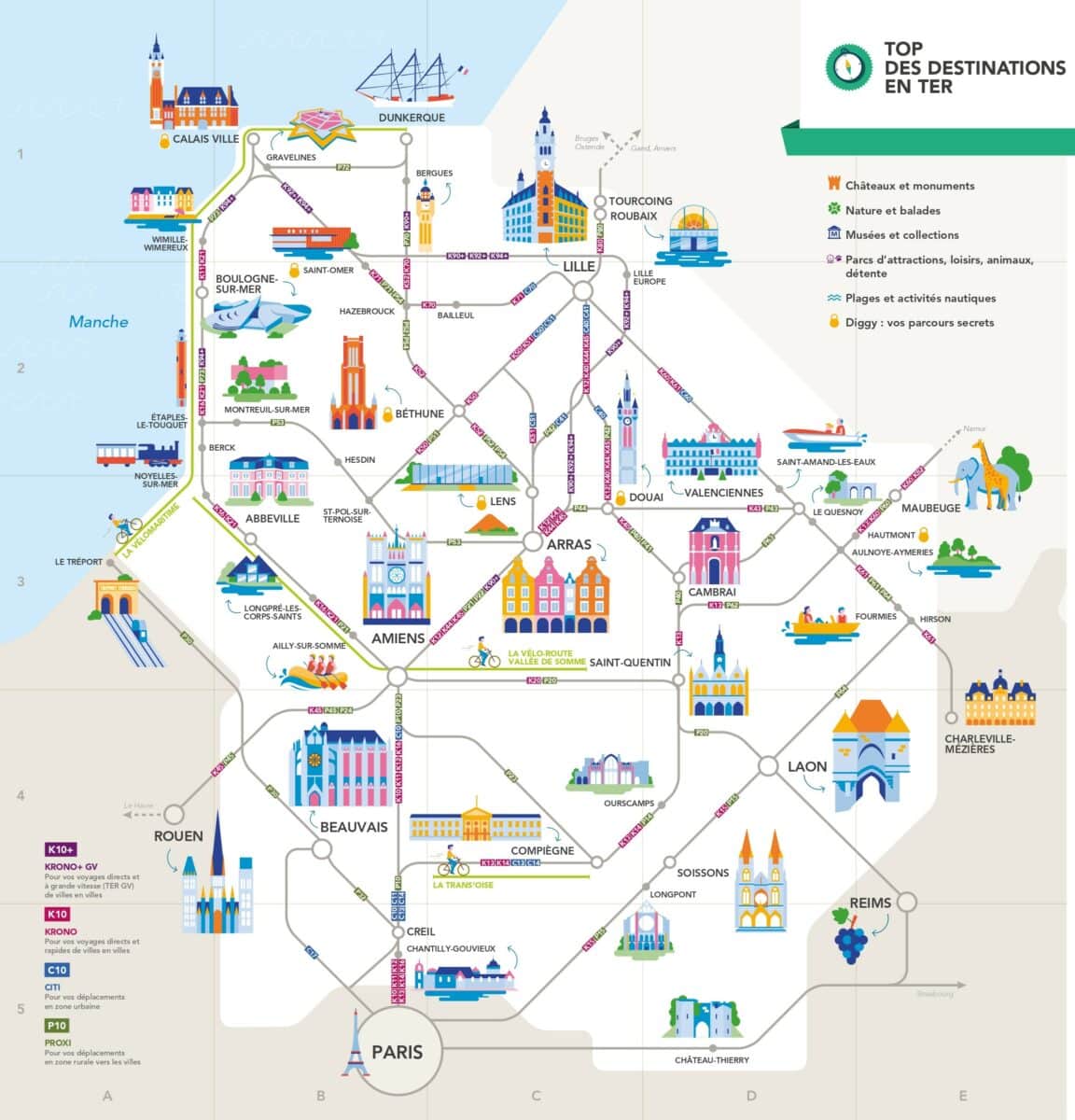 Tickets start at just €1 for a single, so come and explore the TER Hauts-de-France network and travel all over the region thanks to the SNCF Globe Trotter.