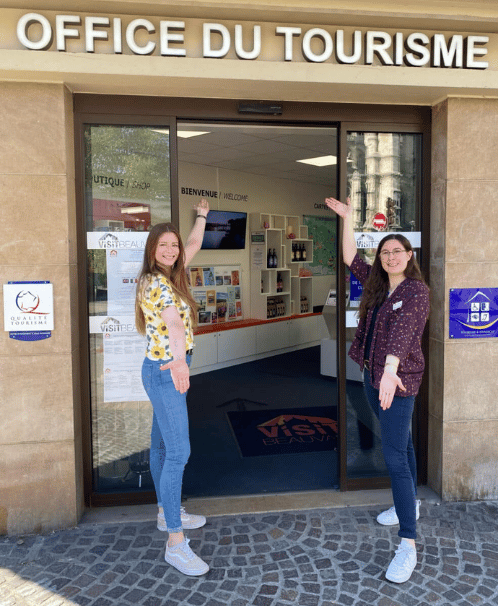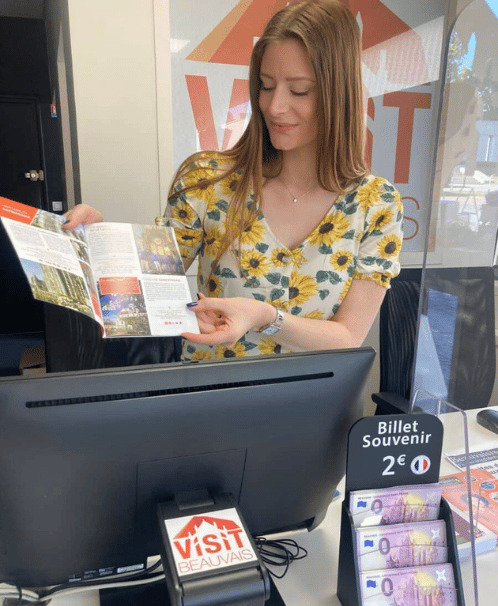 1 – Personalised recommendations
We will always strive to find out as much as possible about you and your needs, so that we can give you advice that is perfectly in line with your expectations.
2 – A warm welcome
It's our job to provide you with the best possible service and guide you in your decisions by checking information about accommodation, opening hours for places to visit, providing details about events in Beauvais and the surrounding area, etc. We are here to assist you.
3 – Our recommendations
Julie will tell you about her favourite restaurant for a romantic meal for two, and Lorraine will give you all the information you need about the best bike rides in the area. Our staff will share all their own personal recommendations with you!
4 – Our local products
We work with small-scale producers and local craftspeople. Treat yourselves and take a little souvenir from our shop back home with you.
5 – Your well-being is our priority
We are open all year round. Julie, Lorraine and Melyna will give you a warm welcome in friendly and inviting atmosphere.