Ring the bell, push open the big door and come inside through the porch to discover a romantic, magical, wonderful world. William and Sébastien will give you a warm welcome to their guesthouse, AU2, just 15 km from Beauvais and they invite you to come and experience a dreamy, enchanted weekend.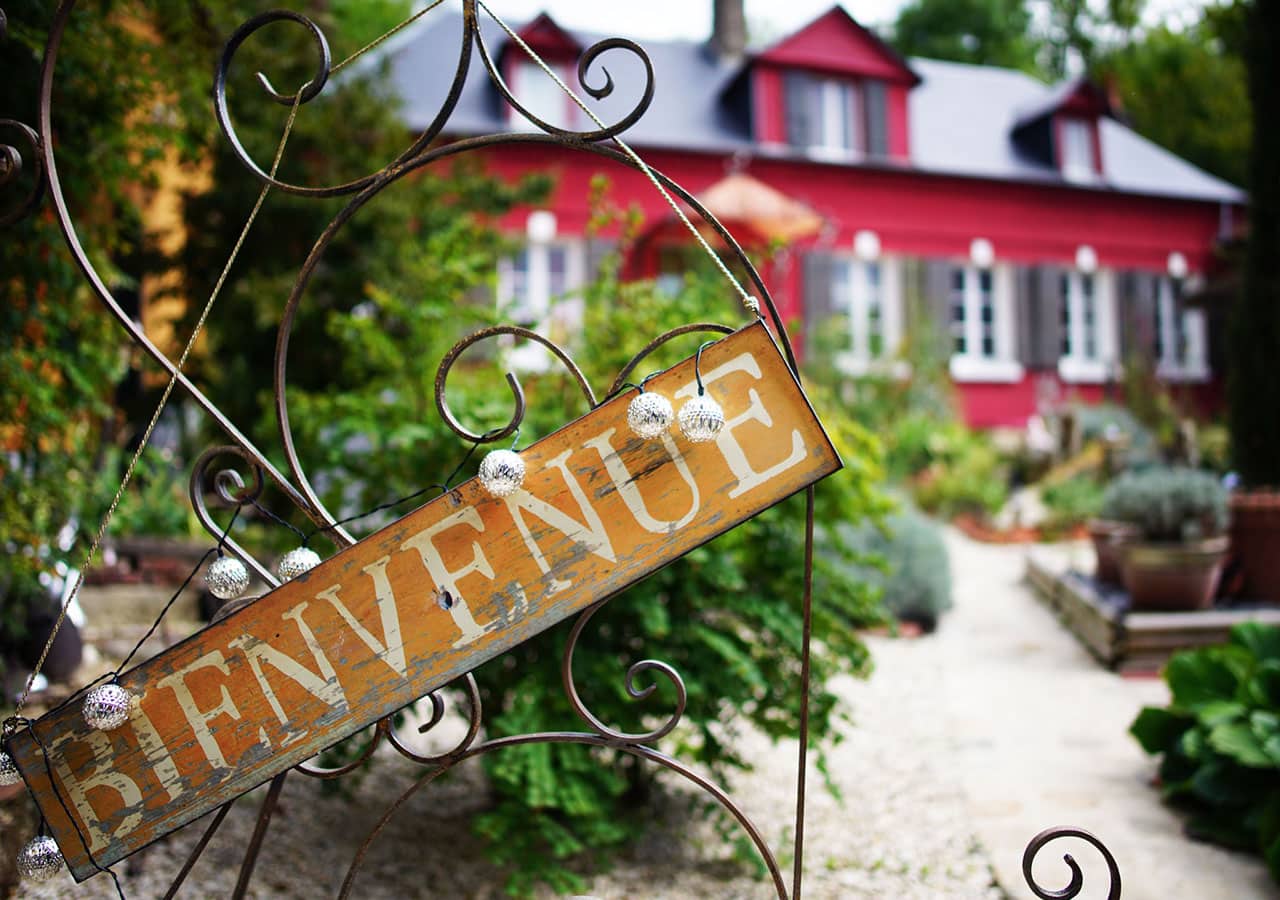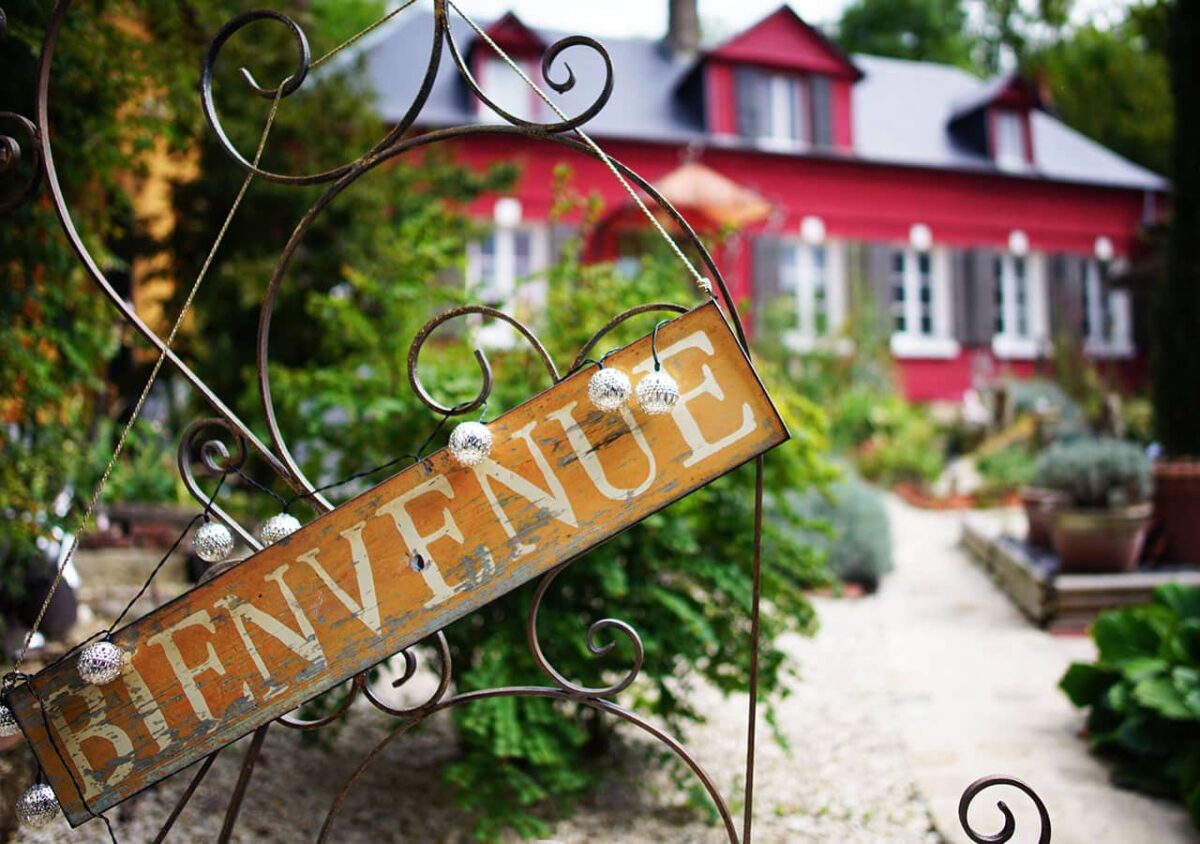 Do you fancy a getaway, for some quality time with your other half? You've made the right choice coming to stay at 'Au2'. Just open the door using the glittery latch and push open the crimson 'porte cochère' door… to venture inside this magical world! William will guide you through the garden to your suite, along a pathway lit up with hurricane lamps. You'll be staying in a huge, spectacular suite, decorated on a specific theme. The 'Première Loge' suite is right at the top of an old-fashioned spiral staircase. There are roses around the pillars and across the walls, a wall painting of clouds and bronze angels who watch over you as your sleep. We can imagine this room being perfect for a travelling artist, with the bed set centre stage! You could also opt for the 'Légendes' suite or the 'Voltige' suite with high cathedral ceiling and circus trapeze artists performing up above the king-size bed! Each suite has it's own shower room, rather than a bathroom, comfortable armchairs, and folding screens, you won't want to leave the room 🙂
And for some much-needed pampering, there's nothing better than a Jacuzzi, accessible via a (another) magical little footpath. Water heated to 37°, just for the two of you, and a glass to toast to your quality time together.  You'll feel so relaxed by the evening, when it's time to come to the table d'hôtes service run by your wonderful hosts, William and Sébastien, and experience a taste of their joyful world. The meal is served in the veranda or out on the terrace. Unless you prefer to stay in your cosy suite and have your meal delivered to you… We will bring your romantic meal to you, along with candles, champagne and glitter. You can't get more chic than that! The next day, other surprises await you in the garden, which is a real haven of peace. Get comfortable on the giant cushions under the trees, enjoy an afternoon nap in the hammock or sunbathe on the sandy beach (yes, that's right!).
Do you fancy exploring the surrounding area? Gerberoy has been listed as one of France's 'most beautiful villages'. And Beauvais is a great place to go on a shopping spree with your other half, stopping off to taste the delicious homemade pastries at 'Jeanne Hachette', before going to admire the cathedral with the highest Gothic-style choir in the world. This weekend will be magical, from beginning to end!
As a family, come and experience past and present Halloween and Christmas celebrations: from 1 October to 5 January, the Au2 bed & breakfast organises their 'Apéros Doudoune'… Every evening at 7pm, superb, magical entertainment is organised for guests, on the theme of Halloween and Christmas. This breathtaking sound and light show is a combination of actors, puppets, special effects, fireworks, traditional singing and legendary characters. The whole family will be amazed by this immersive, striking and unforgettable show!
From €249 for an overnight stay for 2
The price includes:
1 night for 2 people in one of the 'Au2' suites
Breakfast for 2 people
Private access to the Jacuzzi for 1 hour (choose a time slot), including a drink in the Jacuzzi
Table d'hôtes meal for 2 people (hearty meal made from local products)
The price does not include:
Transport
Personal spending
Extras that are not detailed on the programme
The extra fee for an individual room