You'll feel like royalty staying at the Château d'Auteuil in a suite with whirlpool, chromotherapy and shower/steam room, and a range of massages to choose from if you so wish! You'll enjoy the wonderful hospitality from Mr and Mrs De la Pintière, who will welcome you with open arms and are always delighted to share the beauty of their château with their guests.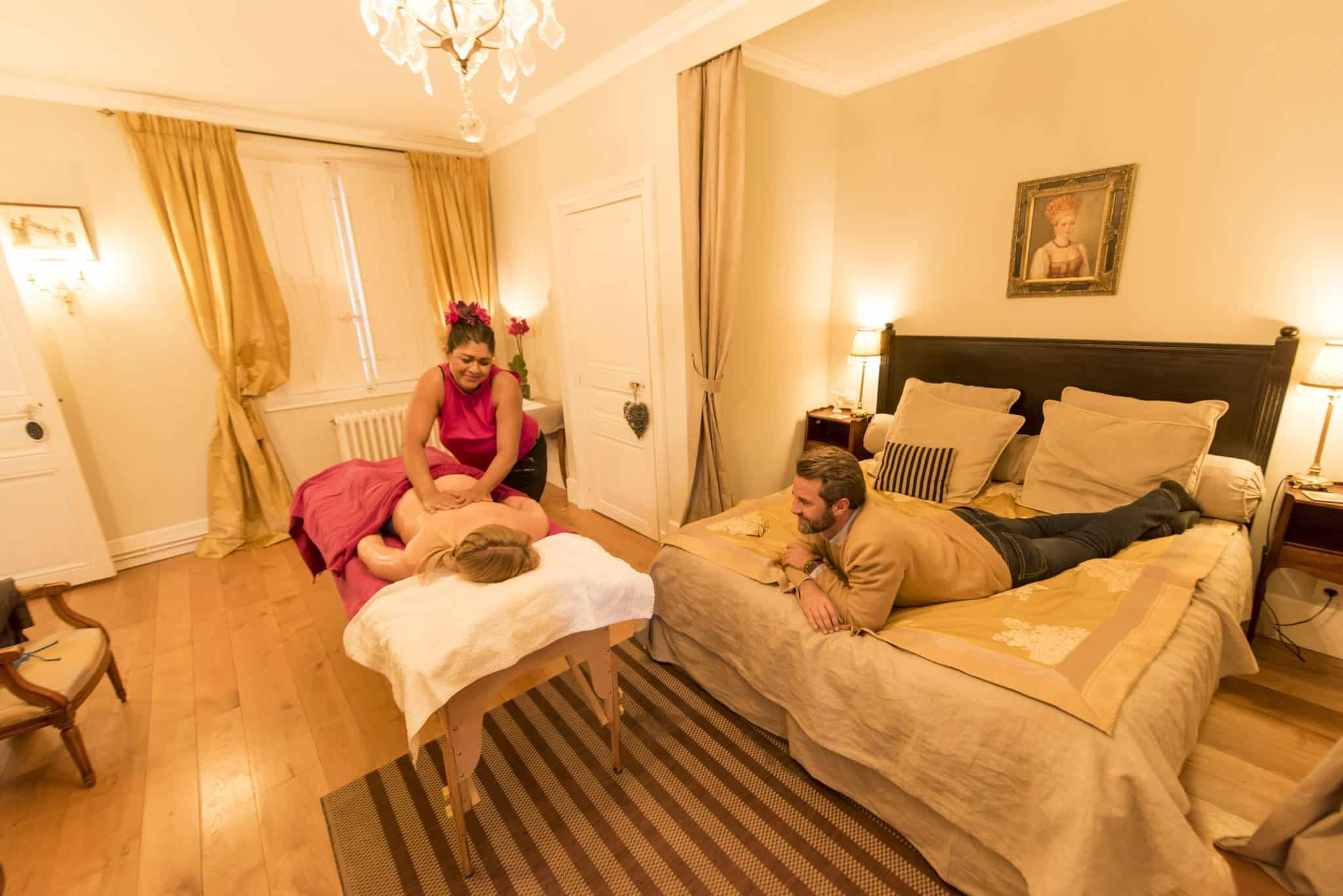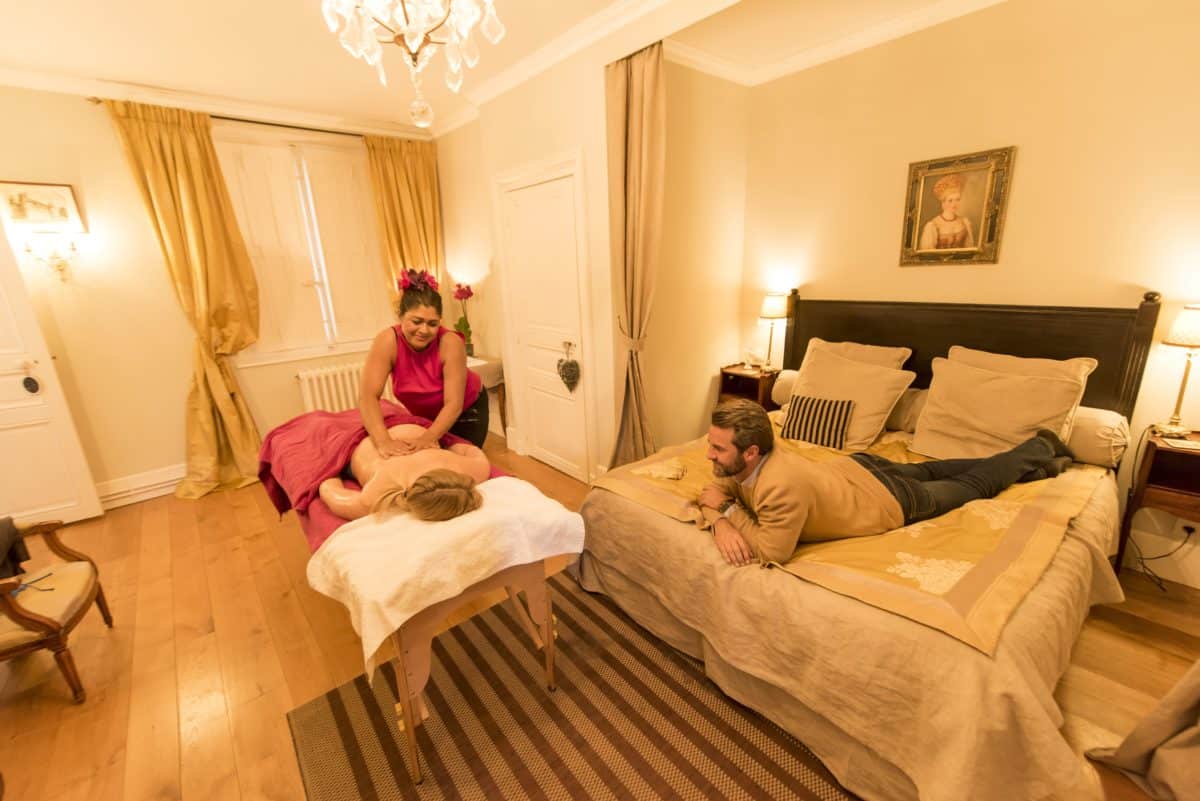 Berneuil-en-Bray in Oise. The Château d'Auteuil seems huge set in the middle of beautifully designed, 3-hectare grounds, with a long alley lined with trees leading up to it! Leave the daily routine behind you and come and experience the unique atmosphere of this château that has stood the test of time. Inside, your suite awaits you: 50m2, high ceilings, the bathroom of your dreams, with romantic, old-fashioned floor tiles and all the latest in modern technology with a big shower/steam room and whirlpool bath which lights up and plays the music of your choice. Would you like a massage? The château's talented masseuse, Kumari, will take good care of you.
Beyond the grounds of the château, there are plenty of other places to explore nearby. Just a few miles away for example is painter André Van Beek's château in Saint-Paul, which resembles Giverny (open until the 31 October). There are ponds with water lilies, wooden rowing boats, a blue bridge and romantic walkways, dozens of flower beds filled with all sorts of asters and dahlias. A walk around this garden is like strolling through an Impressionist painting, filled with different shades, mist and light. It's not surprising that this garden has been added to the list of 'the French people's favourite gardens'! Nearby, you'll also find the picture-perfect village of Gerberoy, classified as one of France's 'most beautiful villages'. Take a stroll hand-in-hand around the narrow streets lined with half-timbered houses and artist workshops, and then enjoy a cup of tea at the 'Jardins du Vidamé'.
And Beauvais isn't far away… in December, look up and wonder at the lights and colours at the cathedral with the highest Gothic-style choir in the world! It's the perfect way to end a magical weekend away.
From €288 for an overnight stay for two
The price includes:
1 night in a suite at the château, with whirlpool bath and a shower/steam room
Breakfast for 2 people
Rose petals on the bed when you arrive
Candlelit dinner for 2 people, served to your room (hot dish – green salad and cheese – dessert) + 1 bottle of wine for 2 people
The price does not include:
Transport
Personal spending
Extras that are not detailed on the programme
The extra fee for an individual room