Up into the treetops and beyond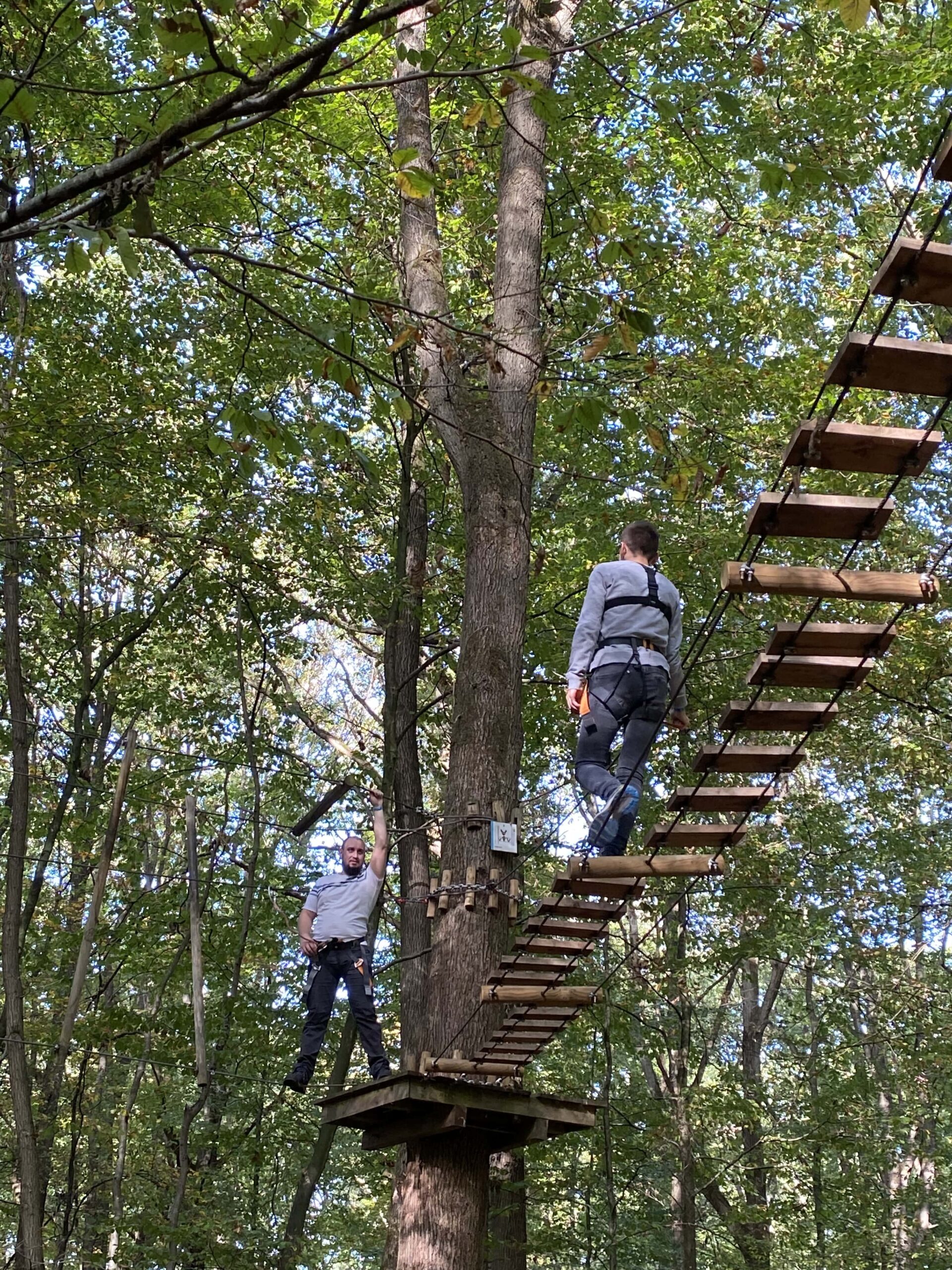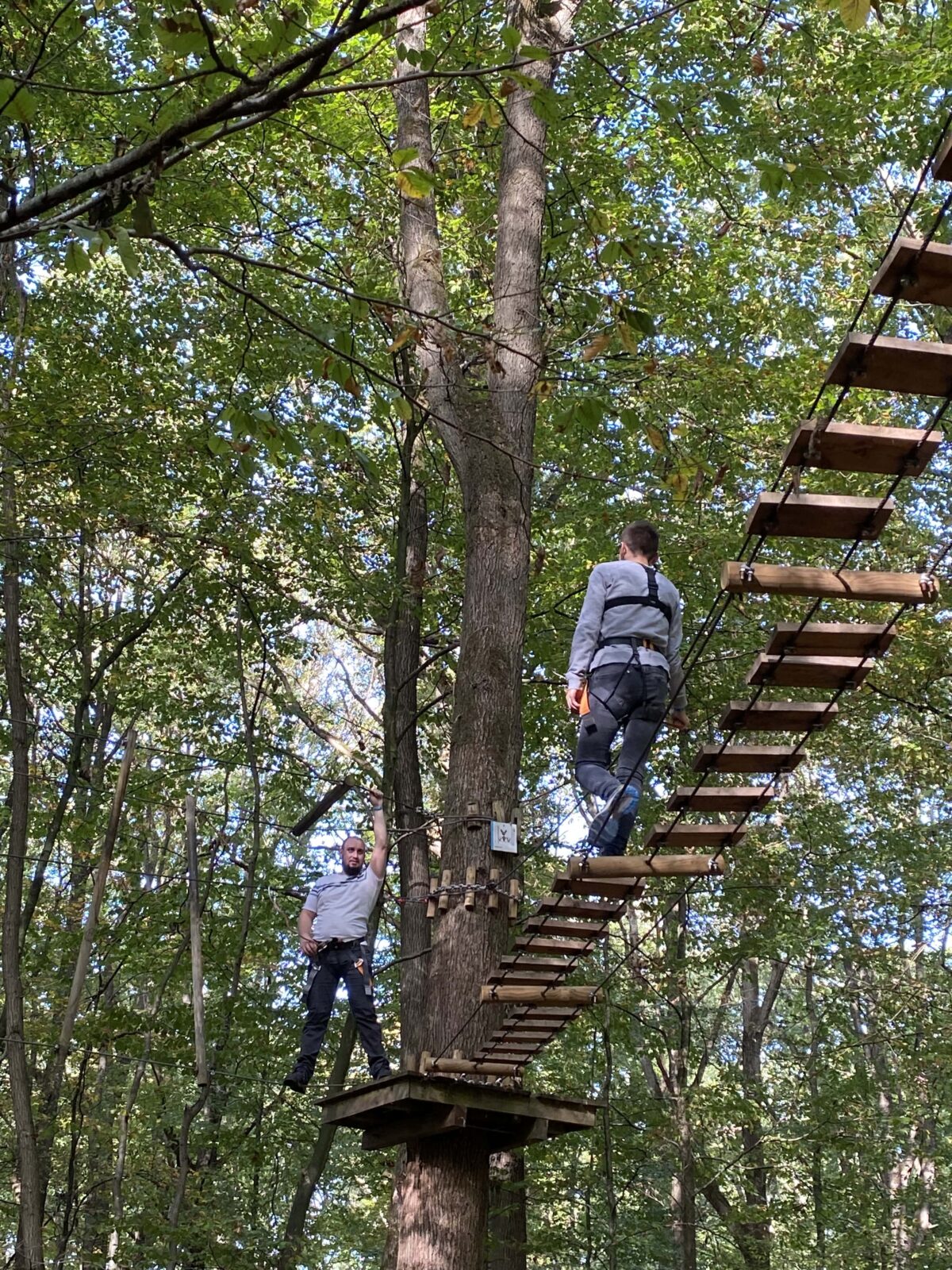 Ah the walks we used to go on through the forest as a child. The wonderful fresh air that parents are so fond of, but what about the children, what do they think about it?
How about adding some excitement to this time spent in the forest? From the car park at the entrance to the Bois Brûlet, you'll start hearing squeals coming from the forest. They are coming from the children and older family members having fun and pushing their limits on the exciting adventure trails. Cariwood is a multi-activity park with something for everyone. In this natural environment, come and show your family, friends or colleagues what you're all about!
This experience is all about excitement and relaxation. You can go head-to-head on solid ground in a paintball activity, orienteering or the investi'game. Or head up into the trees and have some fun on the 12 adventure trails with 150 obstacles and 900 metres of zip wires. We promise that this time, your walk in the forest will be much more exciting.