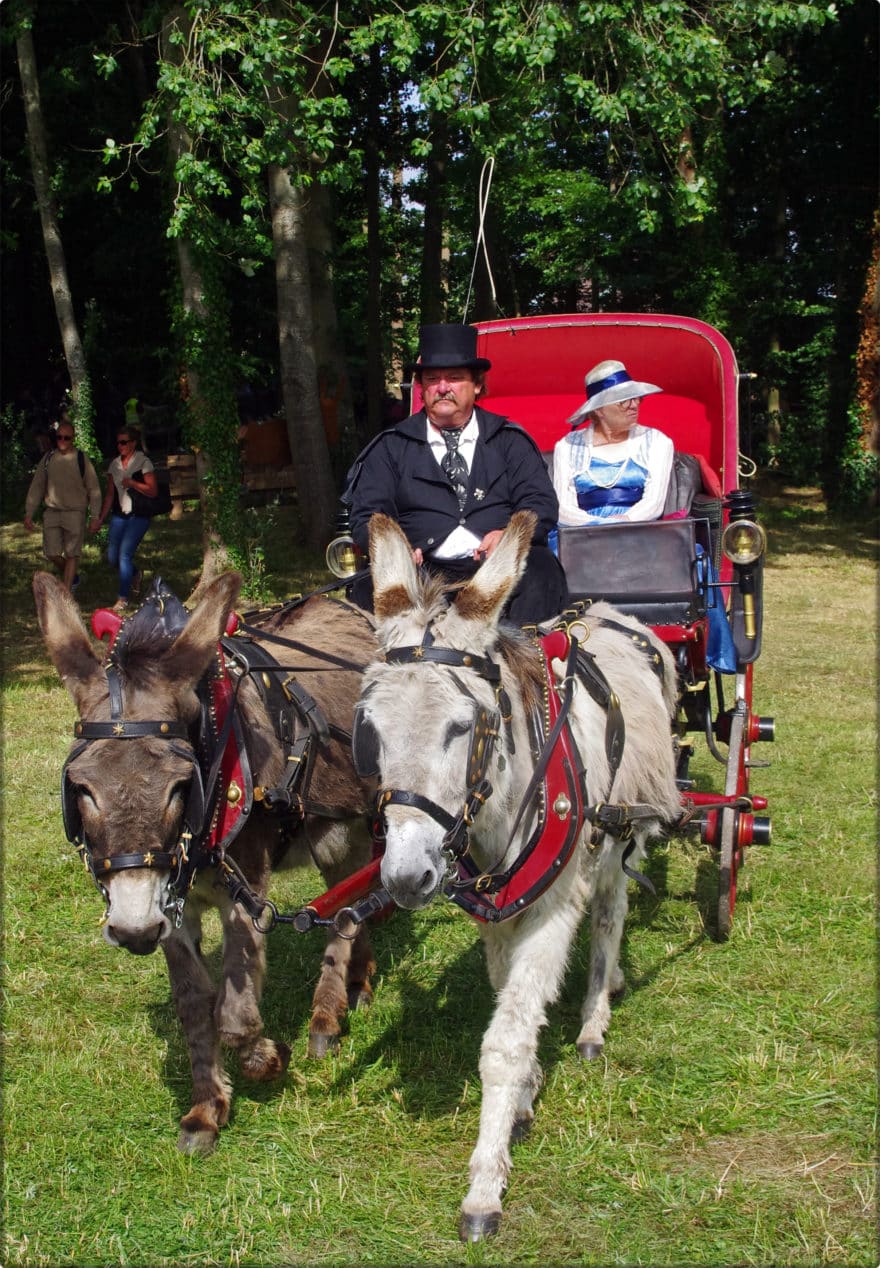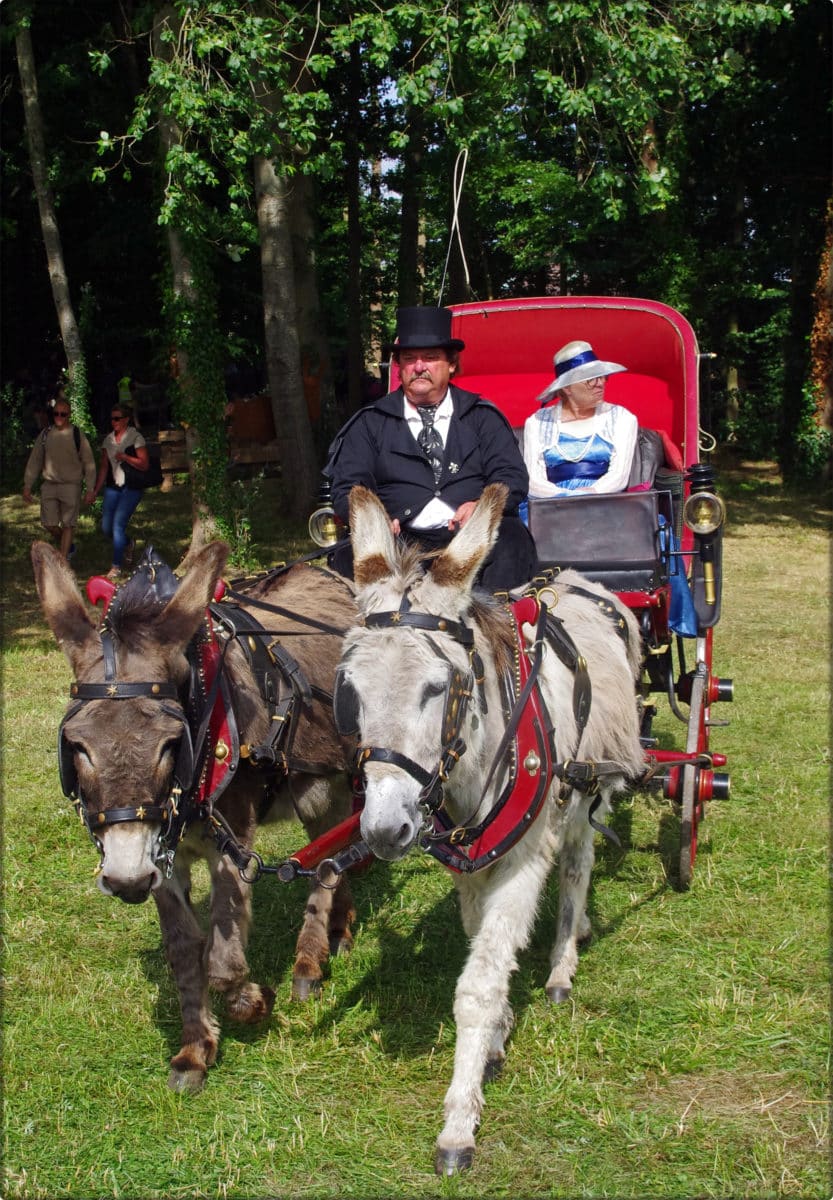 Since 2003, every other year in Les Marais, one of the most recent towns in Picardie, we celebrate donkeys and traditions with a big festive event for both locals and tourists. This is a very popular event that attracts up to 15,000 visitors for every edition. Those who are passionate about donkeys and mules love to come to this event, as well as fans of rural traditions.
The programme of events will whisk visitors back to the last century: you'll be able to explore an old-fashioned village, wander around 130 traditional shops and watch in admiration the craftspeople demonstrating expert know-how that has been passed down through the generations. People of all ages will enjoy watching the talented hands of the lacemaker at work, the accuracy of the stonemason, the creativity of the basketmaker… there will be a wide range of demonstrations on offer.
This is the perfect event for a family day out, as the Fête de l'Ane et des Traditions brings more than 120 donkeys and mules to the village, of 20 different races. Hurry up kids, it's time to watch the parade of donkeys through the village! Then it'll be time for the beauty contest: which one will you be rooting for? The Poitou donkeys are so cute and soft with their beautiful red coat. The little ones will enjoy a donkey ride, either on their backs or pulled along on a carriage. Make sure you try your luck at the traditional 'jeu de l'ânon': guess the weight of the young donkey and you might win a prize.
Can you smell the delicious scent of the traditional bread as you break off a crunchy piece with your hands? Foodies will also be delighted with the gourmet village. Treat yourselves to our products, to enjoy at the event or to take home with you.