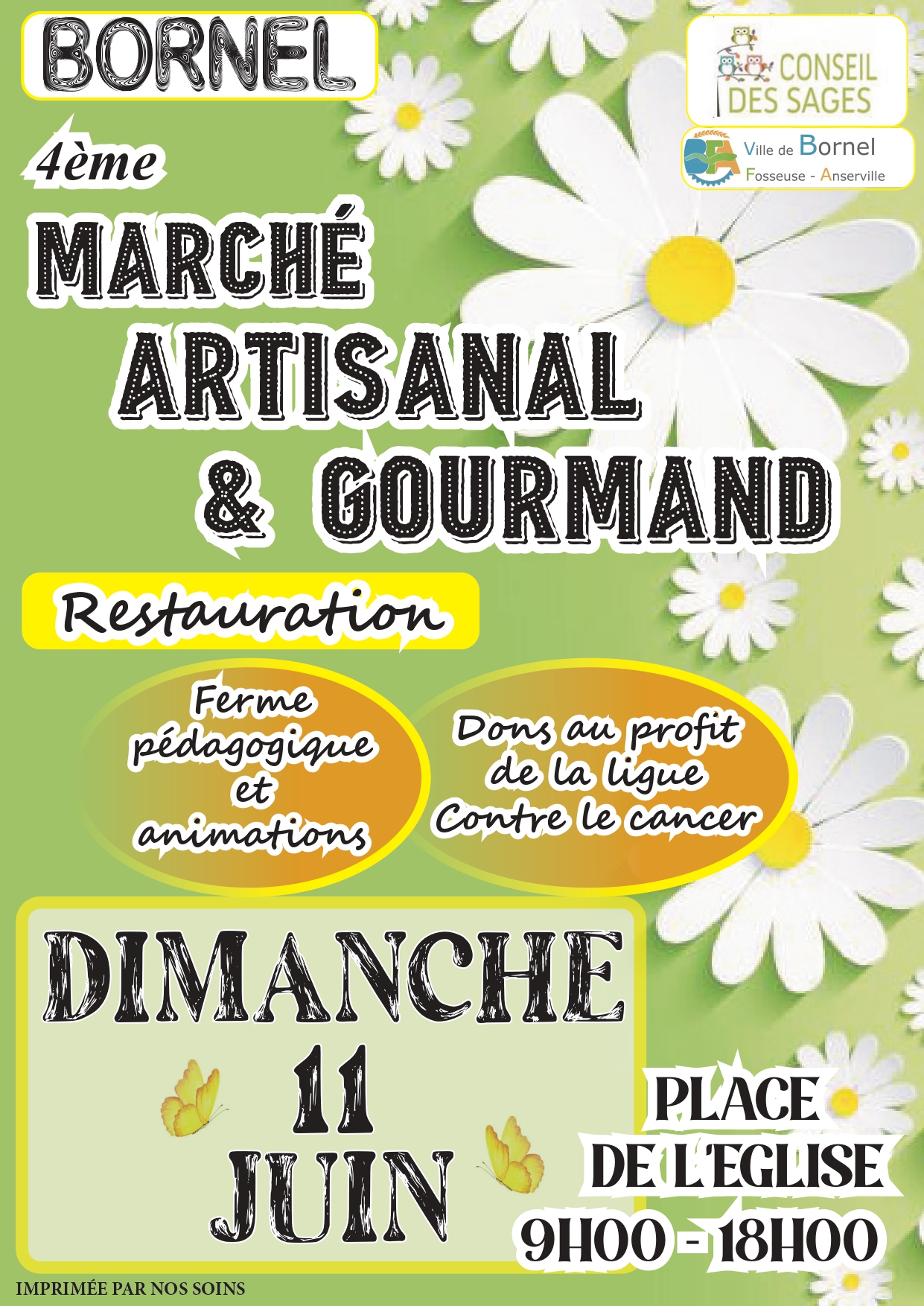 Fêtes et manifestations
11 June 2023
4th edition of the Gourmet and artisanal market of BORNEL organized by the Council of the Wise and the Town hall of BORNEL with more than 55 tradesmen-artisans.
This convivial day exists to highlight our local merchants and craftsmen in order to discover the products of our region and elsewhere.
All profits will be donated to the league against cancer of the Oise.
Educational farm and animations planned.
Free entrance
Catering on the spot and/or to take away
Dates of the event
11 June 2023 — 09:00 - 18:00
Marché gourmand et artisanal
Parvis de l'église et de la Mairie
rue de l'église
60540 BORNEL
FRANCE
---
Pricing