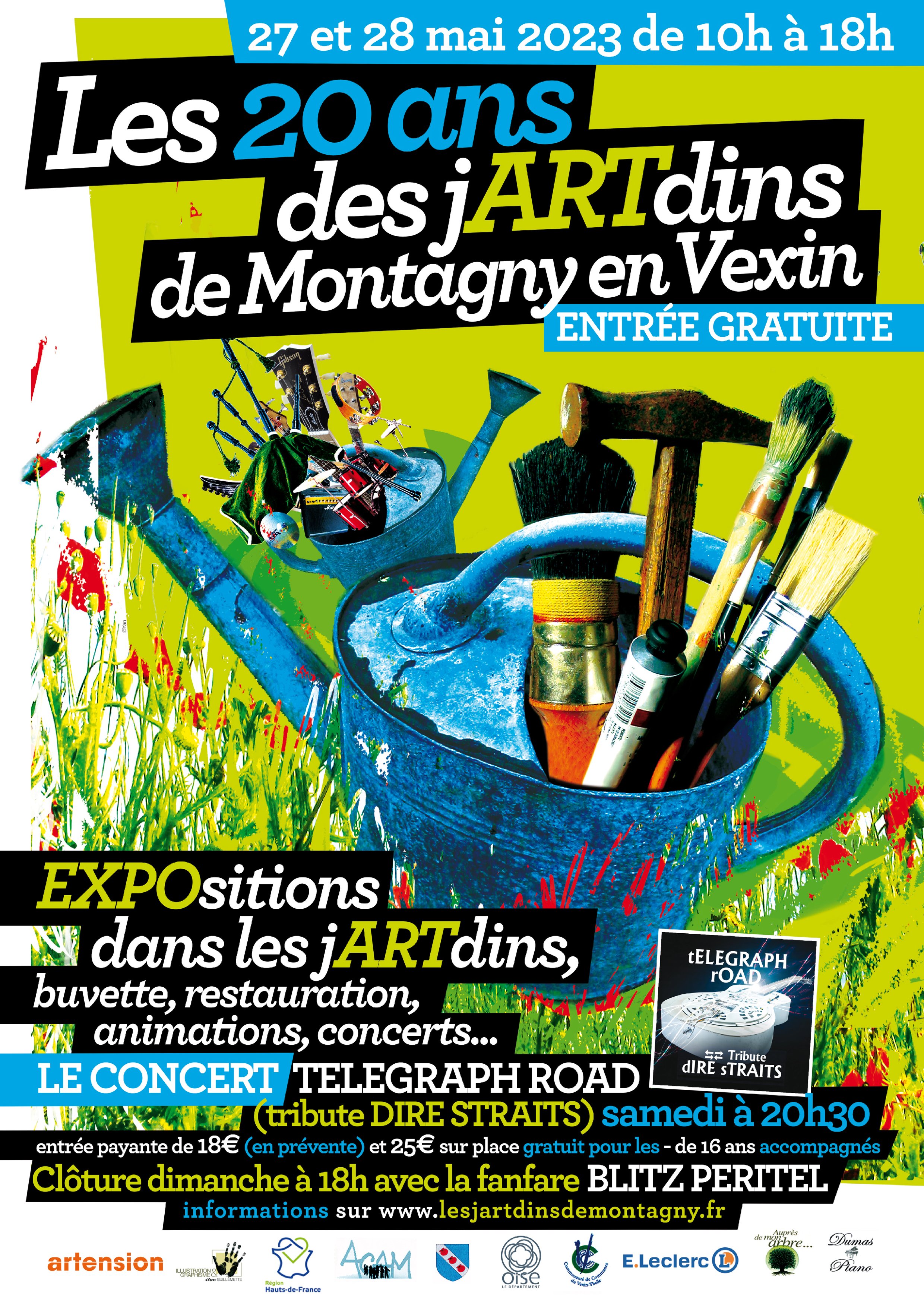 Fêtes et manifestations
"Les j?ARTdins de Montagny" celebrates its 20th anniversary
EXHIBITIONS, SHOWS on May 27th and 28th 2023
For 20 years, attracting a large audience from all walks of life, the event "les jARTdins de Montagny" is an unmissable event of spring.
Discover 1000 artistic pennants realized by the pupils of the schools of the Community of Communes Vexin-Thelle.
PROGRAM :
From 10 am to 6 pm in the gardens, the "great walk of Arts" welcomes 55 artists (visual artists, installations, sculptures, paintings?) and is punctuated by musical moments, dance, theater, storytelling?
The big concert on Saturday evening will welcome "Telegraph Road - Tribute Dire Straits
Doors open at 6:30 pm with the big animated restoration, concert at 8:30 pm
Crossroads between the Ile de France and Normandy, Montagny-en-Vexin is a gateway to the Hauts de France where this "great walk of the Arts" demonstrates the dynamism and creativity of our artists.
Les jARTdins de Montagny 2023
Village
2 rue de la fontaine
60240 MONTAGNY-EN-VEXIN
FRANCE
---
Pricing