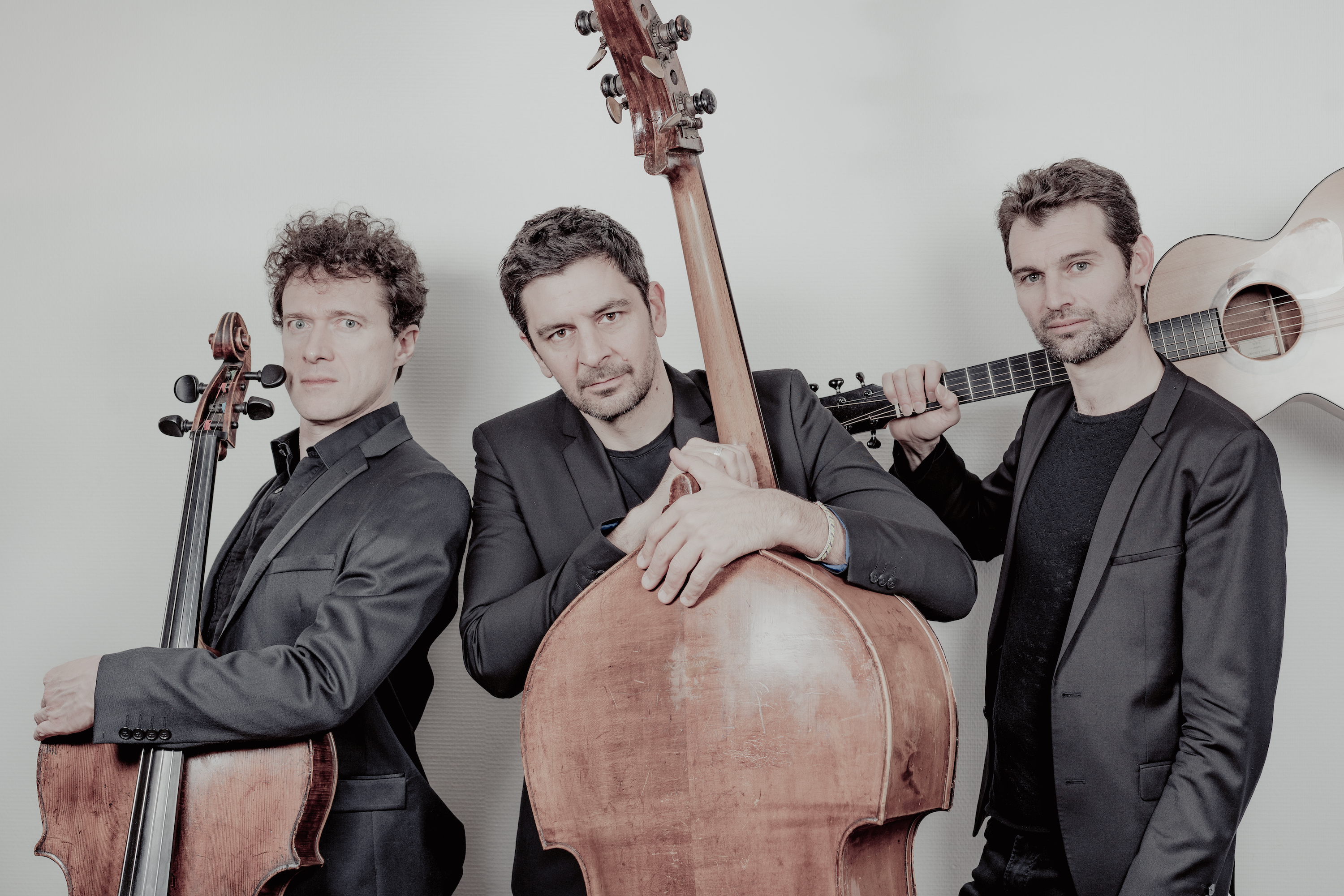 Fêtes et manifestations
18 November 2023
Saturday, November 18 ? 6:30 pm ? Church of Saint Crépin-Ibouvillers (60)
"Gypsy Jazz
TRIO LOCO CELLO : François SALQUE (cello), Samuel STROUK (guitar) and Jérémie ARRANGER (double bass)
D. REINHARDT, D. ELLINGTON, S. GRAPELLI, B. LAGRÈNE, V. PEIRANI, S. STROUK, S. BECHET?
Tickets are on sale at the Vexin en Pays de Nacre Tourist Office at the special price of 12 ? (instead of 22 ?) for the inhabitants of the Communauté de communes des Sablons.
Dates of the event
18 November 2023 — 18:30 - 20:00
Festival du Vexin en Pays de Nacre
Église
60149 SAINT-CREPIN-IBOUVILLERS
FRANCE
---
Pricing
Reduced adult price — Habitants de la Communauté de Communes des Sablons — 12,00 €
Adult price — From 22,00 € to 23,00 €
Special reduced rate — Étudiant, Pôle Emploi et mpoins de 25 ans — From 13,00 € to 14,00 €