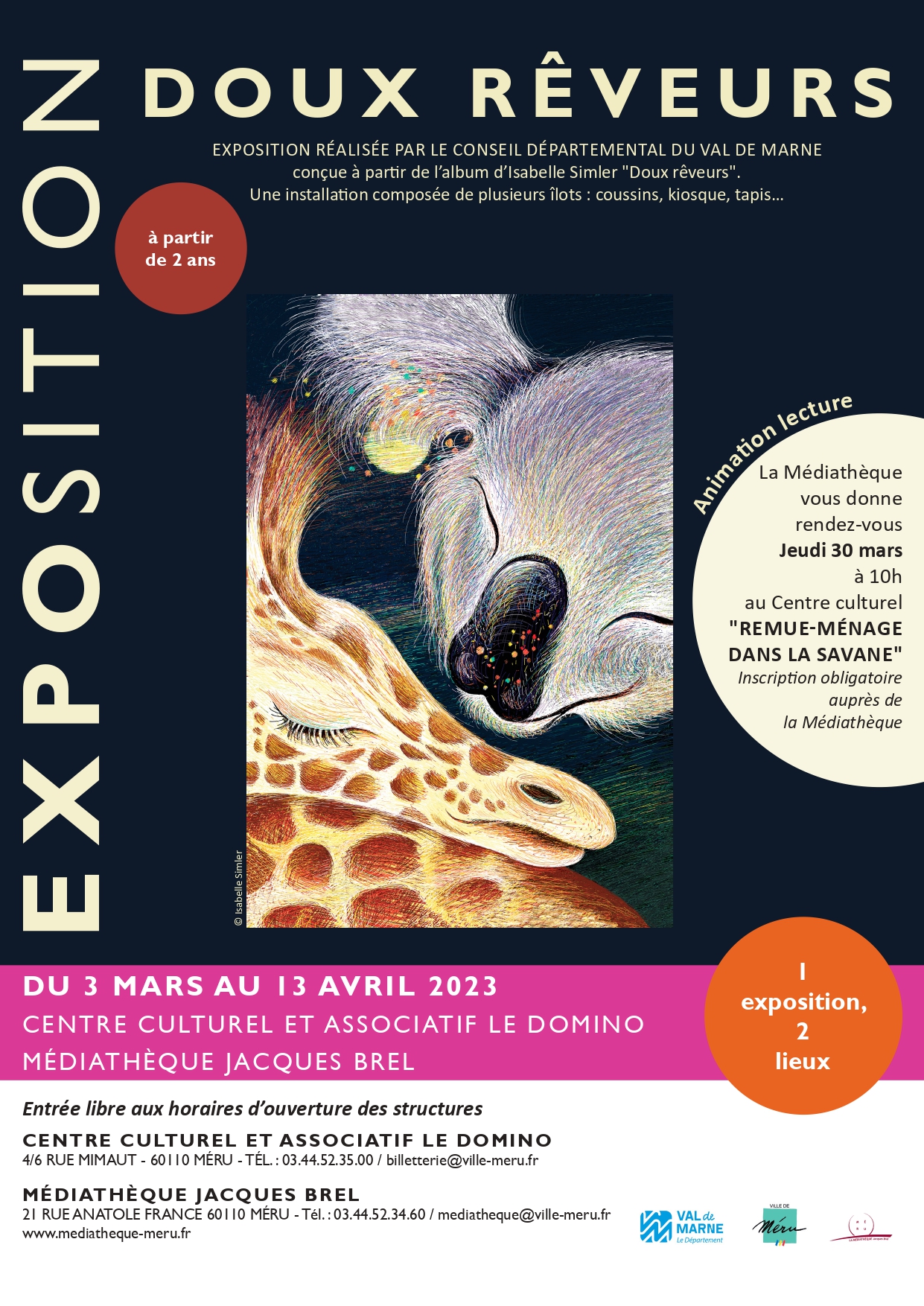 Fêtes et manifestations
From 03 March to 13 April 2023
As part of the "Quinzaine de la petite enfance", exhibition "Doux Rêveurs" from March 3 to April 13, based on the album by Isabelle Simler.
The installation in the media library and the cultural center is an invitation for young and old alike to discover animals in their different environments in a poetic way.
Free access to the exhibition during the opening hours of the two structures.
Dates of the event
From 03 March to 13 April 2023
"DOUX REVEURS" - 1 EXPOSITION, 2 LIEUX
MEDIATHEQUE J. BREL & CENTRE CULTUREL LE DOMINO
21 RUE ANATOLE FRANCE
4/6 RUE MIMAUT
60110 MERU
FRANCE
---