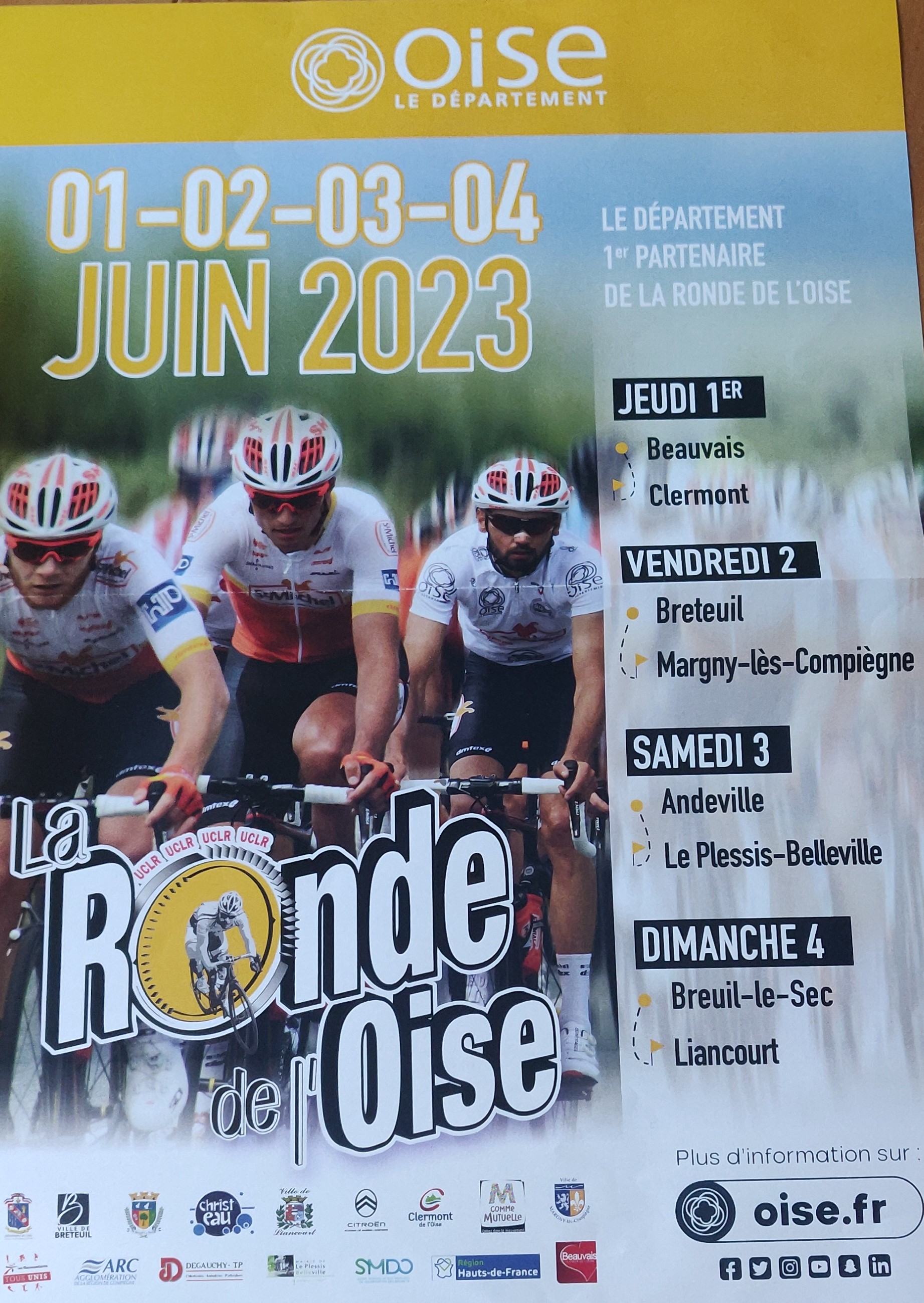 Fêtes et manifestations
01 June 2023
Start of the 68th edition of the professional cycling race, the Ronde de l'Oise. The park of the Hôtel du Département in Beauvais will be the starting point of the 677 km race that awaits the 20 teams.
From 10am: partners' village, presentation of the teams, exhibition on the history of the Ronde de l'Oise
1:45 pm: start given by Nadège Lefebvre, President of the Department of Oise.
Dates of the event
01 June 2023 — 10:30 - 14:30
Départ de la 68ème édition de la Ronde de l'Oise
Hôtel du Département
1 Rue de Cambry
60000 BEAUVAIS
FRANCE
---
Pricing